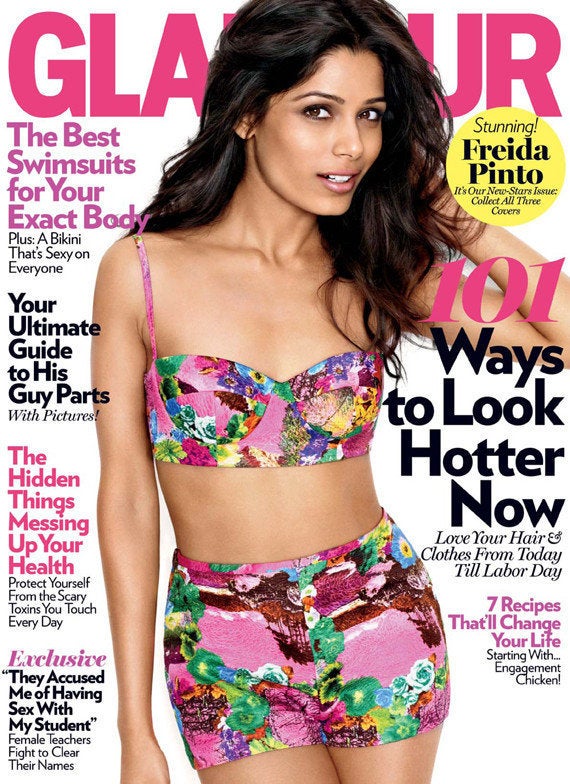 Freida Pinto is one of Glamour's three May covergirls and on her cover she wears a Peter Som bra and shorts. Inside she talks about filming Julian Schnabel's Middle East drama "Miral" and her relationship with her boyfriend, "Slumdog" costar Dev Patel.
Here are a few excerpts from the Glamour interview; scroll down for photos and see Frieda's whole photo shoot here.

On getting support from Dev while filming in Tunisia:
"There was a civil war going on. People were burning down shops and malls; there was killing and bloodshed. I was stuck in this massive hotel with 354 rooms and only six guests. The lights kept shutting down, and there was a 5:00pm curfew. But I wasn't there by myself: Dev came down to see me. I was so glad I had company."
On setting rules to minimize time apart from him:
"We recently realized we need a rule like that, because every time we think we're going to be together, something work-related comes up. But we can't put our careers on hold for this. We're not at the stage where we have the privilege to turn things down. So we'll say, "You have two days off? Let's find a way to meet up." I think you can always make it work if you want to."
PHOTOS: