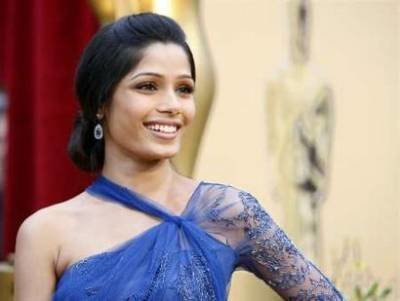 Freida Pinto will follow up her performance in the Oscar-winning "Slumdog Millionaire" with a role in Woody Allen's latest project.
This year's Cinderella at the Oscar ball will join the long list of Allen's muses as she takes on the ingenue role in the helmer's still-untitled pic.
Naomi Watts has also signed on to star in the film, joining the already-announced Josh Brolin and Anthony Hopkins.
Popular in the Community