Unlike the Oscars, Met Gala or other major red carpets, the Cannes Film Festival is a marathon, not a sprint. This year's fashion-filled film fest is 11 days long (May 16-27), meaning the same stars will pop up again and again -- but in different outfits every time.
So who stands out as this year's Cannes fashion star? That'd be Freida Pinto, who's been doing two-a-days on the Cannes red carpet since the fest began. The Indian actress is there to promote her new film, "Desert Dancer," but she's made sure to support her peers at premieres for "Moonrise Kingdom" and "De Rouille et D'os" with plenty of parties in between.
And with each appearance, the fashion gets better and better. Pinto kicked things off with a playful, multicolored Michael Angel gown with a high slit and frothy peplum, then got sleek and chic in two different Versace gowns. Today, we're loving her preppy Ferragamo cropped top-and-skirt combo.
See why Freida's the best-dressed star of Cannes 2012 (so far -- this is marathon, after all). Which look is your fave?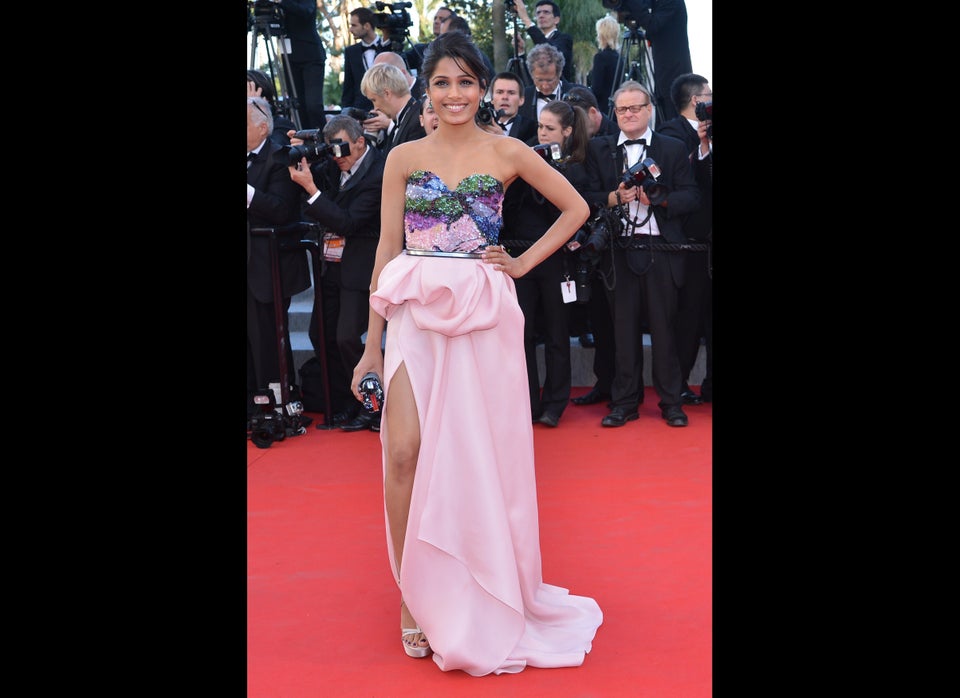 Freida Pinto's Cannes Wardrobe