Caught in the hustle and bustle of crowded streets, big city dwellers might not always have the time to stop and enjoy the scenery. But a French photographer named Laurent Chehere is giving you a reason to admire your street-side architecture.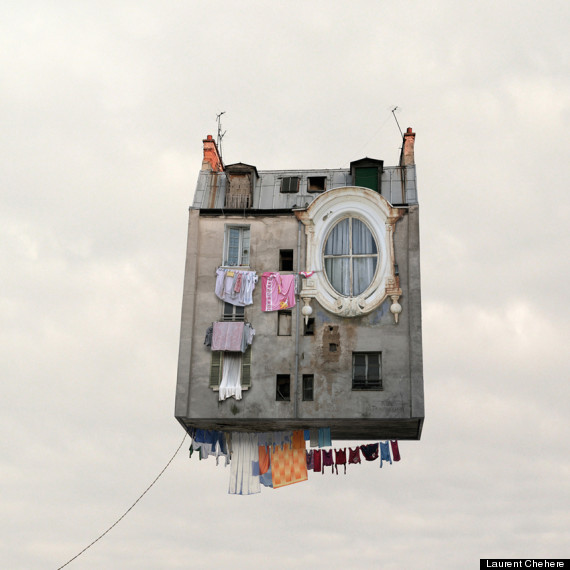 In a series titled "Flying Houses," the artist takes images of ordinary urban and suburban residents and places them in the skies, creating captivating photographs of homes that appear to be floating through the air. Some are adorned with clotheslines and flower boxes while others are bellowing smoke and eschewing flames, but all of the houses seem to be captured mid-journey, moving above the clouds as they remain tethered out of frame. No longer hidden in the monotony of a congested street, the isolated structures become whimsical imaginations you can't help but notice.
Chehere was inspired by the forgotten homes of the Belleville and Menilmontant neighborhoods in Paris. Combining his love of architecture and exploration, the series of "Flying Houses" not only urges the viewer to readdress the obscure beauty of urban houses, but also to think of the transitory experience of being lifted away from your permanent residence.
The photographs will be on display at Galerie Paris-Beijing from October 25th until December 4th, 2012 in Paris. Scroll down for more images of Luarent Chehere's "Flying Houses" and let us know what you think of the photographer's surreal creations in the comments section below!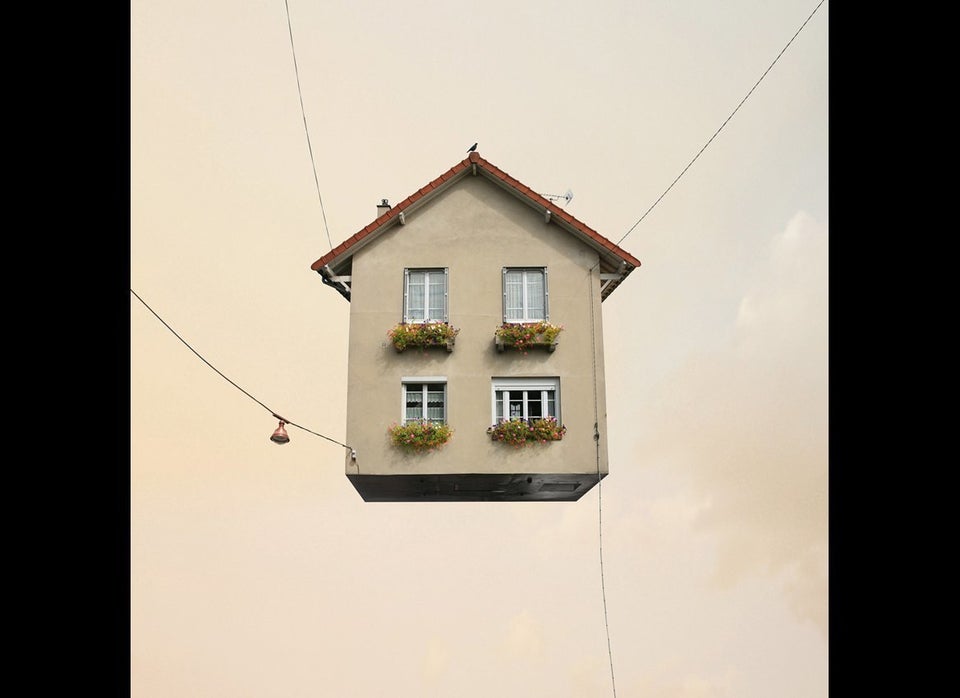 Laurent Chehere's 'Flying Houses'
Related
Popular in the Community