For French artist Richard Orlinski, haute horlogerie is as much an art as it is an exact science.
Orlinski, France's best-selling contemporary artist whose artistic sensibilities are defined by his edgy, wild child aesthetic, is both an artist and a sculptor, whose works can be seen in high-flying locations around the world.
From the slopes of the French Alps ski resort Courchevel to galleries the world over, his works are sought-after, with one piece reportedly fetching as much as $680,000.
Therefore, it is little wonder that, with Orlinski's enviable reputation and celebrated legacy in the international art community, luxury Swiss watchmaker Hublot recently tapped the artist to design a special timepiece combining his specialized point of view with Hublot's penchant for creating stunning examples of upscale timekeeping.
The result of this collaboration? The Classic Fusion Orlinski — a collection of just 400 pieces fashioned of either titanium or ceramics, with a skeleton chronograph motif inspired by Orlinski's designs. Hublot told me a number of models have already been pre-ordered, calling the collaboration "already a success."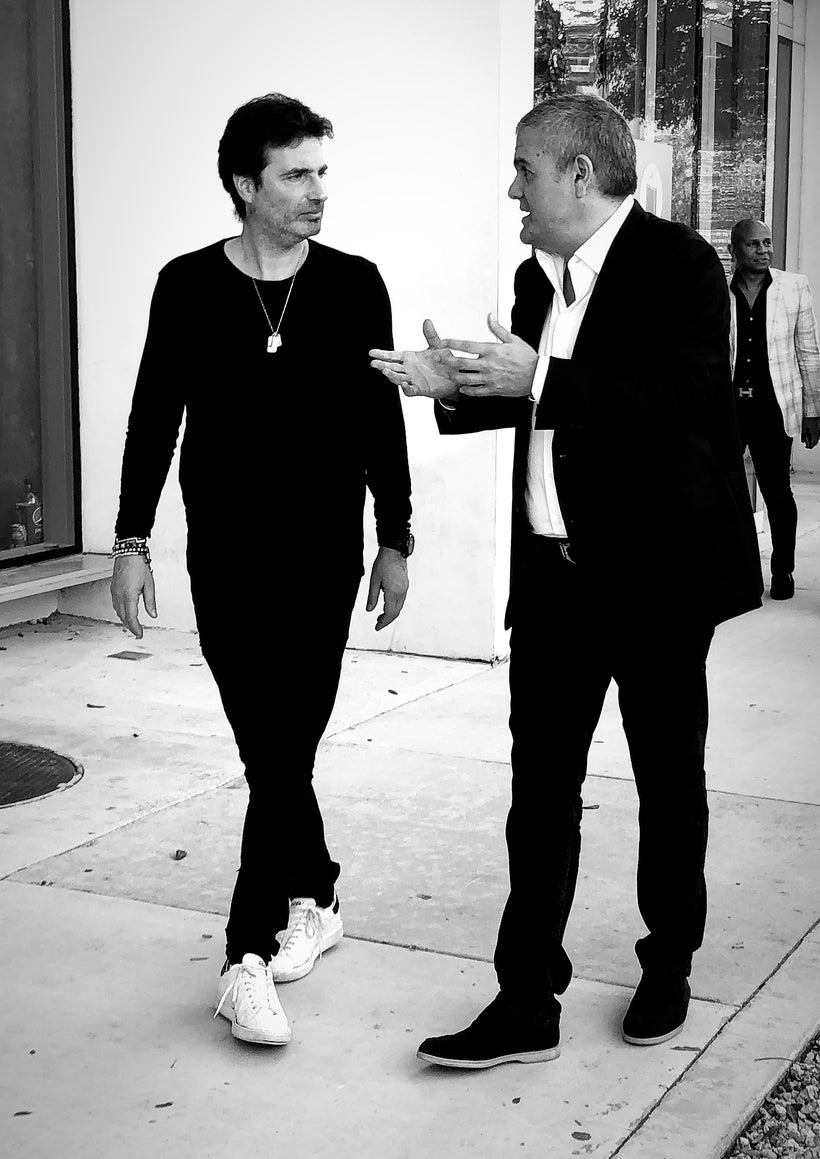 The timepiece debuted in late 2017 at Art Basel in Miami, Florida, a weekend-long fête in honor of the international art community. Basel, as its known by aficionados, sees the better part of 100,000 art lovers descend on trendy South Beach for a few nights of fun and festivities, parties till dawn, and respite on sandy Miami beaches in between. All in all, Forbes reports that 268 galleries from 32 countries got in on the action.
I decided to attend for the first time this year, having heard so much about Basel's allure. And after a weekend of hobnobbing with elite artists from overseas, I spent some time with Mr. Orlinski himself, as well as Hublot CEO Ricardo Guadalupe, having been invited to attend their events launching the new timepiece at Markowicz Fine Art, an exclusive gallery just a short drive from the whimsical Wynwood district of the city.
Delighted by the artistry that Orlinski put into creating the Classic Fusion wristwatch, I spoke with both the artist and Mr. Guadalupe of Hublot himself, to learn how this partnership came into being.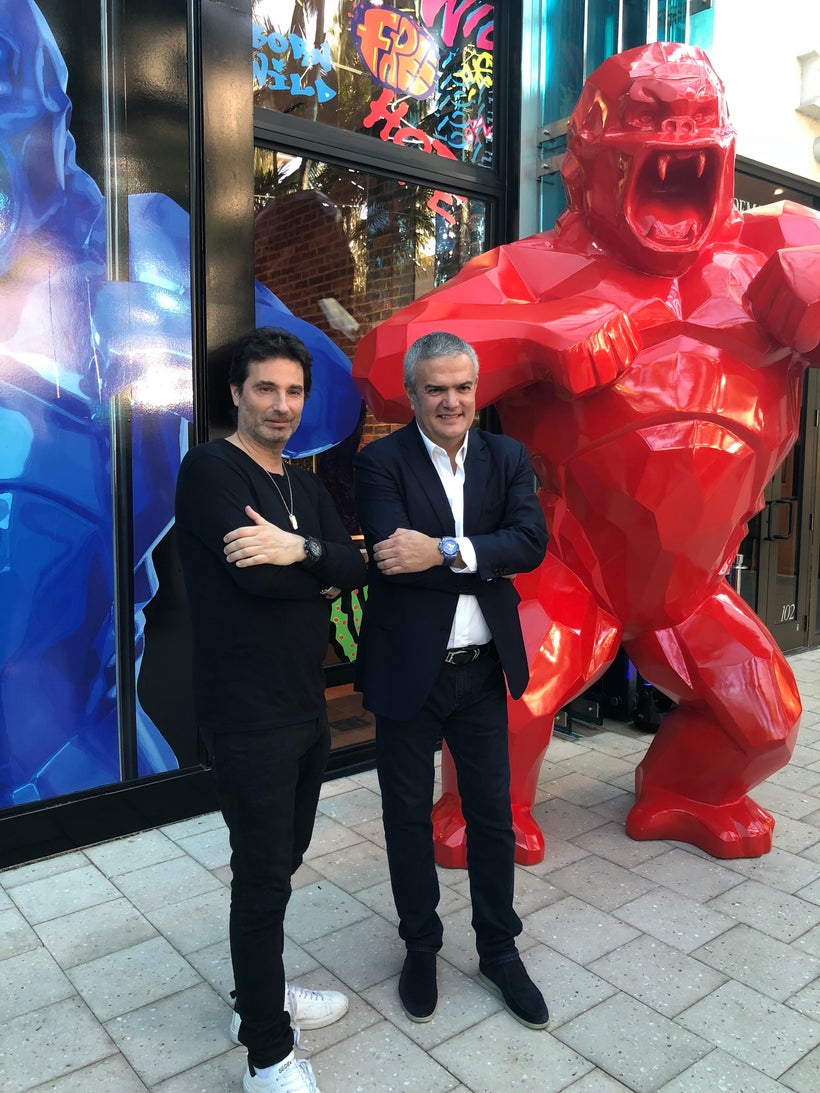 "I'm a real watch-lover," Orlinski told me in regard to why he decided to join forces with Hublot. "The idea of collaborating with a brand as prestigious as Hublot immediately pleased me... Hublot likes to push the limits and for that, we share the same vision."
Asked why the partnership felt right for Hublot to engage in, Guadalupe told me: "As soon as I met him we had a great [relationship]. Richard is an internationally-renowned sculptor and he is also the French artist [whose works] are the most-sold in the world."
Guadalupe added that the process of creating the watch took nine months from start to finish, but Orlinski says it was a process he was empowered to lead.
"Hublot really gave me a free hand," he said. "The watch is intended for watch lovers, but also art lovers. We imagined a watch on the border of vintage and neo-futurism, like my works inspired by the pop art movement."
"I can't just sign 'Orlinski' on the box and say that I created a watch," he added. "When I met Hublot's creative teams for the first time, I came up with sketches, [and] a very specific idea of what I wanted. And I'm very happy because [it's] exactly what I wanted," he concluded.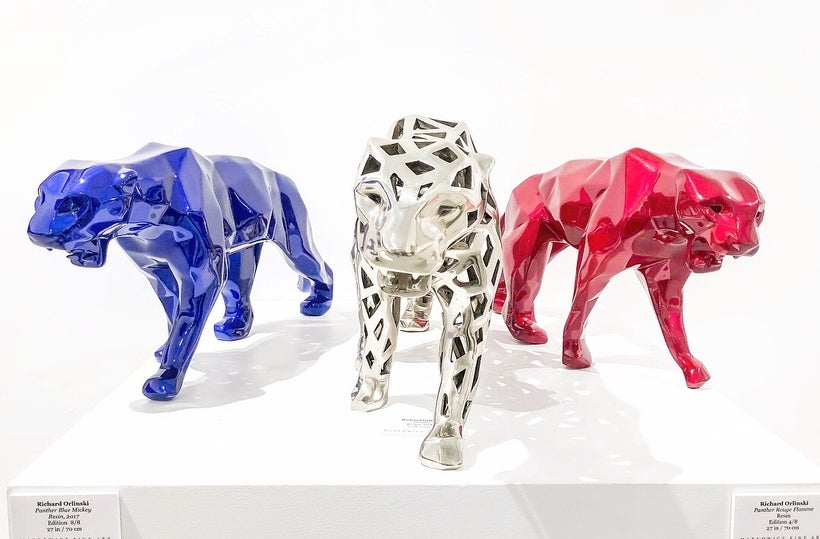 As far as my personal experience, I really enjoyed the weekend spent with Hublot, from their debut of the watch at their Miami boutique to their exclusive Hublot Collectors' Dinner at the Pérez Art Museum on Biscayne Boulevard, where Ricky Martin was a special guest. And getting to know Mr. Orlinski himself has been a fascinating and enlightening experience, because his artistic sensibilities have pioneered a new contemporary French style that's caught on globally.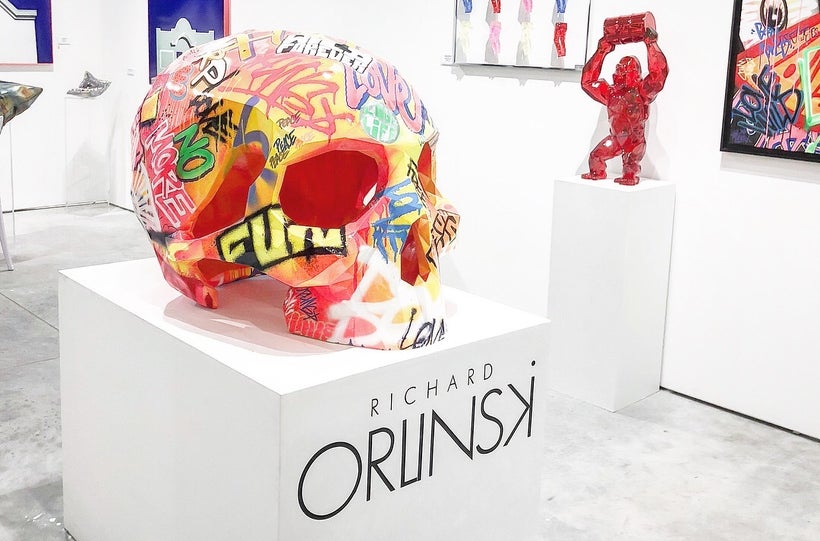 As a watch lover and collector myself, I'm particularly interested by the partnership between the legacy artist and the legacy watchmaker, and am keen to see how horlogerie enthusiasts take to the new Classic Fusion Orlinski.
As Guadalupe himself says in characterizing the relationship between art and the creation of timepieces — two disciplines that require fastidious attention to detail, as well as boundless creativity — "[Hublot is] producing watches... that are eternal, real pieces of art to wear on the wrist. The philosophy at Hublot is never to say no to anything. Nothing is impossible."
REAL LIFE. REAL NEWS. REAL VOICES.
Help us tell more of the stories that matter from voices that too often remain unheard.
This post was published on the now-closed HuffPost Contributor platform. Contributors control their own work and posted freely to our site. If you need to flag this entry as abusive,
send us an email
.