The tag line on the film's poster reads: "Elle peut tout faire. Lui, c'est juste Ken." This can be translated as: "She can do everything. He's just Ken."
Sounds innocuous, right? Well, The Hollywood Reporter says the phrase also allows for a dirtier interpretation, as "Ken" is French slang for the F-word.
That means the tag line can also be read as: "She knows how to do everything. He just knows how to fuck."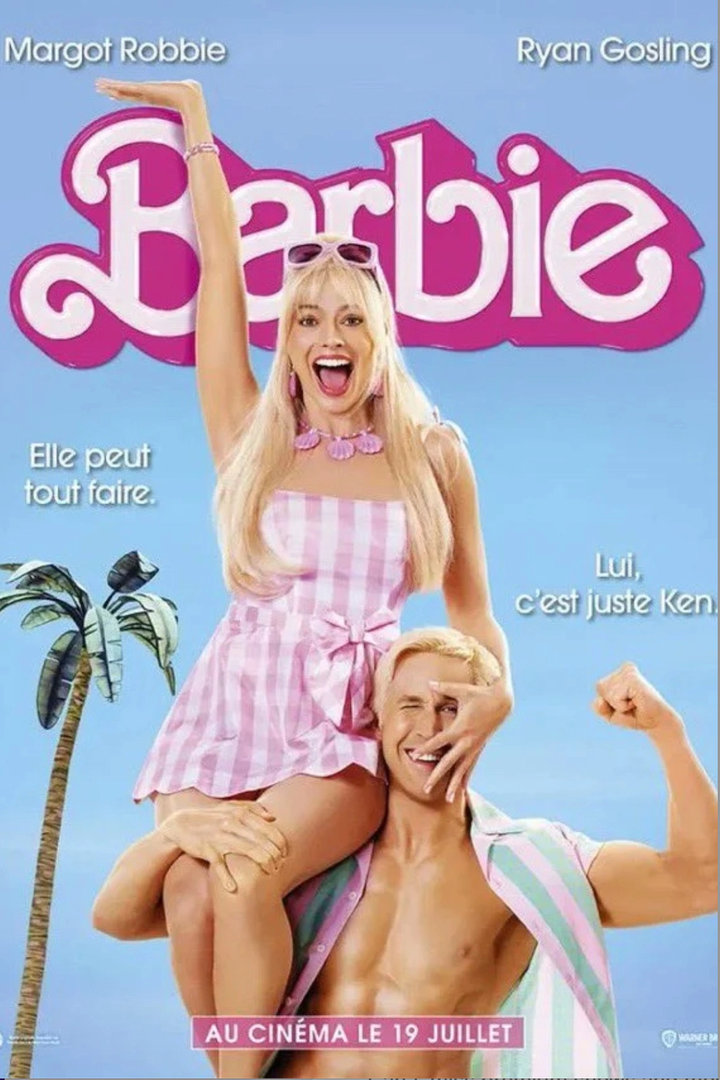 Some French speakers assumed at first that the double entendre was simply a bad or too-literal translation.
However, The Hollywood Reporter says there's a good chance it was intentional, based on some notable differences between the French tag line and the English version:
The original, English Barbie tagline is: "Barbie is everything. He's just Ken." But the French translation of the first line isn't "Barbie est tout" ("Barbie is everything"), the literal translation, but rather "[Barbie] peut tout faire" ("Barbie can do anything"), a line that feeds nicely into the slang-y Ken line with the dirty connotations.
A French marketing executive for a rival studio told the Reporter that "there's no way a French speaker wouldn't have noticed the dirty pun," and admitted: "It's sort of genius, really, that they slipped that in."
A studio spokesperson wouldn't confirm or deny to the Reporter if the naughty tag line in the French poster is deliberate. HuffPost reached out to Mattel, Barbie's manufacturer, and Warner Brothers Discovery, the studio making the film, for comment on the poster, but no one immediately responded.
Putting a blunt sex joke on an ad for a movie based on a beloved children's toy might seem a bit too far for some filmgoers, but it's actually in keeping with Barbie's history: The inspiration for Barbie was a plastic adult novelty doll named Lilli, named after a German comic character who was a high-end sex worker.
"Barbie" is set for release in U.S. theaters on July 21.
Support HuffPost
The Stakes Have Never Been Higher
Popular in the Community