At Laura and James Russell's November 2016 wedding ceremony at St. Ives Harbour Hotel in Cornwall, England, the couple surprised their guests with a video of their beloved pup George "saving the day" after best man Craig Rhodes supposedly forgot the rings.
"We showed [the video] on a screen at the ceremony," the bride told Cornwall Live. "Everybody thought it was brilliant. I think you can hear them laughing in the video. Only the best man and the maid of honor knew."
Of course, the video ― which has been viewed on Facebook more than 1 million times ― was just a fun little charade meant to entertain their guests, as well as a way to get George involved in the big day celebration.
"He is like our child. We've had him two years," Laura said. "He goes everywhere with us. He had to be part of the wedding ceremony."
Before You Go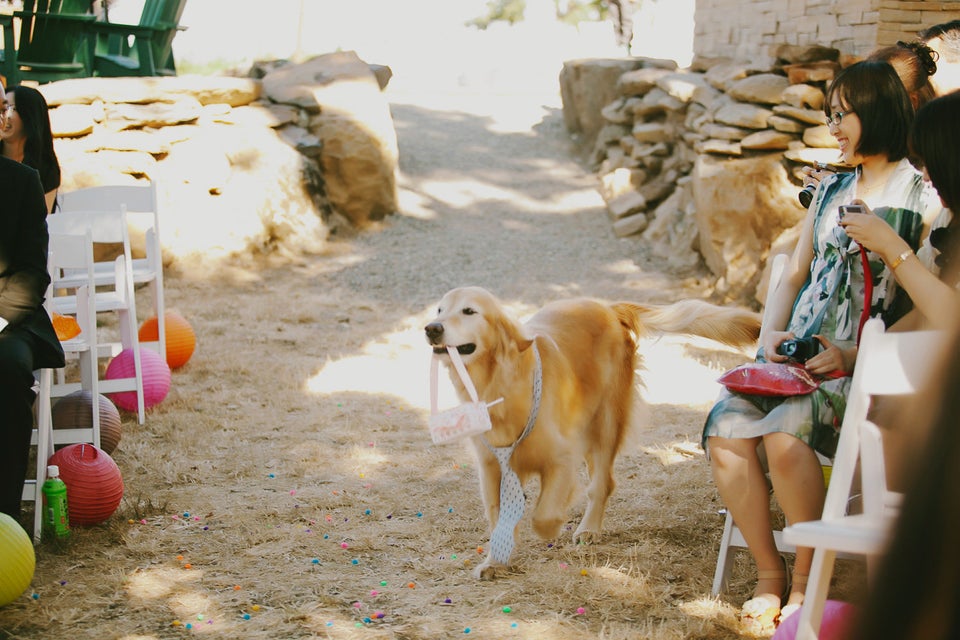 Dogs In The Bridal Party