This French bulldog may weigh just 20 pounds, but as her owner put it, she turned into a "wolverine" when faced on Friday with a couple of trespassing bears.
In this viral video, watch how Jewels the dog reacts to the appearance of two ursine visitors to her owner's Monrovia, California property.
"[It] blew me away," homeowner David Hernandez told WSBT-TV of the confrontation. "I couldn't believe it … she turned into a wolverine."
The bears, said the news outlet, are estimated to weigh about 100 pounds each.
The video of the confrontation was reportedly captured by a surveillance camera that Hernandez had set up after bears began damaging his property.
Bears are said to be a common sight in Monrovia. The city's website says the surrounding foothills are occupied by wildlife, including bears, coyotes and mountain lions.
The website has information about what to do when you encounter a bear. "Never approach" one, the site advises, "and give it plenty of room."
It seems someone didn't get the memo.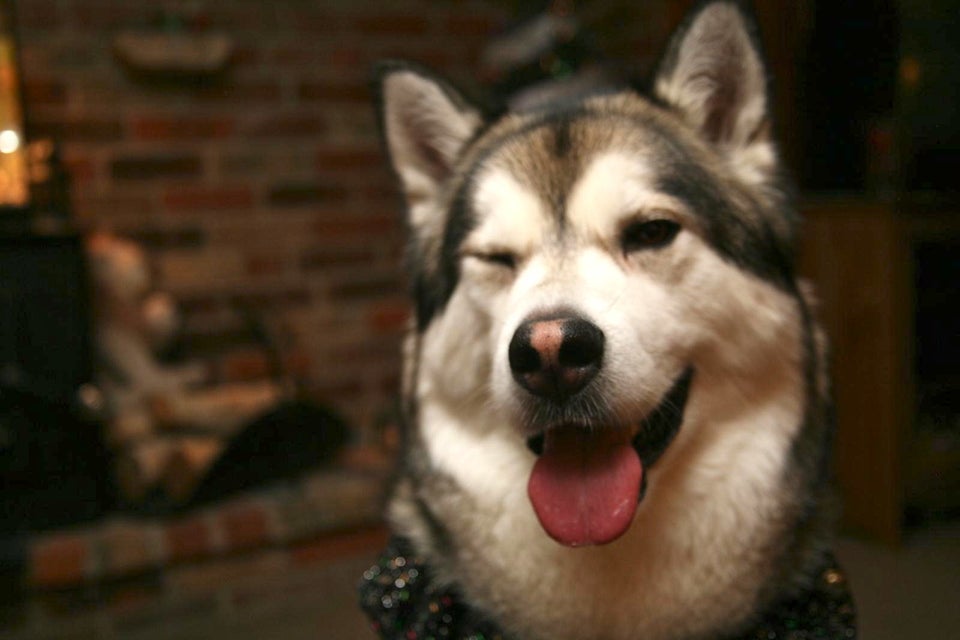 Cute Dogs On Reddit
Related
Popular in the Community