In the aftermath of the horrific terrorist attacks in Paris, many parents, educators and caretakers have grappled with some questions: Should I broach the subject with my kids? And if so, how do I talk to them about what happened? In a video from The New York Times, French newspaper editor François Dufour addresses that topic head-on.
Dufour is the editor-in-chief of Le Petit Quotidien, a daily newspaper for children ages 6 to 10. Titled "Explaining Terror To Children," the video shows Dufour discussing the attacks with a group of children, just two days after they occurred.
The editor says his best advice for those who want to talk about the attacks with their children is to begin the discussion by listening to their questions. The kids ask Dufour about their safety, the terrorists' motives, how it relates to the Charlie Hebdo attacks, why they attacked a rock concert and why the attackers killed themselves.
Answering the questions as best he can, Dufour emphasized the importance of explaining, rather than reassuring -- because ultimately he doesn't have any answers about possible future attacks. "We cannot lie," he said in the video. "We can't twist reality."
When New York Times contributor Pamela Druckerman expressed worries about "destroying the childhood" of her children, Dufour's reply was honest and simple: "But they don't live on planet Mars."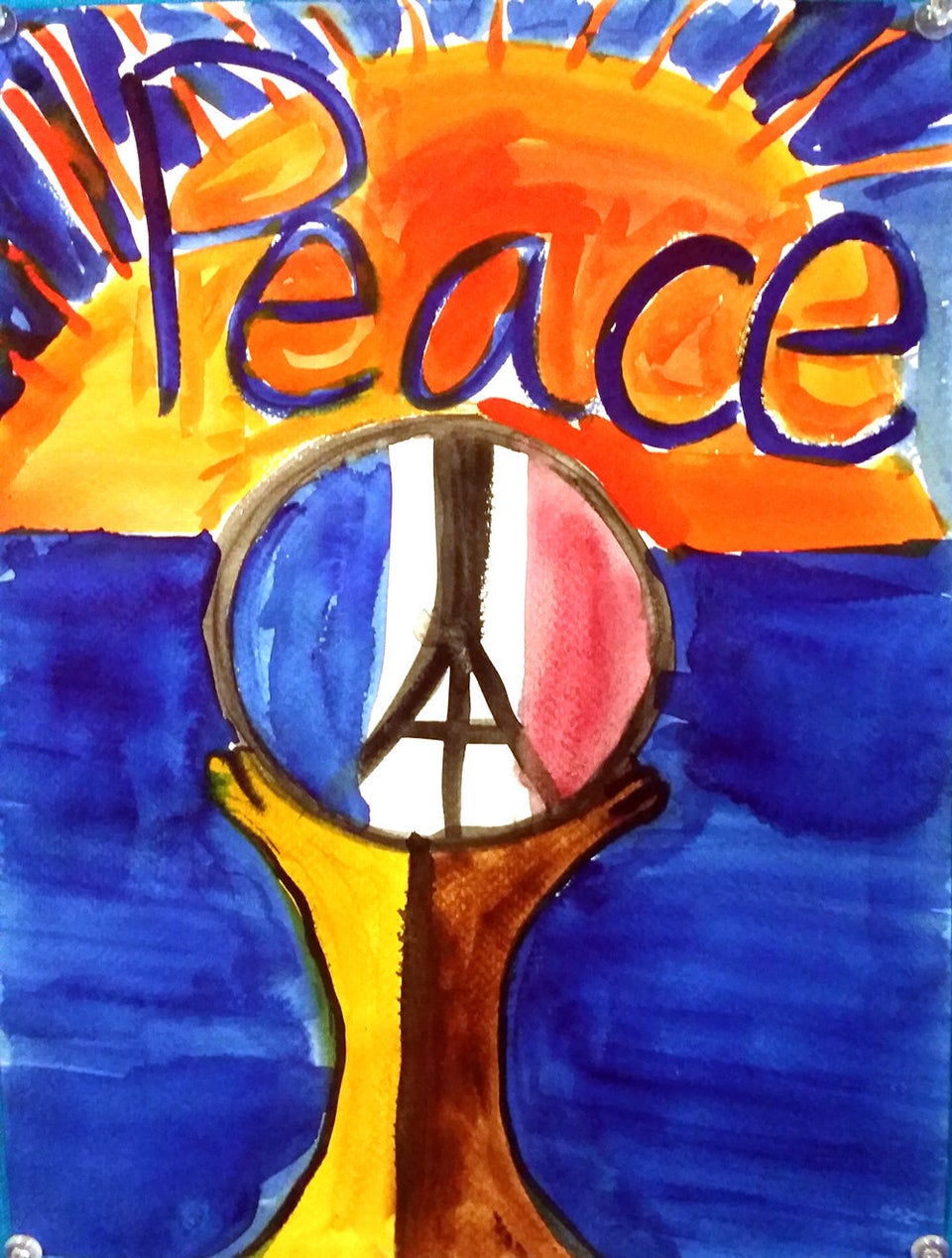 Childrens Artwork For Messages Of Peace In Response To Terrorism