Farmers dumped piles of vegetables around the town of Morlaix in western France on Friday night before torching public buildings in a dramatic act of frustration at falling revenues.
Around 100 farmers hauled artichokes, potatoes and broccoli to Morlaix by tractor, unloaded them onto the streets and set them ablaze, Reuters reports. According to the BBC, demonstrators also dumped piles of manure in the streets of the Breton town. (Scroll down for photos.)
During the mayhem, angry farmers ransacked and set alight the local tax office and agricultural mutual insurance building, France 24 reported. French Prime Minister Manuel Valls accused the farmers of obstructing firemen trying to put out the fires, and called for arsonists to be prosecuted.
The BBC said that French farmers have been hit by a drop in vegetable prices, as well as by a Russian embargo on Western produce due to the crisis in Ukraine. Farmers are also angry at France's tax policies, the Atlantic Wire reported.
Agricultural workers had already started dumping their unsold produce in Morlaix's streets in protests earlier this week, Reuters notes.
"Farmers are not madmen, they are company bosses who are not being listened to," Morlaix Mayor Agnès LeBrun said Saturday, according to The Wire. "It's not that unusual, a lot of French people are in the same situation."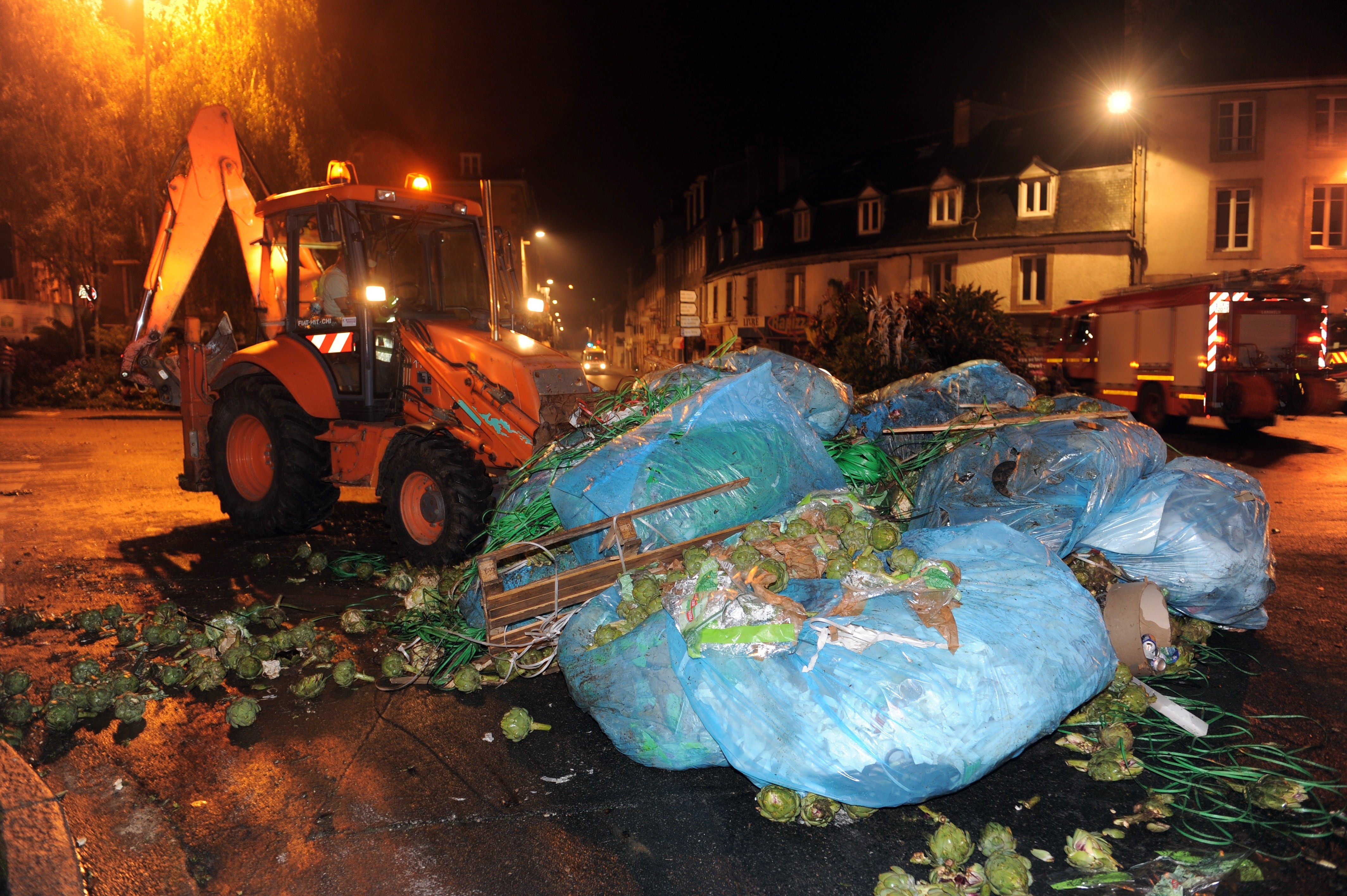 Public workers clean a street in Morlaix after a tax center was set ablaze by angry farmers, Sept. 20, 2014. (FRED TANNEAU/AFP/Getty Images)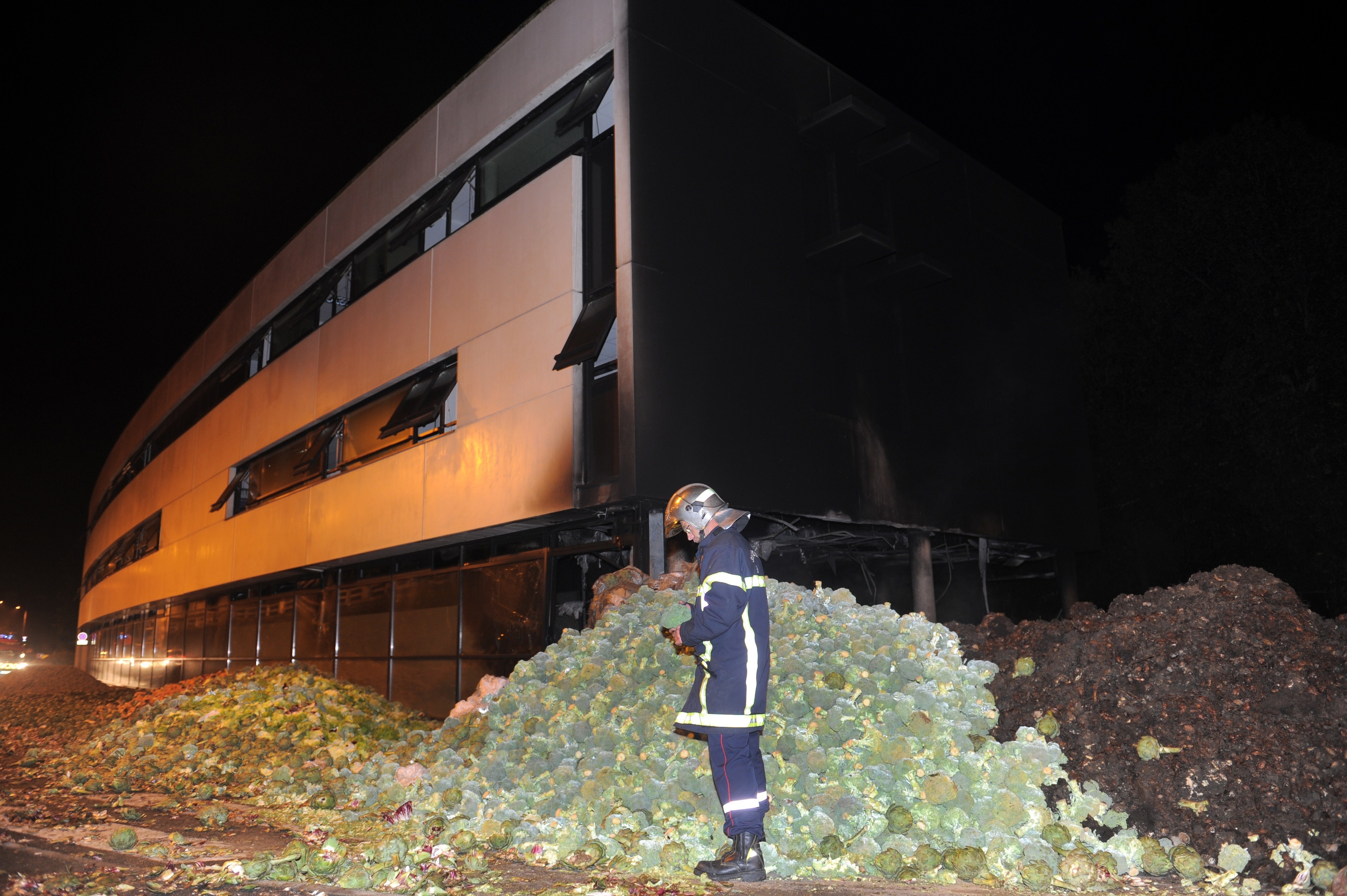 The tax center set on fire by farmers in Morlaix, Sept. 20, 2014. (FRED TANNEAU/AFP/Getty Images)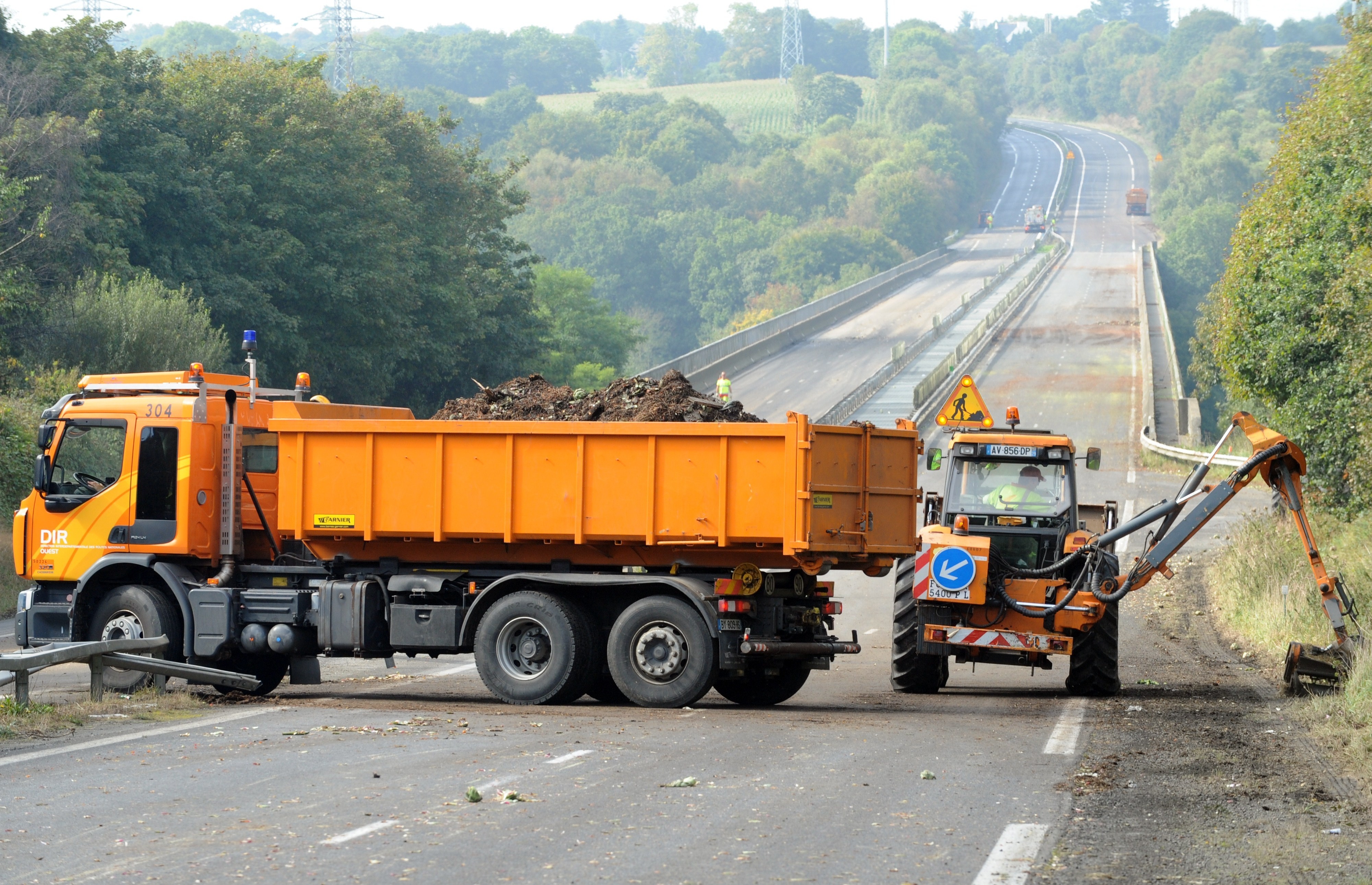 County workers clean the road after farmers poured out artichokes on their way to Morlaix to demonstrate, Sept. 20, 2014. (FRED TANNEAU/AFP/Getty Images)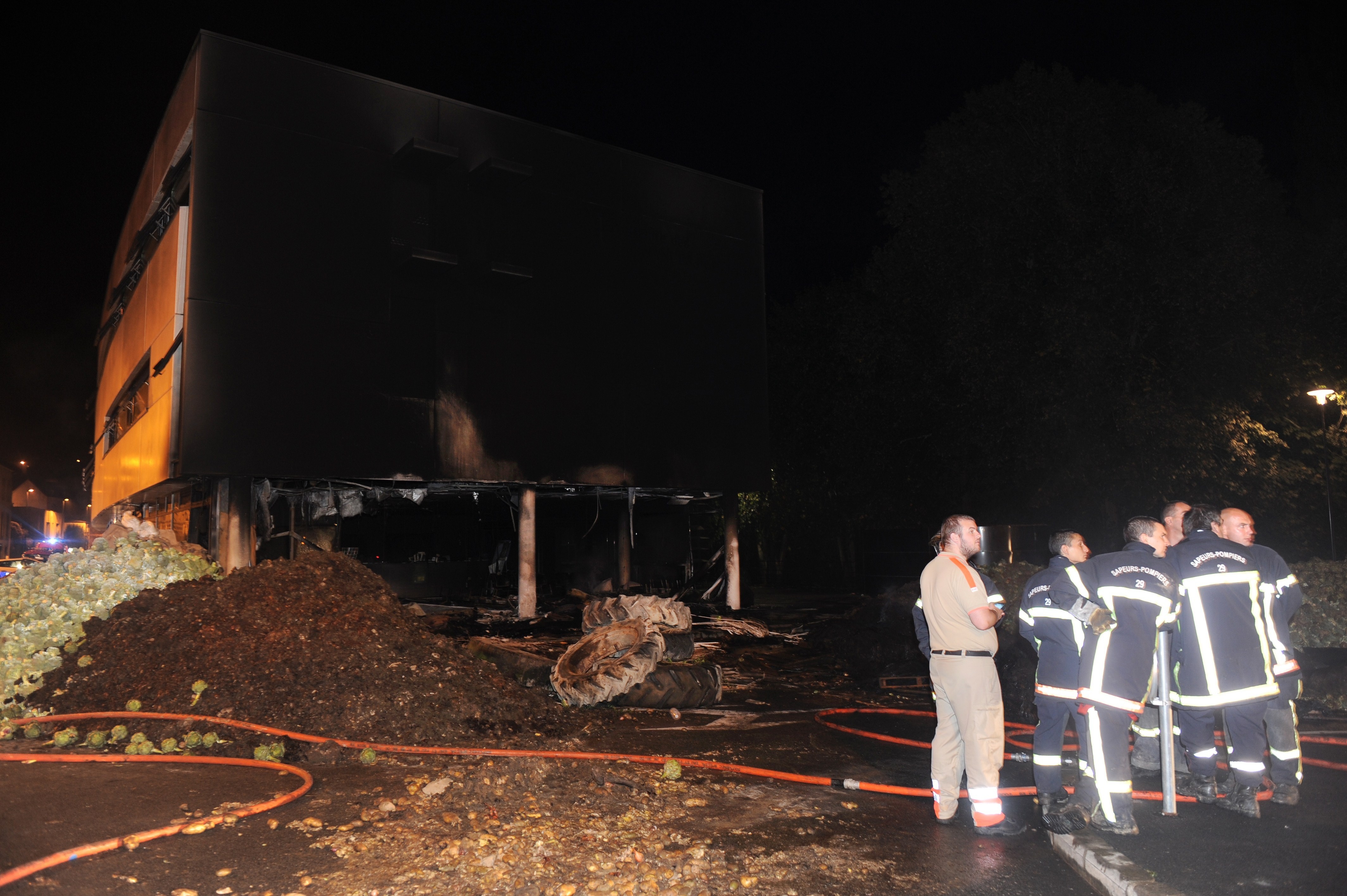 The tax center set ablaze by farmers in Morlaix, Sept. 20, 2014. (FRED TANNEAU/AFP/Getty Images)
Related
Popular in the Community