The two cartoons were published Wednesday in French weekly Le Canard Enchaine. In one, two emaciated sumo wrestlers with extra limbs square off near a damaged nuclear plant, while in the foreground an announcer says: "Marvelous! Thanks to Fukushima, Sumo is now an olympic sport."
(Story continues below.)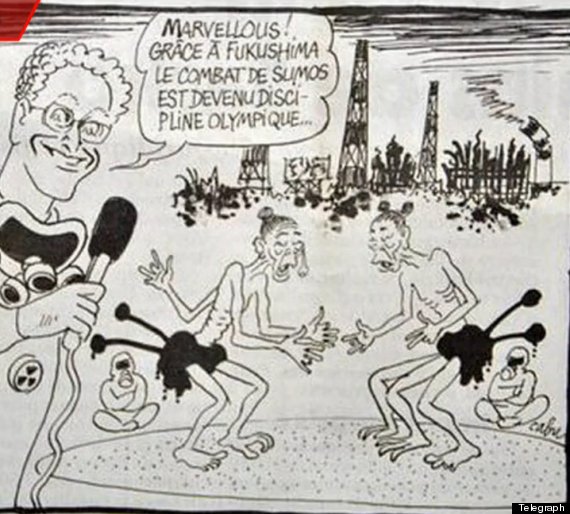 The other cartoon shows two hazmat suit-clad men, one of which holds a Geiger counter, standing in front of a tank of water. "The Olympic pool is already constructed in Fukushima," reads the caption, most likely referencing recent news that a radioactive water tank at the plant is leaking.
(Story continues below.)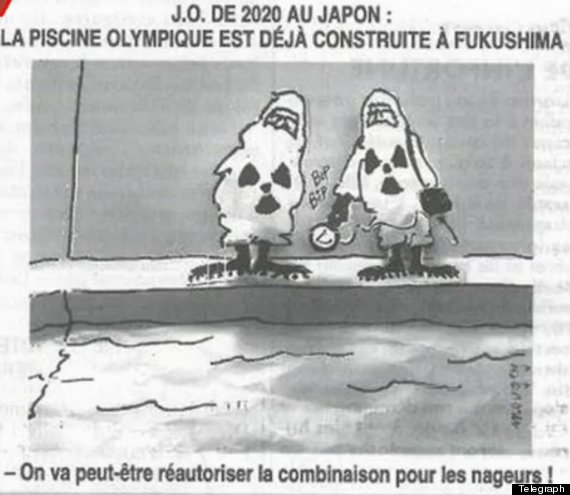 In Japan, people were (predictably) not happy. Chief Cabinet Secretary Yoshihide Suga called the cartoons hurtful to victims of the tsunami and said, "This kind of journalism gives the wrong impression about the waste water problem," according to France 24.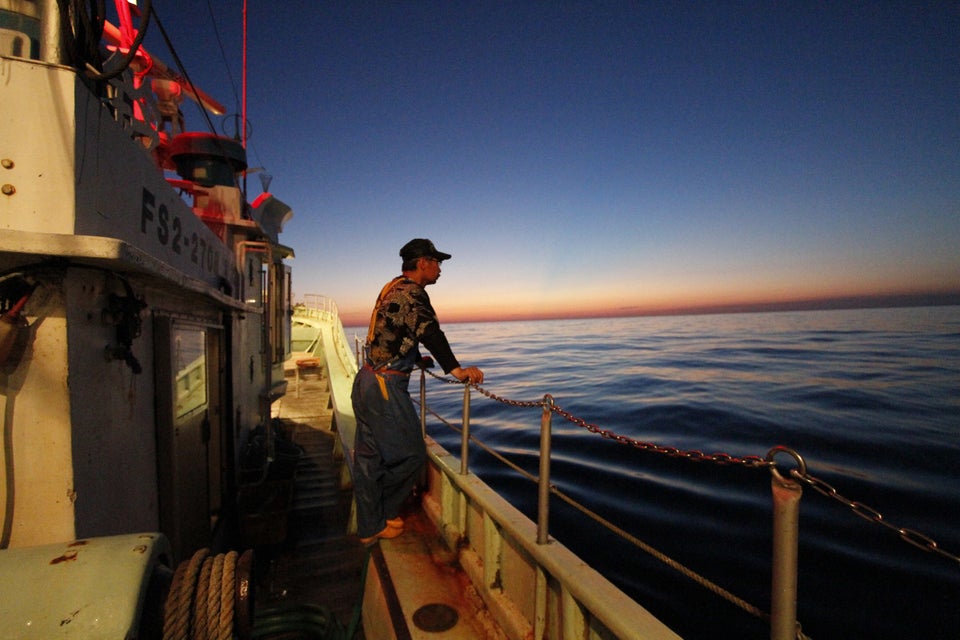 The Fisherman Of Fukushima