It's widely accepted that French women have it going on when it comes to style. There's a reason we can't stop pinning Parisian street-style snaps or gushing over the glory days when Coco Chanel reigned from 31 Rue Cambon. Taste is just in their DNA. The question is, how do us mere mortals achieve the same level of chic?
To get the 411, we sat down with French photographer, illustrator and blogger Garance Doré. Doré recently partnered with Club Monaco to launch her first book, "Love Style Life," a lighthearted, beautifully designed lifestyle guide filtered through her experience working with French and American fashion. Despite its glamorous subject matter, the book is extremely down to earth. We all think of French style as being out of reach (and friggin' expensive), but Doré prefers to keep it accessible. Amazing, right?
To burst the misconceptions about what it means to be stylish (hint: it has nothing to do with cash), Doré shared with us her thoughts on what really makes French women - and all women, for that matter - so effortlessly elegant.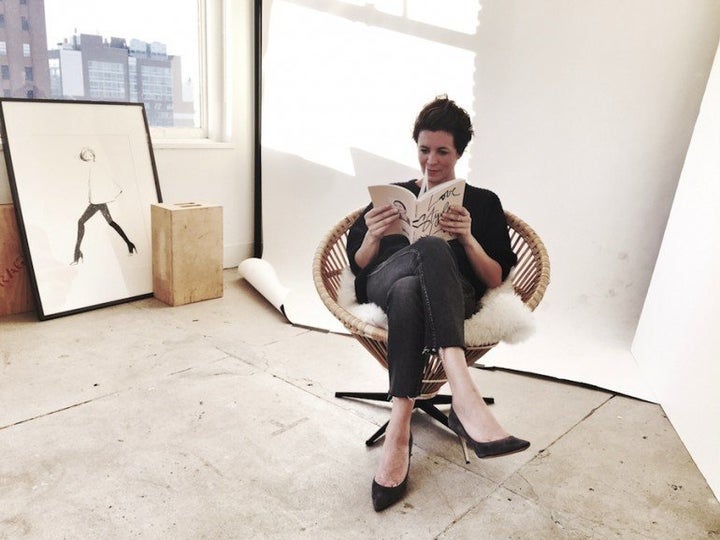 On developing personal style
When it comes to dressing ourselves, Doré says it's about patience: "I think it's all trial and error, and I also think that your style will change and evolve," she told The Huffington Post. "So, it's more like a work in progress. There is not one day where you're going to be like, 'That's it! I've found it!'"
But you can't get lazy and give up: "You have to accept it and work with it and play with it, and I think that's the secret to style. Keep your spirit of play." Most importantly, Doré notes that having style doesn't mean you have to splurge: "[Style] is not about money. It's really about searching and having fun. it's about self-expression. Self-expression can never be contained or stuck. It has to keep going."
On what makes French women so stylish
While most fashion experts talk in terms of trendy shoes and sleek silhouettes, Doré instead says the French woman's secret to sophistication as being armed with knowledge. "Know yourself ... The secret of French style is women really try to see how they look in the clothes and wear only what suits them."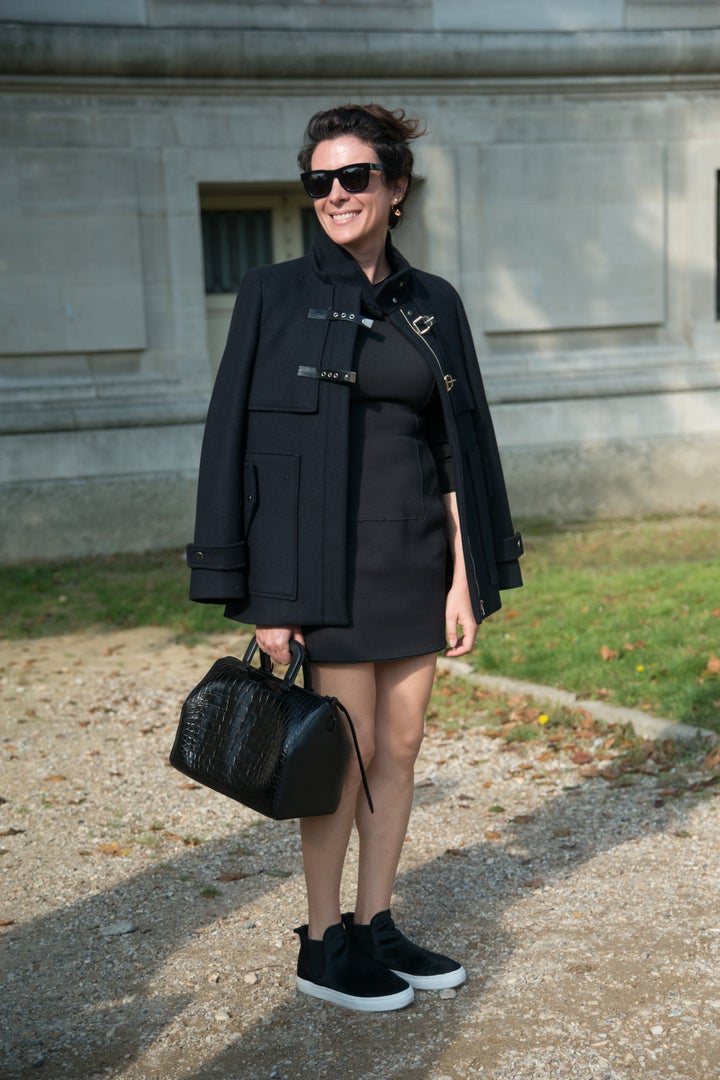 On what makes all women stylish
For Doré, nothing beats inner beauty. She's worked with women from all walks of life -- from Drew Barrymore to Jenna Lyons -- and she thinks stylish women have one thing in common: "Kindness. Kindness stems from intelligence and generosity. You don't just want to remember a great jacket. What you want to remember is the aura that the person has, and this comes from much deeper."
On great hair
We couldn't help but inquire about Doré's beauty routine, especially that perfectly coiffed hair. In typical French girl fashion, she advocates a less is more approach: "I don't blow dry it. I'm too lazy." She prefers to let it air dry for a natural look. She did say that there's one hair product she can't live without, and it's not what you'd think. After washing her hair, Doré applies a tiny drop of L'Oreal Paris Nourish Extraordinary Oil. It's hydrating and low maintenance.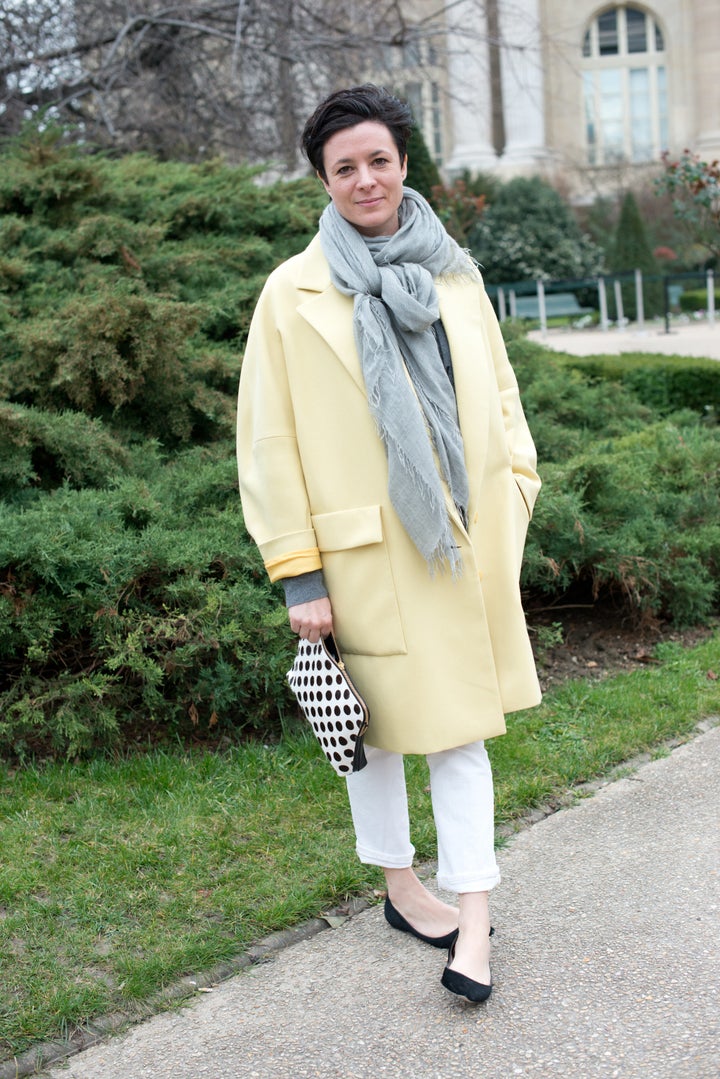 On chopping off her locks
Doré is also a big fan of the shorter hair look. After having long hair for years, she likes how rocking a sleeker style makes her feel: "I feel much more comfortable in my own skin." This is great news for all those considering a dramatic hair change.
Can't get enough of French girl style? Shop our favorite books on French fashion in the slideshow below: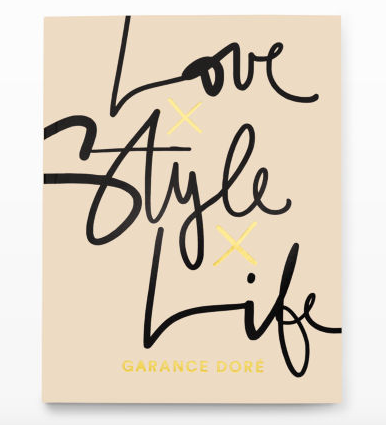 Editors' Picks: The Best Books On French Fashion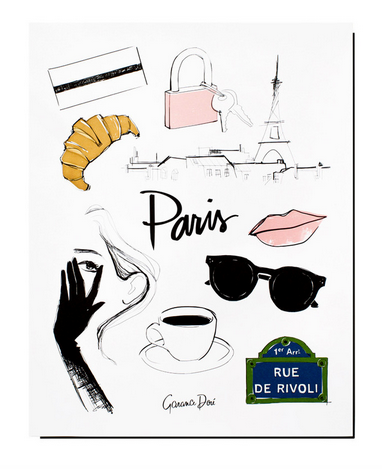 25 Items Anyone Who Loves Paris Should Own