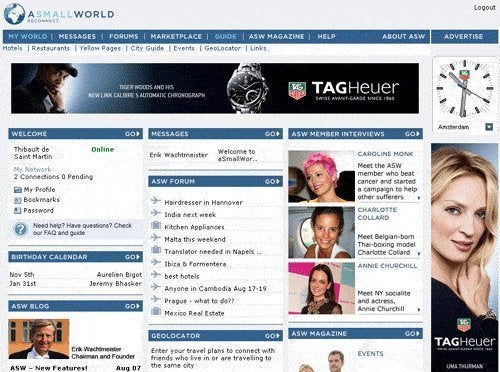 Police arrested two French hackers Wednesday in connection with an extortion plot involving hacking into ASMALLWORLD, the Weinstein backed high-end travel/lifestyle social network.
French police, assisted by the FBI, took in the two hackers — one in Paris, one in the Gironde — for an attempt to blackmail several members of ASMALLWORLD's management team by suggesting they had full access to the member data base and asking them to cough up a million dollars in exchange for their silence. The hackers contacted ASMALLWORLD in late May.
The company, which keeps neither credit card information nor any private information about its members, assessed the threat level as low and began working with authorities to launch an investigation monitoring the hackers' online activity. That investigation helped reveal their identities, and they are now in police custody.
"We are pleased with the arrests and are continuing to cooperate with the authorities," said Joe Robinson, CEO of ASMALLWORLD. "From the time of the initial intrusion we took immediate and decisive steps to improve our data security. We continue to make security a priority and have reduced the risk of a future security breach. ASW will always prosecute those who seek to damage the community to the full extent of the law."
Popular in the Community