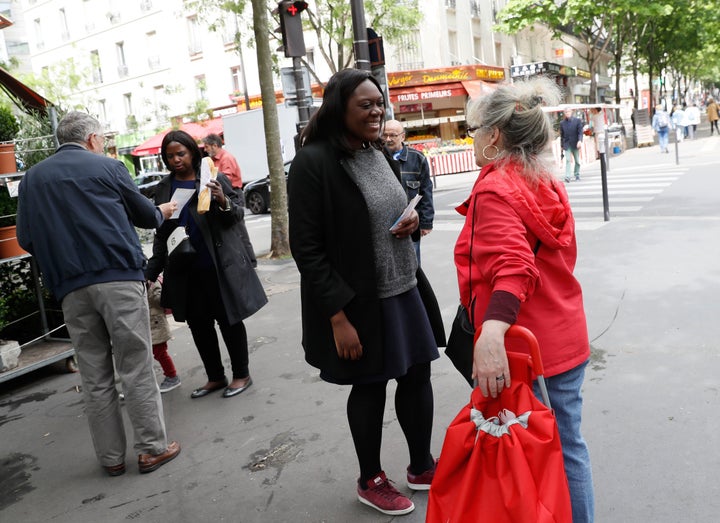 People rushed to the defense of a French politician on Wednesday after she shared a racist letter she received comparing her to swine and threatening her life.
"We're not going to let a fat black swine from Africa meddle in the lives of the French," the letter said. It was sent to Laetitia Avia, 32, a deputy in France's National Assembly representing President Emmanuel Macron's La République En Marche party.
Your media appearances make us sick.

You'd be better off working on behalf of retarded African people, who can only think about squeezing money from France.

Africa once possessed values, instituted by colonizers, that have since evaporated and been replaced by the depths of laziness.

Africans are a cross between monkeys and humans. Your days are numbered, we will deal with you.
"I've never experienced racism at this level," said Avia, whose parents immigrated from Togo. "And they're threatening to kill me. We can't let this happen."
Avia thanked people for their support in a tweet Wednesday, noting that she had filed a formal complaint. Thousands of people tweeted their support, including those who espouse different political views but said they denounce racist behavior.
"Nothing justifies this type of violence," gender equality minister Marlène Schiappa said. "I'm proud that in 2018 a talented young woman (who happens to be black, so what?) can become a deputy and be in charge of a major party."
The hashtag Avia used, #NeRienLaisserPasser, translates roughly to "don't let anything slide" and refers to a Macron-led campaign to condemn violence against women. Avia repurposed it on Wednesday, leading many others to adopt its use in relation to both sexism and racism.
Popular in the Community