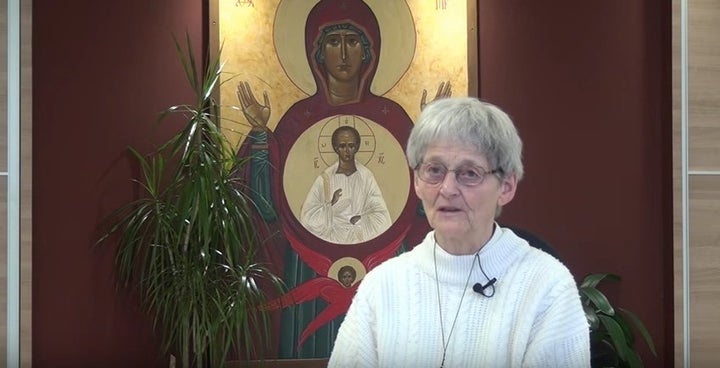 Nearly 10 years ago, a French nun named Bernadette Moriau visited the Catholic shrine in Lourdes in a wheelchair. After she returned to her convent near Beauvais, she said, she was miraculously healed and able to walk for the first time in decades.
The Roman Catholic Church in Lourdes investigated her claim, and on Sunday a French bishop placed a stamp of approval on it, formally declaring Moriau's recovery to be a miracle. 
Bishop Jacques Benoit-Gonin of Beauvais announced the 79-year-old nun's story of healing to be the 70th recognized miracle associated with Lourdes, a popular pilgrimage site. He called her recovery a "sudden, instantaneous, complete and durable change," according to The Associated Press.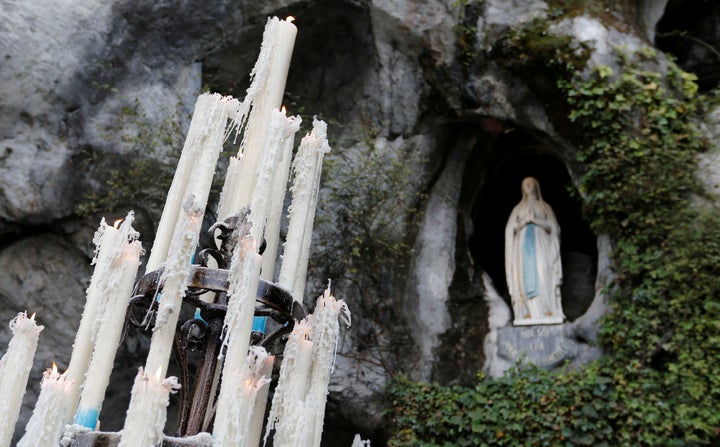 The Sanctuary of Lourdes in southern France marks the spot where in 1858, a 14-year-old girl named Bernadette Soubirous claims to have seen apparitions of the Virgin Mary. Millions visit the site every year, believing that water from a spring in the sanctuary's grotto has healing powers.
Moriau visited Lourdes on a pilgrimage in 2008. According to La Stampa, the nun had cauda equina syndrome, a rare condition that affects the spinal nerve roots and can lead to paralysis of the legs. She'd had four operations on her spinal column and had been unable to walk since 1987. 
Moriau said that when she visited the grotto, she "never asked for a miracle," per AP. She just "asked for the conversion of my heart and the strength to continue my path as a sick person," La Stampa reports.
She returned to her home convent and visited the chapel to pray. 
"I felt a [surge of] well-being throughout my body, a relaxation, warmth. ... I returned to my room and, there, a voice told me to 'take off your braces,'" Moriau said in a diocesan video about the event. "Surprise. I could move."
Below, Bernadette Moriau discusses her experiences in French. 
The nun's claims were evaluated by the International Medical Committee of Lourdes, a team of medical professionals brought together by the Bishop of Tarbes and Lourdes in order to assess whether stories of healing that emerge from Lourdes can be explained on the basis of current medical knowledge. 
The committee reportedly found that Moriau's case could not be explained scientifically. The bishop of Beauvais, who has the last word on cases involving people living in his diocese, agreed that her healing appeared to be miraculous. 
"She immediately started to walk without any help, in a totally autonomous way," Benoit-Gonin said.
The last officially recognized miracle at Lourdes was announced in 2013. In that case, an Italian woman who had visited the shrine in 1989 said she was miraculously healed of severe high blood pressure and other problems.
REAL LIFE. REAL NEWS. REAL VOICES.
Help us tell more of the stories that matter from voices that too often remain unheard.
BEFORE YOU GO
PHOTO GALLERY
Apparitions Of The Virgin Mary