 Like many of his esteemed colleagues, French president François Hollande took to Twitter this morning to congratulate Barack Obama on winning a second term as U.S. president. Yet the French leader's friendly words soon backfired, as newspapers and pundits noted that Hollande's message contained an error.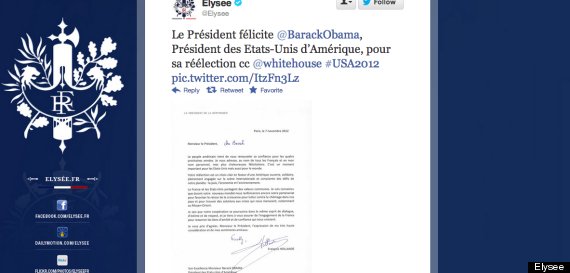 The commotion started after the official Twitter account of the Elysee tweeted a message from Hollande to Barack Obama, and added a screenshot of the official letter the French president had sent his American counterpart. Hollande had signed the letter in pen, writing "Friendly, François Hollande." While the signature makes perfect sense in French -- it is a literal translation of "Sympathique, François Hollande" -- in proper English the signature would read "Friendly yours, François Hollande."
"A friendly president who undoubtedly wanted to express his friendship for his good "friend Barack.." news channel TFI mocked.
Twitter, too, reacted quite amused.
"Me president, I'll take English lessons," Benjamin Elkiess tweeted.
"Dear@Elysee, you seem to have some shortcomings in your announcements," @sirchamallow wrote.
According to Le Figaro, France's former president Nicolas Sarkozy was also mocked for his English skills. Apologizing for the bad weather in January 2010, Sarkozy told U.S. Secretary of State Hillary Clinton, "Sorry for the time," the newspaper writes.
Related
Before You Go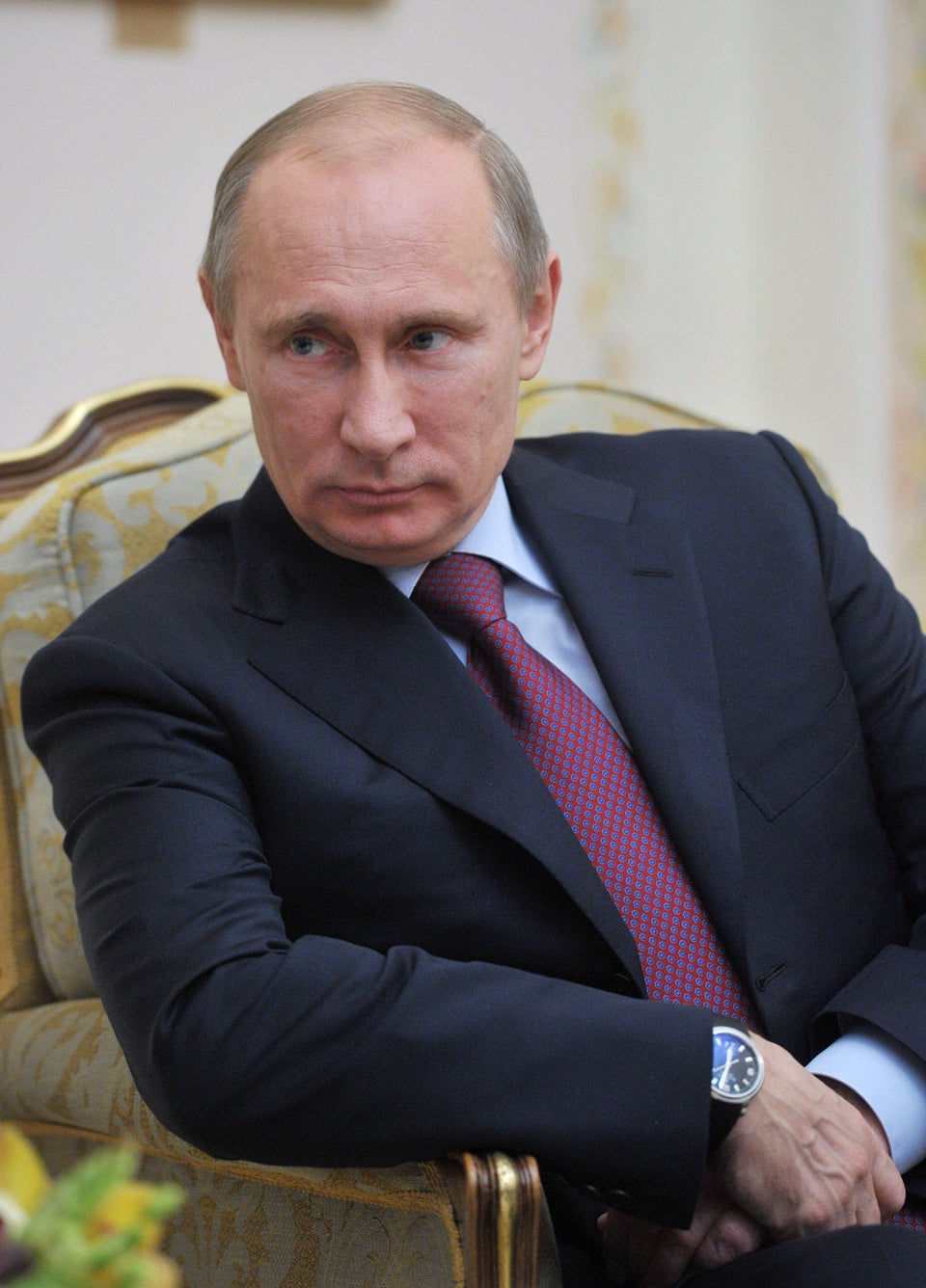 World Leaders Congratulate Obama
Popular in the Community