The image has been shared countless times on Twitter and even drew a response from high up in the French army.
On Jan. 20, photographer Issouf Sanogo snapped a hallucinant photo of a French soldier in Niono, Mali, wearing goggles and a black mask depicting a grinning skeleton -- an image that reminded many of Ghost, a character from the video game "Call of Duty," AFP notes. SlateAfrique reported that the French military had opened an investigation into the incident and was determined to discover the identity of the soldier.
Yet in a blog post for AFP, Issouf Sanogo said he was surprised by the media storm. Recounting the events of that day in Niono, the photographer reveals that his shot may be not nearly as shocking as initially thought.
I found myself alongside French troops stationed on some wasteland near the Niono prefecture. A helicopter was coming in to land and churning up tremendous dust clouds. Instinctively, all the soldiers grabbed their scarfs to avoid getting a mouthful of sand. It was evening, and rays of sunlight were pushing through the trees and into the dust clouds. It was a lovely light. I spotted this soldier wearing a strange scarf and took the photo. At the time, nothing about the scene seemed especially unusual or shocking. The soldier wasn't posing and there was nothing staged about the image. He was just standing there, protecting his face from the dust, waiting for the chopper to land. No one tried to stop me shooting the picture. Malian youths stand next to French army tanks in a street in Niono on January 20, 2013. (ISSOUF SANOGO/AFP/Getty Images)
France has been battling Islamist fighters in Mali for over a week, pounding rebel strongholds with air strikes and ground troops. The Associated Press reported on Tuesday that French and Malian forces had pushed fighters back in the strategic town of Douentza after recapturing the city of Diabaly.
France has 2,150 troops in Mali, a number that may rise to 2,500. African troops are expected to take over from the French, with 1,000 soldiers from Nigeria, Togo, Benin, Niger, and Chad currently participating in the intervention. The mission has also received support from Western allies in the form of transport equipment and training operations.
Human Rights Watch said on Saturday that it has received reports of serious abuses by the Malian army against Tuaregs and Arabs in Niono. "We urge the Malian authorities, as well as the French and (West African) soldiers/authorities to do their utmost to ensure the protection of all civilians," the group said, according to Reuters.
Related
Before You Go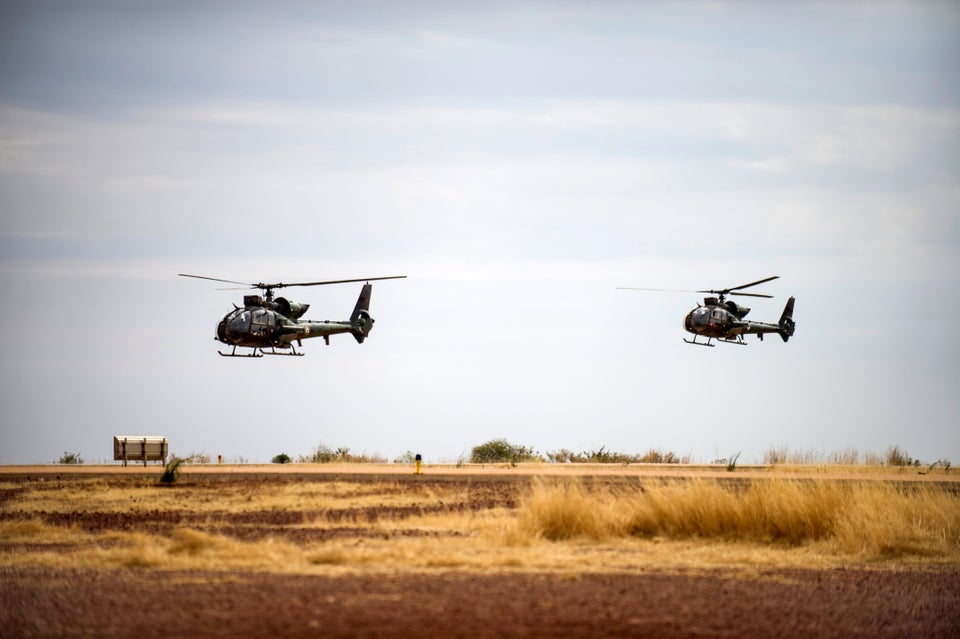 French Intervention In Mali
Popular in the Community