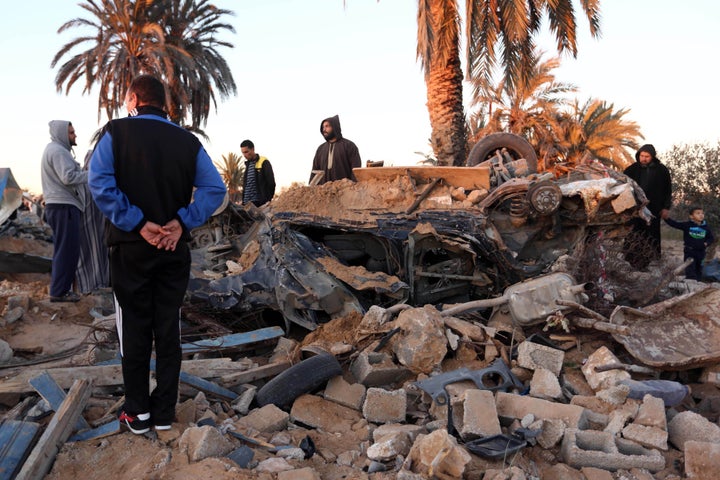 In the wake of the 2011 NATO-backed popular uprising in Libya, which left the country without a leader and in turmoil, the Islamic State militant group has used the resulting chaos as a cover for growth. It has carried out numerous terror attacks, seized territory there and filmed horrific propaganda over the past year -- and Western security officials now consider the group's Libyan offshoot to be the most dangerous of ISIS's global affiliates. 
The U.S. has begun an escalated offensive against the terrorist group in the country, including airstrikes last week that killed more than 40 in the northwestern city of Sabratha. Believed to be among them was high-level ISIS operative Noureddine Chouchane, who U.S. officials say was linked to last year's deadly attacks at the Bardo National Museum in Tunisia.
On the heels of the U.S. airstrikes come reports that French special forces have also played a role in the escalating fight against ISIS in Libya.
On Tuesday, French newspaper Le Monde reported that French special forces units and the country's external security directorate have been present in Libya for the past few months. The report claims that these forces were involved in the U.S.'s November raid on Derna, which successfully killed Abu Nabil al-Anbari, a senior ISIS leader.
Pointing to growing Western involvement in the fractious country, Libyan military sources told HuffPost Arabi that French soldiers will conduct "joint operations" against ISIS in Benghazi with soldiers under the leadership of General Khalifa Haftar, the strongman leader of the armed forces loyal to the internationally recognized government. French forces are currently stationed somewhere inside the Benina air base east of Benghazi, according to one Libyan security source, who could not provide specifics about the size or strength of the unit.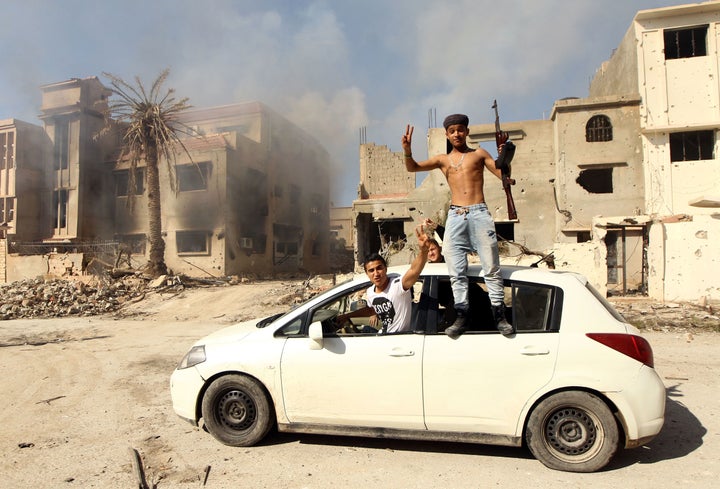 In a video released Monday by the press office of the Libyan Armed Forces, Haftar told soldiers in Benghazi: "Victory is valuable, there is nothing more valuable. So we need to protect this victory."
On Wednesday, the Associated Press cited two Libyan military officials who reiterated the claims of French special forces' involvement in the country. According to the Associated Press, the two sources "said that French forces work with Libyan troops to pinpoint [Islamic State] militant locations, plan operations and carry them out. They had also been training Libyan forces."
In an interview with HuffPost France, a spokesman for the French army's chief of staff denied any French presence in Libya. "We have received many calls from journalists about this, and the answer is no. There are no French soldiers in Libya. We therefore formally disclaim this information," France's defense ministry told HuffPost France, stating that the sources cited by HuffPost Arabi were exclusively Libyan.
A former member of France's external intelligence agency, contacted by HuffPost France, also expressed skepticism that France would be engaged in any "direct combat" operations on Libyan soil.  
The recent rise in Western operations against ISIS in Libya comes as officials increasingly fear that terrorists will use the chaos there as a staging ground for terror attacks against Europe, as well as entrench themselves amid another conflict.
"[Jihadists] are there, spanning nearly 300 kilometers of coastline, and they are spreading," French Defense Minister Jean-Yves Le Drian warned in early February. "They are 350 kilometers from [the Italian island of] Lampedusa. When the good weather arrives in the Mediterranean, there is risk that fighters may cross it."
This post first appeared on HuffPost France. It has been translated into English and edited for clarity.
Calling all HuffPost superfans!
Sign up for membership to become a founding member and help shape HuffPost's next chapter
BEFORE YOU GO