The mayor of one southern French city has a blunt message for incoming Syrian refugees: "You're not welcome here. You need to leave."
Robert Ménard, the mayor of Beziers, posted a video on Friday that shows him visiting a shantytown in the La Devèze neighborhood, where many immigrants live. The footage shows Ménard walking into various apartments, flanked by police officers and members of his staff, and repeatedly telling Syrian immigrants, "You are not welcome in this city. You entered here by breaking down doors. You are stealing water and electricity. You should not be occupying these apartments."
At one point, a man tries to demonstrate that he only speaks Arabic, to which the mayor replies, "No. You understand." His translator proceeds in English.
After the mayor's administration posted the video to his official website, it went viral in France over the weekend.
This is Ménard's second public anti-immigrant display in recent weeks. Last week, Beziers' municipal newsletter, a local government mouthpiece, published a retouched photo of refugees on the move to appear as if they were headed to Beziers. The headline reads, "They're coming!"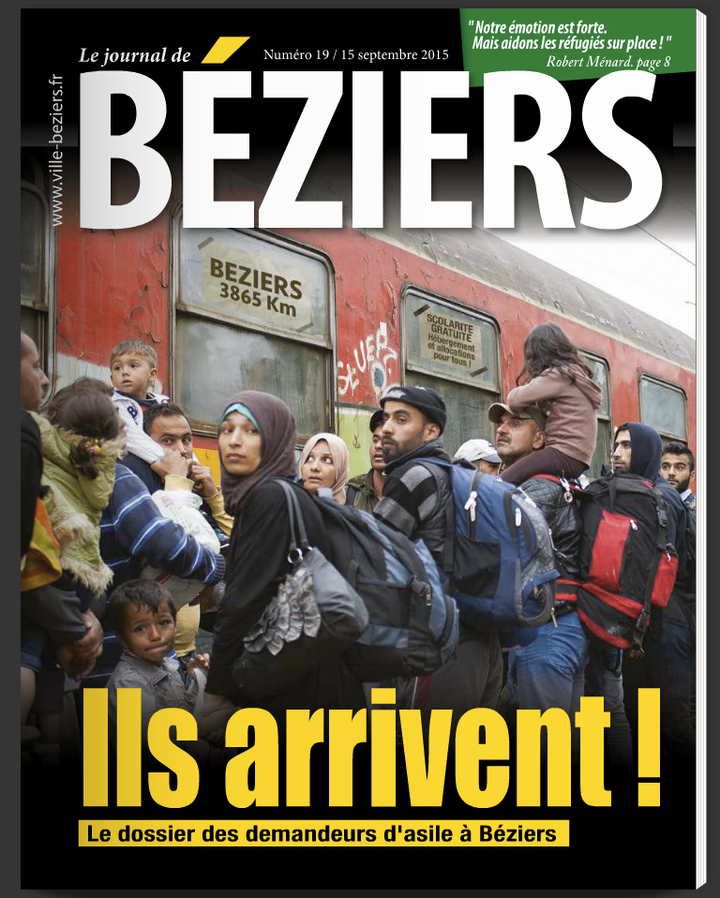 Ménard was elected in 2014 with the support of France's right-wing, anti-immigrant party, the National Front.
Hundreds of thousands of Syrians fleeing a brutal civil war are seeking refuge across Europe. France has agreed to provide asylum to 24,000 refugees, but the country's right wing views refugees as a "migrant anarchy," according to the National Front party leader Marine Le Pen.
Many worry that the surge in refugee populations across western European countries will engender anti-immigrant sentiment that the National Front will capitalize on. Last month, Le Pen recommended that governments return refugees "to their homes, even to war-torn countries."
Related
Popular in the Community