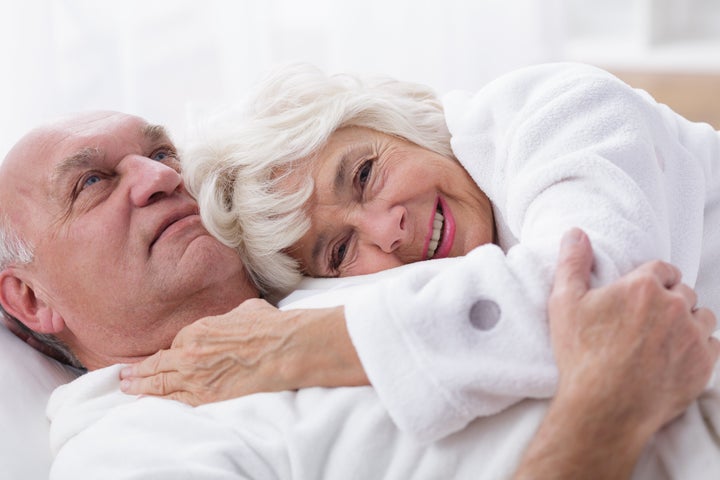 Older women who have robust sex lives tend to have lower blood pressure and don't suffer a single ill health effect from their pleasurable bedroom activities. Older men, on the other hand, well, that's a different story.
A study out of Michigan State University found that men aged 57 to 85 who indulged in sexual activity once a week or more doubled their risk of heart attack, stroke or other cardiovascular conditions compared with men who went without. It gets worse: The men who enjoyed sex the most were more likely to suffer heart conditions than those who were not so bothered.
The findings came from one of the first large-scale studies into the impact of sex on the health of older people. More than 2,200 people who enrolled in the U.S. National Social Life, Health and Aging project took part.

One reason for the disparity between the sexes, said Hui Liu, who led the study, is that older men may exhaust themselves in an effort to reach an orgasm, thus creating more "stress on their cardiovascular system" she said in a press release. The study was published in the Journal of Health and Social Behavior.

Medicines designed to boost sexual function might also contribute to the damaging effects on men's hearts, Liu added. "Although scientific evidence is still rare," Liu said, "it is likely that such sexual medication or supplements have negative effects on older men's cardiovascular health."
While moderate amounts of sex may promote health among older men, having sex too frequently or too enjoyably may be a risk factor for cardiovascular problems, Liu said. 
For women, it was a different story. Female participants who found sex to be extremely pleasurable or satisfying had a lower risk of hypertension five years later than female participants who did not feel so.
Previous studies suggest that strong, deep and close relationships are an important source of social and emotional support, which may reduce stress and promote psychological well-being and, in turn, cardiovascular health.
"This may be more relevant to women than to men," Liu said, "because men in all relationships, regardless of quality, are more likely to receive support from their partner than are women. However, only women in good quality relationships may acquire such benefits from their partner."
REAL LIFE. REAL NEWS. REAL VOICES.
Help us tell more of the stories that matter from voices that too often remain unheard.
BEFORE YOU GO
PHOTO GALLERY
5 Health Benefits Of Orgasms