Since the beginning of time, across all civilizations, it has been necessary for people who are deaf to take an active role as advocates. For this historically marginalized group, fighting for their rights (and the rights of others) has always been a matter of survival. There are times when the only person who can really understand a deaf individual is another person who is deaf. This is true when it comes to language skills (since not everyone uses formal American Sign Language), and it is also true when it comes to recognizing and navigating instances of institutional oppression.
As the sign language interpreting profession has evolved over the past couple decades, the interpreting community has come to better understand and embrace the role of deaf individuals as linguistic and cultural gatekeepers. Certified Deaf Interpreters (CDIs) are extremely effective at bridging the sometimes vast and persistent gaps that exist between people who are deaf and those who can hear.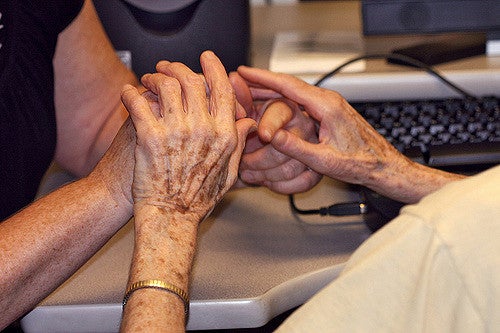 Deaf interpreters work alongside hearing ASL interpreters to ensure accurate communication with deaf individuals whose native language is visual. The deaf interpreter gathers and relays information to the deaf consumer(s) using specialized communication strategies, while partnering with a hearing interpreter to communicate information to and from any hearing parties.
What Types of Consumers Benefit From Working With CDIs?
Those who have been in traumatic situations, for example victims of assault or people who are deaf in the Emergency Room, might be best able to communicate through a deaf interpreter. In situations when a deaf individual is subject to police interrogation or asked to provide a statement, a deaf interpreter can offer the critical nuanced understanding that can mean the difference between conviction and acquittal. There are some people who are deaf whose needs will best be met by a deaf interpreter in any medical setting or legal situation, since the outcomes here can deeply impact a person's life.
Immigrants and other individuals whose first language is not ASL, or people who only know informal "home signs" can all benefit from working with a CDI. Those with language difficulties or intellectual disabilities might also better be served by a deaf interpreter. This is because the deaf interpreter will have a more intuitive understanding of signed language as a native user.
"Consumers usually are relieved to know they are able to freely express themselves in their native language without code switching. They also feel assured when they see me repeat their messages to my hearing interpreter team for voice interpretation. They see their original statement being relayed and this makes them trust the interpreting process a little more." ~ Jason Trzebny, CDI, CLIP-R
"If you go back to the generations in your family, you would have seen or known deaf people historically had been each others' gatekeepers with information gathering/exchange. This time we're now giving the formal name and respect to CDIs as paid positions for their decades of devotion to ensuring anyone who is deaf can make informed decisions involving their lives. Therefore, any deaf person can benefit from having a deaf interpreter in all settings - News on TV, music, educational, court, business meetings, hospitals, filling out applications for jobs, car loans, insurance, VRS, weddings, funerals, mental health, social services, AA groups and so on!" ~ Marla Berkowitz, CDI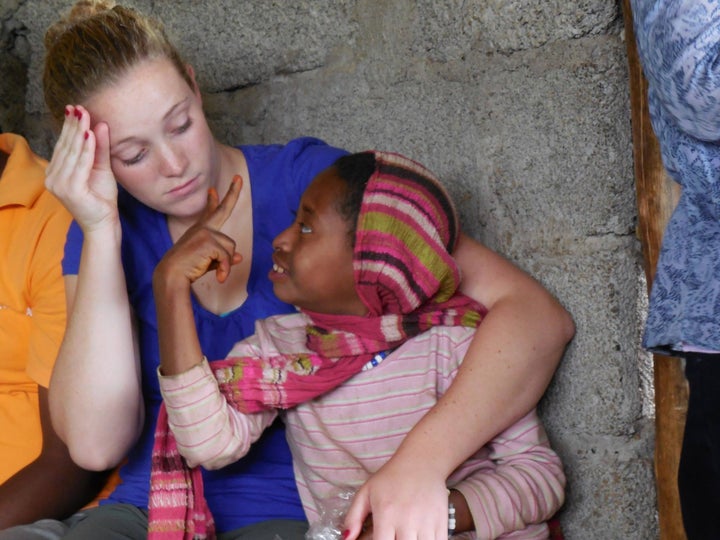 Communication Strategies Used by Deaf Interpreters
To connect with deaf consumers, especially those who may have a language deficit for one reason or another, deaf interpreters will first interact with the person to familiarize with their language level and communication preferences. Through these preliminary interactions, the interpreter can assess if the deaf consumer has any unique cultural mannerisms, which can vary depending on factors like age, region, and educational background.
Deaf interpreters, like all interpreters, come to the assignment as prepared as possible, having reviewed the content and decided on the most effective strategies for relaying the information. They must be flexible in their approach, prepared to synthesize each bit of information to it's most basic concept, and ready to rearrange the grammatical structure of the message to make better sense to the recipient. When necessary, deaf interpreters will employ the use of notes or drawing pictograms to gather information and ensure clarity.
"I will elaborate on key concepts that are important to the situation I'm interpreting in. For example, while interpreting the right to counsel in the Miranda Warning I will emphasis on 'Anytime you can stop, now or later. If you feel you need help or unsure, you must say "I WANT a lawyer." If you want a lawyer it does not mean you are guilty or not. Right now you fine that you have no lawyer here and still want to talk to the police?'. Some would argue that this is too much, but I say it's part of cultural and language mediation." ~ J.Trzebny
"Deaf interpreters make linguistic decisions about how to convey the intended message by using the consumer's sign preferences, breaking down concepts that match their present world view, and/or utilize a lot of visual gestures (this is not the same as a pantomime because the integrity of facial and body language expression comes from the grammar)." ~ Regan Thibodeau, CDI, CLIP-R
Working as a Team with Hearing Interpreters
The most important thing for hearing interpreters to consider is that not all CDIs are the same, therefore they will not all employ the same strategies or have the same communication preferences. To work most effectively as a team, hearing and deaf interpreters should meet before any assignment (if possible) to establish a rapport and discuss the best ways to meet everyone's needs.
Hearing interpreters can use strategies such as Pidgin Signed English (PSE), which is a combination of English and ASL, to relay the speaker's affect; for example anger or sarcasm. Hearing interpreters should be able to break the message down to it's most important points. By communicating openly with the deaf interpreter, the hearing interpreter can learn their preferred language style, the amount of information they are able to intake at one time, and how the deaf interpreter envisions the information being organized. Communication is the key to success!
"1. Use simultaneous interpreting strategies with emphasis on majority of the concepts in English, if DI prefers. 2. During simultaneous and/or consecutive interpreting, provide a chunk of information at a time (to be determined between deaf and hearing interpreters.) 3. Provide environmental information (someone made an announcement that is not visible), the intentions/goals/intonations of the speakers, etc. which all are not visible to the deaf interpreter 4. Monitor and subtly feed information (correct, add, or modify as needed) deaf interpreters' work to ensure the content is being understood and relay accurately. " ~ M. Berkowitz
"I seek their strengths and preferences and then I work with them instead of forcing them to go against themselves and we'll be doing disservice to the customer. I can understand everything… So I must remain fluid and my ream must correct me if I miss or mess up so that the end result is the customer doing well. It's not easy, and some [hearing interpreters] are terrific and some [aren't]. They make or break me. The team must have flexibility, respect, honor, and trust to make it work." ~ Ellen Roth, CDI, CLIP-R
What CDIs Want You to Know About Their Job
There are many different situations that call for deaf interpreters, and all deaf interpreters have different strengths. Deaf interpreters can effectively fill the knowledge and information gaps in nuanced discussions while improving the accuracy of the message as it is understood by the deaf individual. They can help to identify consumer strengths and weaknesses, background, and experience and then, from that place, help to filter through information.
Deaf interpreters are sensitive to the injustices faced by deaf individuals and marginalized communities. They have a cultural awareness that cultivates trust. Deaf interpreting has been documented since the 18th century, and is finally being professionally recognized as highly valuable in the field.
"CDI is great for translations like paperwork, contracts, videos, etc. [When it comes to] teaming, it's a feat. Need more respect for all interpreters and CDIs." ~ E. Roth
"I wish that more people would understand two things about us. 1) Deaf Interpreters can be for everyone, especially for deaf youth in any situation and specifically in the schools. 2) It is better to spend the money on a hearing-deaf interpreting team to get best results in a shorter amount of time. Often I get called in appointments later as a last resort option and quickly the situation is rectified. The latter method incur more costs from repeated meetings." ~ R. Thibodeau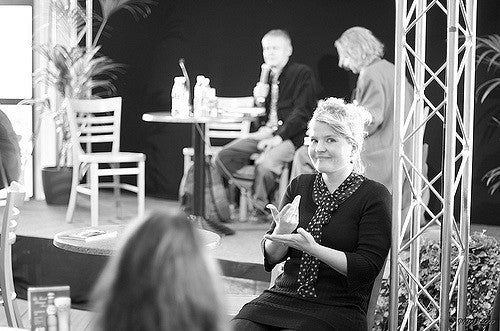 The unique position of the Deaf interpreter within the interpreting community is finally gaining the widespread recognition it deserves. CDIs can be a critical piece when attempting to fill the language and culture gaps between deaf and hearing parties, and their skills should be utilized to ensure accurate and effective communication. As people come to understand this, we all move one step closer to equal access.
Support HuffPost
The Stakes Have Never Been Higher
Related
Popular in the Community