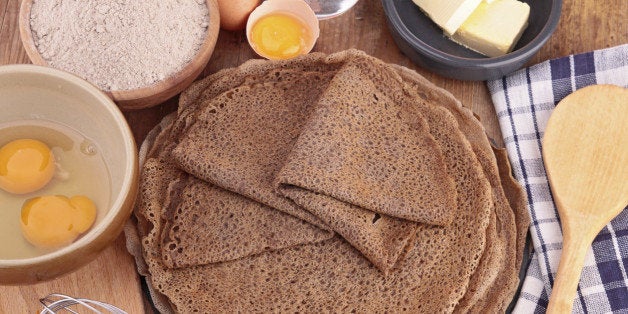 When it comes to food, fresh is almost always better than canned, frozen or packaged. This is true when it comes to soup. It's doubly true when it comes to vegetables. And in the case of flour, it makes a surprisingly big difference.
There are some items that we only think of as perfectly packaged foods. Cheerios just are. Ice cream sandwiches are a gift from the freezer aisle. And flour is just flour. The thing is, flour was first wheat. (Or buckwheat or quinoa or spelt.) Just like with your kid's favorite breakfast cereal, it had a beginning -- and it will have an end in your belly -- but what you get off the shelf at the grocery store is certainly not an ingredient in its raw form.

It's natural that most people wouldn't consider the option of milling their own flour. This isn't the 1890s; that concept is so far removed from our culinary experiences today. But you can mill, and you should. Because freshly milled flours will amaze you with their flavor. In the case of buckwheat crepes -- or what the French refer to as galettes -- fresh-milled buckwheat will mean the best crepe of your life. Seriously.
Buckwheat crepes made with just-milled flour have a welcome bite to them, a burst of earthy flavor and a spring to their spongy texture we didn't know was possible. So how do you get to partake in such a wondrous experience? You can do what this editor did and join a grain CSA.
A grain CSA is just like a regular CSA only with the one bulk payment you get one bulk delivery -- hopefully enough to last through the entire year, but not too much that you have no where to store it. This particular CSA offered two kinds of wheat, spelt, buckwheat, a few kinds of corn, oats and loads of beans. Also offered was a list of nearby farms that would grant access to their mills -- and instructions on how to mill your own grains if you own such a piece of equipment. Grain CSAs aren't currently available all over the country, but they should be. They're a result of a community asking their farmers to provide them with fresh grains, and farmers wanting to work with their neighbors. Ask around at your local farmers market, the results may surprise you.
If such a CSA is not going to happen in your community, there are other options for buying whole grains in bulk. Whole grains are incredibly shelf stable and can last for years; it is only once they're milled that the clock starts ticking. The whole grains council is a great resource for finding what you're looking for. But then comes the question of the mill. There are many different types of mills on the market -- ranging anywhere from $50 to thousands.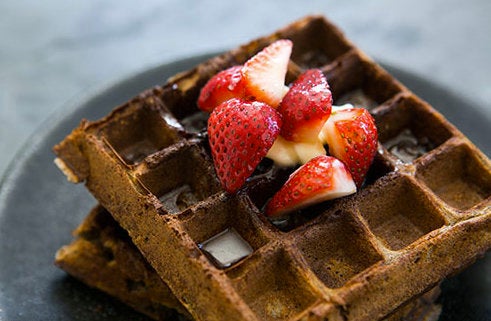 Buckwheat Recipes
Popular in the Community