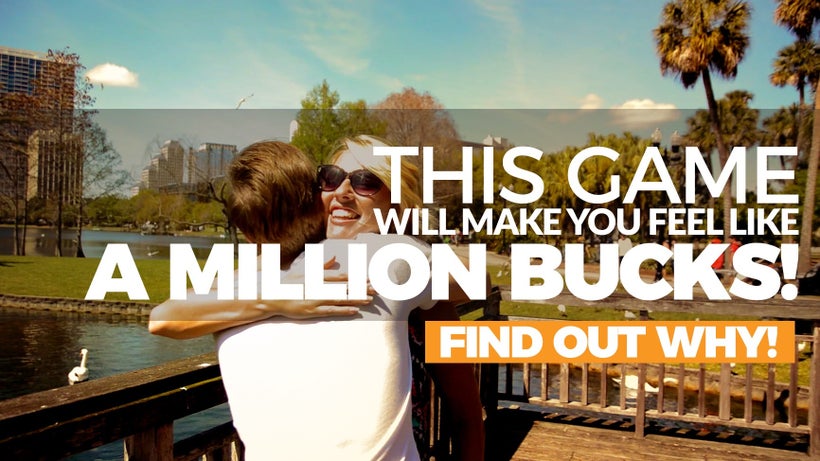 Fresh New: Two Major Nonprofits Tapping into Gaming to Increase Activism - WATERisLIFE & Better World International - Partner Together to Gamify Activism and Reaches First Funding Goal
Better World International has partnered with WATERisLIFE to help solve the world's water crisis. Their real-time mobile app has gamified activism, creating a global trend of doing good while combining play with social impact
PALO ALTO, CA (29 June, 2017) - Better World International is one of the first tech gaming nonprofits that is revolutionizing how companies approach activism. They just released The Good Cards, their first game on the market - a real-time mobile app that inspires people to be kind to one another. Using gamification, an up and coming trend, The Good Cards bridges the gap between the physical and virtual world, motivating people to take social action in a fun and meaningful way.
Players have physical objects (like a card) connected to in-game missions where they take action for various social causes, and pass the objects, challenging others to join. Once the object is received, the player scans it in their mobile app, receives a mission, and has a certain amount of time to add to the "chain reaction of good" that's already been started. And the best part is, the progress of the card can be tracked through The Good Cards app, where users share their stories of action with other players.
"We will be as big as Pokemon Go," CEO Nazaruk says, "except we're creating social impact. This project harnesses the power of the technology our youth are addicted to in an effective and practical way. We're using the psychology of a multi-billion dollar market to take real action for the real issues we face."
Better World International has teamed up with WATERisLIFE to use this innovative technology to make an impact in today's water crisis. "We're excited to announce our first big partnership with WATERisLIFE. This is our chance to get one step closer to bringing clean water to the nearly 1 billion lives without it," says Nazaruk. With this partnership, Better World will create a special in-game mission connected to a batch of blue cards to #EnditNow.
The Good Cards is live and has already reached 18 countries and it's only the beginning! Right now, Better World is running a Kickstarter that has surpassed its initial funding goal of $10,000 in just 10 days, on pace to create a really successful campaign. During crowdfunding, people can join this rapidly increasing community of changemakers at as little as $2 for a single 'good card.'
For $39, crowdfunders receive The Good Box - the flagship package, which includes:
12 of The Good Cards, allowing players to access 12 missions for changing the world.
A Special Mission Wristband that activates secret missions where no card is passed.
Dreamers Glasses, a symbol of global unity + giving access to special in-game missions.
About Better World International
Better World International is a tech gaming nonprofit that combines a vision of a better world with technology-driven solutions for social change. The game creators have the vision of harnessing the power of collective action and using The Good Cards as a catalyst for positive change around the world. Their series of real life games are being developed to create a global trend of doing good while empowering people to take small positive actions and see that impact in real-time.
WATERisLIFE is the 6th largest water sanitation organization helping to provide clean water + sanitation & Hygiene to the 663 million people who lack access to clean water. Through community-driven and community-engaged programs, WATERisLIFE works closely with nonprofit partners, local governments, and community organizations to focus on an integrated approach that ensures households, schools, orphanages and medical facilities have access to safe water, proper sanitation, and hygiene programs.
Calling all HuffPost superfans!
Sign up for membership to become a founding member and help shape HuffPost's next chapter
This post was published on the now-closed HuffPost Contributor platform. Contributors control their own work and posted freely to our site. If you need to flag this entry as abusive,
send us an email
.