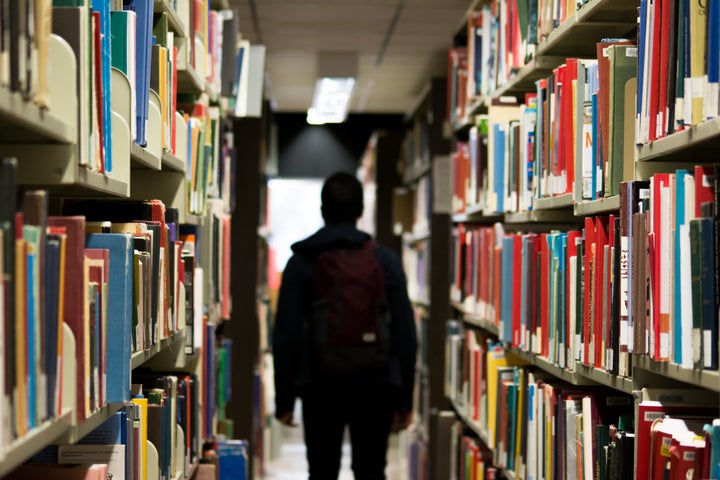 This might sound pretty simple, but it's some of the most useful advice to follow your freshman year. Don't be pushed to give up an activity just because it's not always popular; if you enjoy doing something- do it and you'll find like-minded people. On the opposite end, don't feel an obligation to participate in parties or activities that aren't of interest.
Class participation is a major factor in most college courses, so don't miss out on an easy way to boost your grades and maintain academic integrity. If you calculate how costly it is to attend one class, consider skipping as the equivalent of flushing tuition funds.
We get it- you are finally free from that dreadful, high school dress code. It's important to remember how you dress speaks to your character. Sweatpants are okay, just not for your everyday attire.
4. Take advantage of office hours
Professors schedule hours during their busy week to wait in their office for students to visit. Take advantage of this priceless resource. When seeking advice about career choice or potential internship guidance - professors make great mentors. College is about academic networking, so don't miss this chance to gain helpful insight and build a new relationship.
5. Cereal is not a food group
Keeping up a healthy lifestyle can be difficult under the academic stress of college, but it is necessary. Remember to stay hydrated throughout the day and to eat properly. Don't overload your body with sugary or cheap substitutes for meals. Be the outlier to the "Freshman 15" theory!
6. Prioritize your procrastination
Understand that it is nearly impossible to write a 10 page essay in one night. Instead, if you have difficulty with procrastination, set small deadlines for yourself. As you reach these early deadlines, consult your professor during office hours for project advice.
Branch out into diverse and different friend groups your first year. Have a weekend fun group to hang with, and another for study sessions. Your first year is the easiest to experiment with to discover different friend groups until you find the one you like best. Go where you feel comfortable.
8. Build your resume early
Volunteer for school-related activities, join the intramural sports clubs, and join an organization. Eventually apply for leadership positions. Volunteer outside campus and in your community. Start looking at internships or part-time jobs to spark your resume. The earlier you start, the more substance you'll have for your resume and interviewing in later college years.
Sharon Schweitzer, J.D., is a cross-cultural trainer, modern manners expert, and the founder of Protocol & Etiquette Worldwide. In addition to her accreditation in intercultural management from the HOFSTEDE centre, she serves as a Chinese Ceremonial Dining Etiquette Specialist in the documentary series Confucius was a Foodie, on Nat Geo People. She is the resident etiquette expert on two popular lifestyle shows: ABC Tampa Bay's Morning Blend and CBS Austin's We Are Austin. She is regularly quoted by BBC Capital, Investor's Business Daily, Fortune, and the National Business Journals. Her Amazon #1 Best Selling book in International Business, Access to Asia: Your Multicultural Business Guide, now in its third printing, was named to Kirkus Reviews' Best Books of 2015. She's a winner of the British Airways International Trade Award at the 2016 Greater Austin Business Awards.
Support HuffPost
The Stakes Have Never Been Higher
Related
Popular in the Community