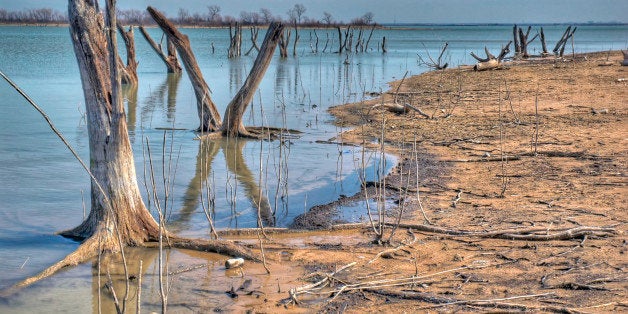 A major discovery under the ocean could help stave off the world's looming freshwater crisis.
"The volume of this water resource is a hundred times greater than the amount we've extracted from the Earth's sub-surface in the past century since 1900," Dr. Vincent Post, lead study author and senior lecturer at Australia's Flinders University, told the Agence France-Presse. "Knowing about these reserves is great news because this volume of water could sustain some regions for decades."
The team of scientists in Australia made its recent discovery after a review of seafloor water studies done for scientific or oil and gas exploration purposes. As it turns out, the freshwater troves they identified aren't all that unusual.
The freshwater deposits formed thousands of years ago as major environmental changes occurred around the world.

"It happened all around the world, and when the sea level rose when ice caps started melting some 20,000 years ago, these areas were covered by the ocean. Many aquifers were -- and are still -- protected from seawater by layers of clay and sediment that sit on top of them," Post said in a written statement released by the National Centre for Groundwater Research & Training.
Drilling for the trapped water would be an expensive endeavor, and engineers have only two options to tap it. They can build a platform out at sea and drill into the seabed, or drill from the mainland or islands close to the aquifers, according to the statement.
However, he warns that these water reserves are non-renewable.
"We should use them carefully," he said, "once gone, they won't be replenished until the sea level drops again, which is not likely to happen for a very long time."
Related
Popular in the Community