At least 10 people were shot, four of them fatally, at a family gathering in Fresno, California, on Sunday evening, authorities said.
People were gathered in the backyard of a home watching football when at least two suspects entered through an unlocked side gate and "began immediately firing into the crowd," Fresno police Chief Andrew Hall said at a press conference Monday.
The shooters, who have not been identified and whose descriptions have not been made public, then fled the scene on foot.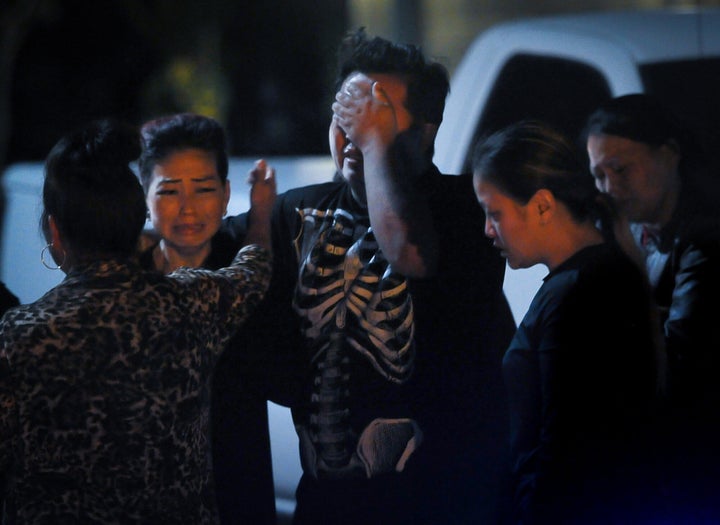 Police said they found three people dead at the residence, located in the city's southeast, and a fourth victim died at the hospital. Six others have been hospitalized with conditions ranging from "critical" to "critical but stable," The Sacramento Bee reported.
All 10 victims were Asian men between the ages of 23 and 40. The four people who were killed were aged 23, 31, 38 and 40, Hall said Monday. About 35 people are believed to have been at the backyard party when the attack occurred.
No motive for the attack has been determined, Hall said, but authorities believe it was not a random shooting.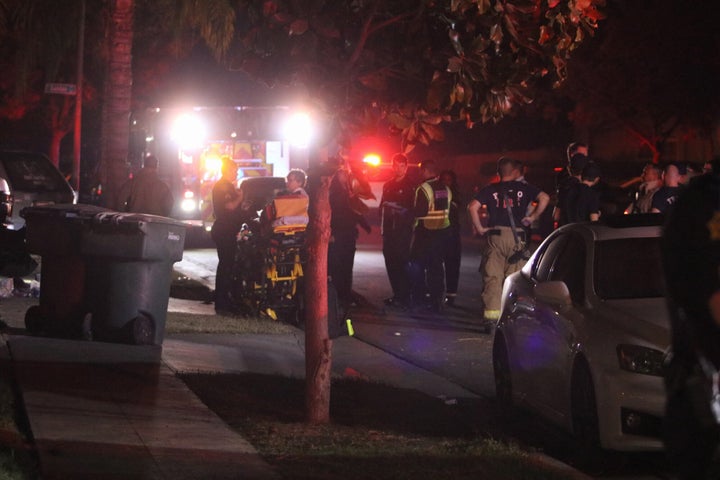 The backyard event was "a family event," Hall said, that "was not described as being out of control in any way."
Hall said his officers are looking into whether a "disturbance" earlier in the week, involving some people at the party, may have been connected. An Asian gang task force has been set up to assist the police department's homicide unit, though Hall said there is no indication that the victims were affiliated with a gang.
"This is truly a good group of people who were simply having a party," he said of the victims. "We just want to get ahead of it, and there have been task forces established in the past for Asian gangs."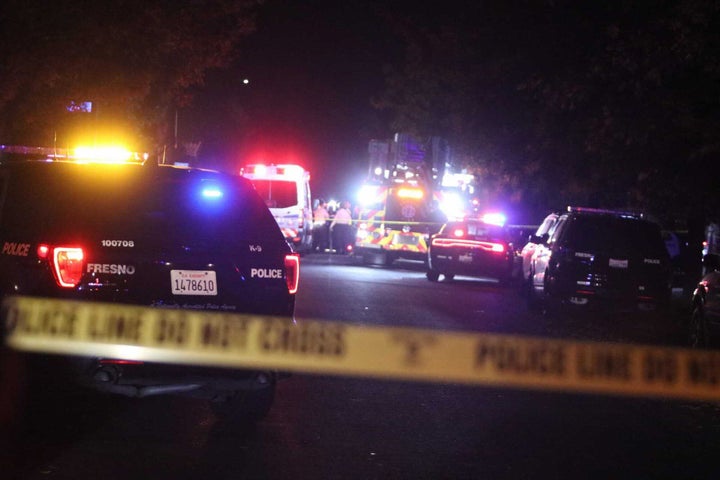 Just this month, the city has seen three incidents involving Asian gangs, Hall said.
Two of the people who were shot on Sunday are members of the Hmong community ― an ethnic group from Southeast Asia ― who performed music for the Fresno Center, a nonprofit that provides services to refugees, the center's CEO, Pao Yang, told reporters at Monday's press conference. It was not clear whether these two were among the dead or the survivors.
A neighbor told the Bee that recent violence in the area had made him nervous about his own safety. Choua Vang said his next-door neighbor's house had been shot at just last week.
"It makes me feel unsafe to be outside when the sun's down," Vang said.
The Bee noted that the backyard shooting was at least the second deadly gun attack on Sunday in southeast Fresno. A man in his 20s was shot dead earlier in the day in his home, about five miles away.
Police have not said whether the two shootings could be linked. 
This story has been updated with additional details following Monday's press conference.
Calling all HuffPost superfans!
Sign up for membership to become a founding member and help shape HuffPost's next chapter