A mass shooting reportedly rattled the premises of the Apple Valley Farms plant in Fresno, Calif., on Tuesday morning. Fox News has reported that at least eight people have been shot.
The incident occurred around 8:30 a.m. and dozens of Fresno police officers are on the scene.
The Apple Valley Farms plant is located in an industrial area in the central part of the city.
More from the Associated Press:
FRESNO, Calif. (AP) -- A parolee who worked at a California chicken processing plant opened fire at the business on Tuesday, killing two people and wounding two others, before taking his own life, authorities said.
Police said they didn't know what prompted the attack by Lawrence Jones, 42, midway through his shift at Apple Valley Farms, although other workers told police he did not appear to be himself when he arrived at the plant for work.
"It is difficult to say at this point if in fact there was a specific target that Jones was looking for," Police Chief Jerry Dyer said. "There was something that must have provoked this incident, perhaps that occurred today, or maybe was building up to today."
Jones has an extensive criminal history dating back into the 1990s, Dyer said.
Police said they had Jones' home on lockdown and were searching to see if there were any other victims.
Jones arrived at work just before 5 a.m. About three-and-a-half hours into his shift, he pulled out a handgun and began firing, Dyer said.
About 30 employees witnessed the shooting, and there were a total of 62 people at work when the gunfire started, police said.
"We have a lot of work ahead of us. We have at least 30 witnesses that we need to interview," Dyer said.
Officers found Jones with a gunshot wound to the head and a 32-year-old woman bleeding from a wound to her lower back outside the business. She was in stable condition, Dyer said.
Three other people were found shot inside.
Police believe Jones' gunshot wound was self-inflicted.
The company was established in 2005, according to online business records. A call to the company went to a voicemail recording that said "due to an emergency we are closed for the day."
A woman who answered the phone at a listing for CEO Durbin Breckenridge and identified herself as his wife said she would pass a phone message to him.
News media and onlookers were kept several blocks from the plant, as police used yellow tape to block access. Dozens of officers swarmed the area.
Joe Martinez, 45, told the Fresno Bee that he was in the drive-through lane at McDonald's when he heard a loud pop that he first thought was a car backfire.
Then he looked to the north and saw a man on the ground with two people standing over him.
"It's the last thing you expect to see," Martinez said. "It's very upsetting."
Related
Before You Go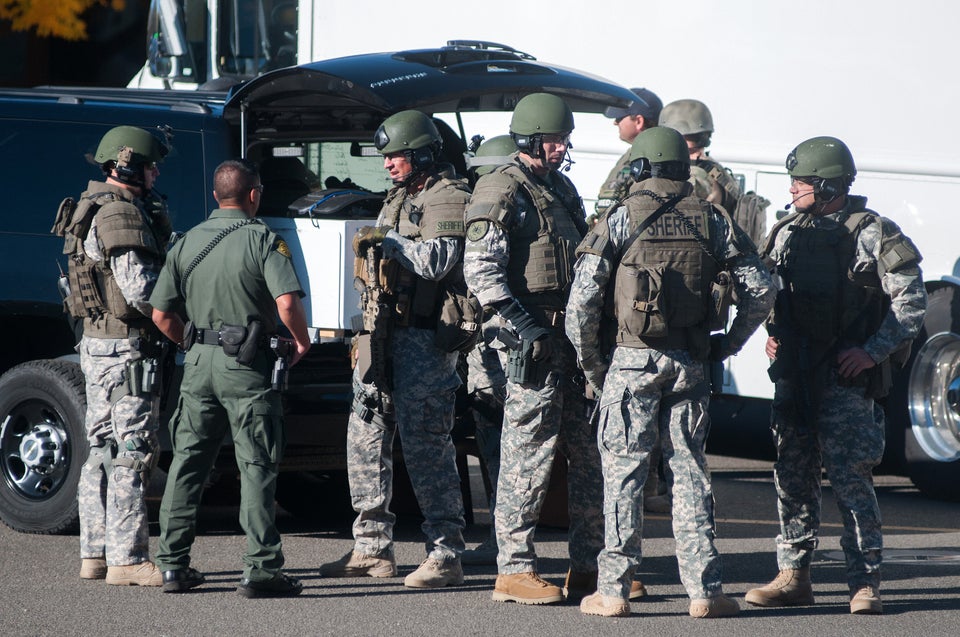 Shootings In America
Popular in the Community