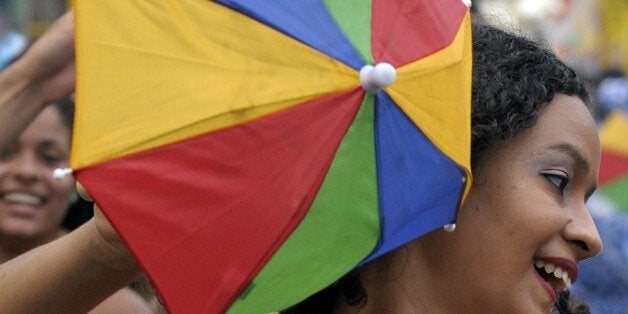 A surge of energy is pulsing across Brazil, building into a wave of celebration that crests today, the official last day of the annual Carnaval celebration. In Rio de Janeiro, the city is vibrating with the tchka-tchka beats of samba. In Salvador, Bahia, the region's African influence drives a deep-thumping rhythm. But up here in the northeastern state of Pernambuco, in the top right corner of the country, it's all about frevo.
Frevo is a bright dance so unique to this region that in 2012, it was added to the UNESCO list of intangible world heritage. The dance is bolstered by a rapid-fire, horn-blasted musical style of the same name. Both define Carnaval in Recife and Olinda, where the dance originated back in the early 1900s as a tool to pump up Carnaval partygoers. The word frevo means "to boil," and the way the dancers jump, it makes you think they're crabs trying not to boil in the pot. In his book Frevo, Capoeira e Passo, Valdemar de Oliveira writes, "Frevo doesn't invite you. It drags you. Its effervescent rhythm is something magnetic, against which it is difficult to resist."
Up here this morning, frevo dancers across the capital city of Recife and its suburb Olinda are pulling on skirts and tops in beach ball-like stripes. They're stretching their hamstrings and squatting to loosen their knees. Right before they walk out their doors, they grab the most important accessory: a mini umbrella in primary colors — the symbol of the Pernambucan Carnaval celebration.
Watching the frevo dance is sure to make you feel out of shape. It's a spinning dance of squats and leaps, with the umbrella swinging around for momentum and flare. The other critical accessory of the frevo dance is a big, bright smile. This is happy dancing, Recife style. Recife native Maria de Lourdes, 17, is hired to perform the dance at private parties, and even at the airport. Backed by a brass band inside the Recife terminal, she says she doesn't mind dancing in the airport rather than in the streets. "Frevo is the kind of dance that is thrilling no matter where you are," she says.
Up and down the streets of Recife today, you'll find scenes similar to the video below. Scenes of jumps, bounces, spinning umbrellas and brilliant smiles, and enjoyment of the century-old rhythms.
Related
Before You Go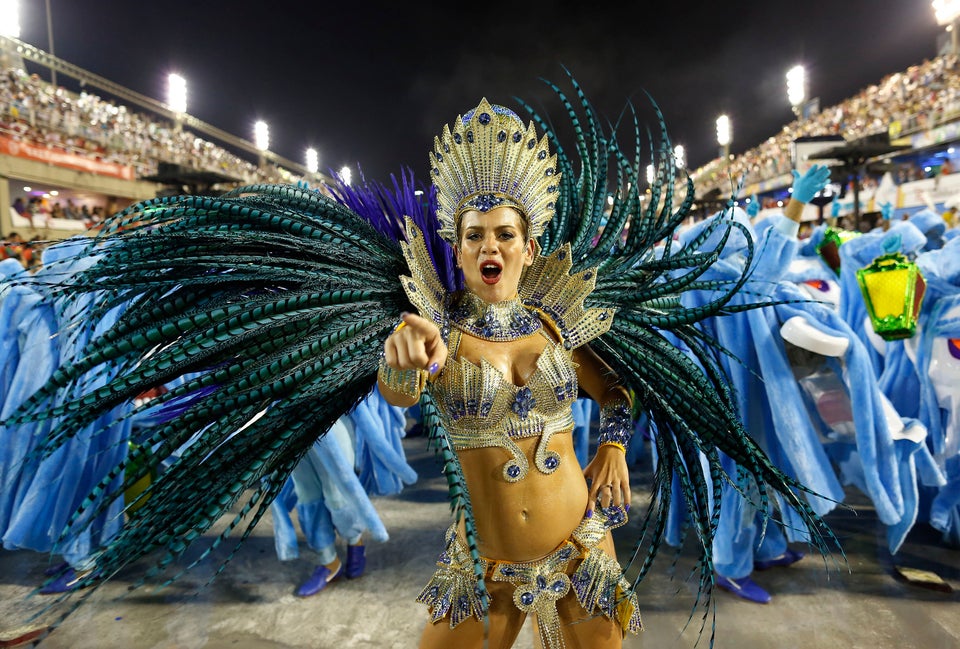 Carnival 2015
Popular in the Community