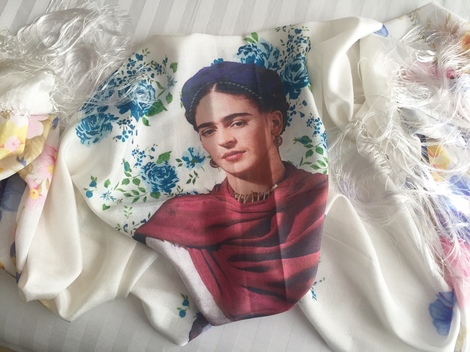 Hola! I Hope Everyone Had a Safe Halloween!
On another note, do you ever find yourself having a hard time finding what to wear or just simply putting an outfit together? I think we've all been there, I know I have many times. When my mind goes blank, I simply go into my closet for inspiration. I tend to look at my jewelry, scarves or purses. My Frida Kahlo scarf was my inspiration for this outfit; she's my muse. I love all the colors and details on it; it's light and perfect for fall. A scarf goes a long way; it can either make or complete your whole outfit, in this case it made my outfit.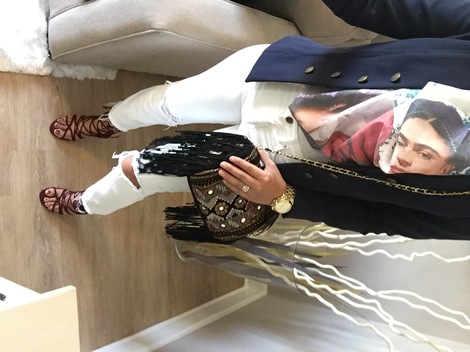 I've been waiting for the days to get a little colder to pull out my blazers. I have a handful of "go-to" blazers that I'm waiting to wear. They are great statement piece; if I have no idea what to wear and don't want to dress up or down, I put on a blazer with jeans and call it a day. This gives you a perfect blend, and you can either pair it with loafers, sneakers or a sexy heel like I did here.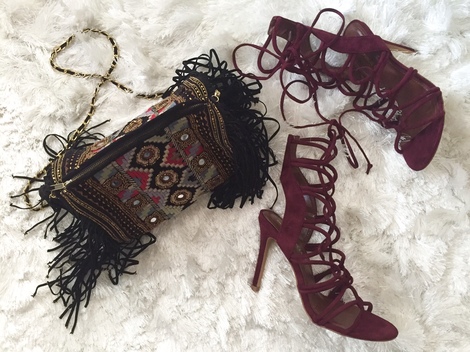 Don't be afraid to experiment; don't worry about matching, that doesn't exist anymore. It's ok to mix patterns, prints, and over accessorize. And remember besides Pinterest, fashion magazines, fashion blogs, YOUR closet can be your very own inspiration. Choose one statement piece and create your outfit from there. Outfit Details Below: Enjoy!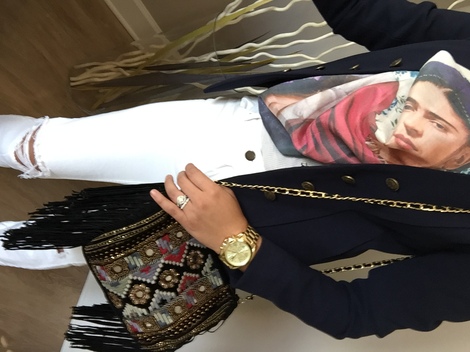 Frida Scarf- Gift from Mexico
White ripped jeans- H&M (current)
White long sleeve shirt- Target (current)
Burgundy heels- Lolashoetique (current-online)
Gold Watch- Michael Kors (older)
Fringe embroidered bag- ZARA (current-online)