Frida Kahlo is having a moment. Equal parts art-world underdog, feminist icon and object of kitsch, Kahlo's legacy seems as miraculous as her too-short life.
Having lived in pain, barely surviving a bus accident at age 17 that left her unable to carry a pregnancy to term, Kahlo died -- according to her best-known biographer, almost certainly by suicide -- 61 years ago to the day at age 47. A passionate woman, colorful metaphorically and not, she was known as much for her famous marriage to painter Diego Rivera as for the affairs she conducted outside of it.
But much of the vibrant work she left behind, even in light of her recent popularity, is difficult to come by. Outside of a computer screen, a postcard or a novelty tee, that is.
Museums are trying to keep up with her fans. Several recent and upcoming exhibitions boast Kahlo's name -- usually alongside Rivera's -- but to provide more substance often rely on letters, sketches and other artifacts. The New York Botanical Garden even recreated her garden, in addition to displaying a small handful of paintings.
"Look How Many Works By Frida Kahlo We Were Able To Get" could be the title of most Kahlo-inspired exhibitions, one art dealer remarked to Artnet. As for private collectors, only about 60 works have made it to the auction block in the past two decades, according to an Artnet investigation.
With all our love for Frida Kahlo, why does her work seem so elusive?
Most importantly, Kahlo was not a prolific artist, explained Axel Stein, Sotheby's head of Latin American art. Due to her long list of health problems, "she had a lot of time on her bed," Stein told The Huffington Post. "That's why [many works appear in] small format. She had a whole stretcher built specially so she could paint on her bed." Kahlo was very particular, only completing around 130 paintings and an additional hundred or so drawings. (Biographer Hayden Herrera estimates 200 total works and Stein gave a range from 200 to 250.)
Compounding the issue of volume -- particularly for private collectors -- is the fact that Mexican patrimony laws prohibit much of her work from leaving that nation. Estimates are difficult to assess, but Stein ventured a guess that about 75 percent of Kahlo's work resides in Mexico.
"Whatever she painted in Mexico, usually stayed in Mexico," Stein said. As a distinguished historical figure, Kahlo's works are designated "artistic monuments" by Mexico's National Institution of Fine Arts (INBA), and held in private collections. They may only be exported from the country temporarily, and cultural non-profits -- including most U.S. museums -- must request permission from the INBA to allow specific works to travel internationally. (Other for-profits must also post a bond to ensure safe return.) Despite how intimidating that all may seem, chief curator Bonnie Clearwater of the NSU Museum of Art in Fort Lauderdale, which put on a recent Kahlo exhibit, says the process was relatively painless.
The other portion of her body of work -- those paintings completed outside of Mexico and exported before the law went into effect -- can move about without so much bureaucracy. And Kahlo did paint when she visited the U.S. several times with Rivera, spending time in Detroit, Chicago and parts of California, as well as when she traveled for certain medical procedures.
Although they don't number many, private collectors the world over have come to own original Kahlo works. But it's not always easy getting them to museums for the public. Of the two largest Kahlo collections -- that of Jacques and Natasha Gelman, with 11, and Dolores Olmedo, with 25 -- only the Gelmans' paintings are available for nearly full-time lending. The Vergel Foundation, established after Natasha's death in 2002, has booked shows in Sao Paulo, Brasilia, Sydney, Madrid, Vancouver, Poznan and Milan until 2018. The Dolores Olmedo Museum, which houses Olmedo's collection in Mexico City, also lends paintings for exhibition, but is chiefly interested in keeping its works on its own walls, Vergel Foundation President Robert Littman told HuffPost.
"It's hard to organize a Frida Kahlo show without the Gelman pictures and the Olmedo pictures, because those are the principal lenders," Littman explained.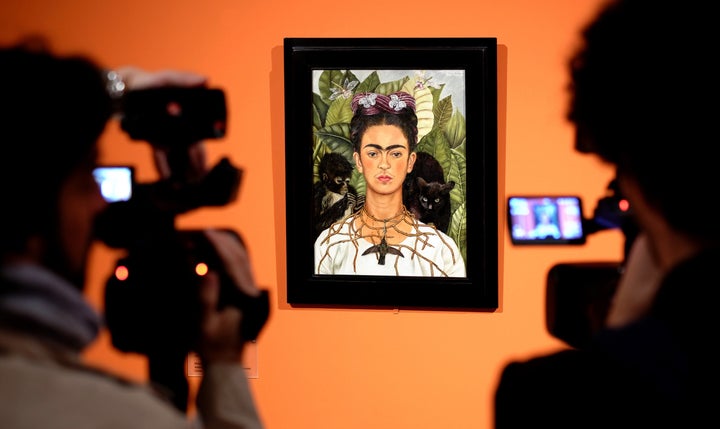 Other collectors may not be so generous. Madonna, for instance, repeatedly rejected requests to lend a Kahlo to the DIA for its recent exhibition. Littman noted another collector, in Argentina, who also steadfastly refuses to share his paintings. Others may be convinced, with some wishing to remain anonymous.
But if auction houses are any indicator, people want to see a lot more Frida Kahlo. Stein told HuffPost about a particular piece, "La venadita," depicting Kahlo's head atop the body of a small deer running through the woods with arrows piercing its body. In 1985, the work carried an estimated value of $175,000 to $200,000.
"The other day someone called the office and asked about that painting, if I knew where it was," Stein said. "Because he was happy to pay $7 million."
If that buyer succeeds, it would be a new record purchase for a Kahlo painting, the previous having been set with her self-portrait "Roots" in 2006 for $5.6 million.
"It's astonishing," Clearwater noted, "to see how her work continues to grow in popularity and how viewers truly connect with the paintings."
Clarification: This article has been edited to clarify that Kahlo's health did not prevent her from becoming pregnant, but did prevent her from having children.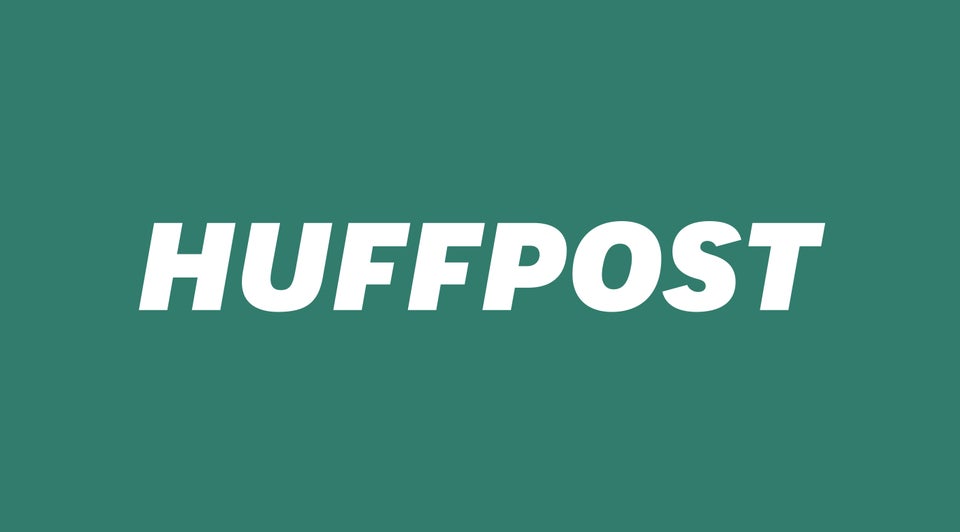 20 Most Confusing Performance Art Pieces Of All Time
Popular in the Community