At Misha Nonoo's spring 2013 show, Marcos Diaz fashioned a Kahlo-esque look with an unexpected loose bun at the back of the head. He applied Davines for Wizards No. 14 Sea Salt Primer to achieve a gritty, yet workable texture. Extra fabric left at the end of weaving through the braid was then used to tie into a feminine bow topper. Mauricio Alpizar's presentation was like being transported back in time to a 1920s garden party. With designs that mimicked the prints and movements of insect wings, the models' French braids and tousled crowns were a humble nod to the raven-haired beauty and Alpizar's Latin American roots.
However, we'd be remiss not to acknowledge seeing this first at Mara Hoffman's Mexican goddess-inspired spring 2012 show, where stylists DJ Riggs and Nick Irwin teamed up to create a braided tribal topknot. Even short-haired gals can get in on this look by brushing their strands into a high, tight ponytail and twisting it into a bun at the middle of the head. To keep it in place, spritz with TIGI Catwalk Session Series Transforming Dry Shampoo. Then take matching hair extensions, crimp them and braid bright fabrics throughout. Add the exaggerated, twisted topknot to your natural hair and secure with bobby pins.
Click through the slideshow below to see how Frida Kahlo's braided hairstyle made a comeback on the runways, and tell us in the comments section which look is your favorite.
See all of our New York Fashion Week coverage here.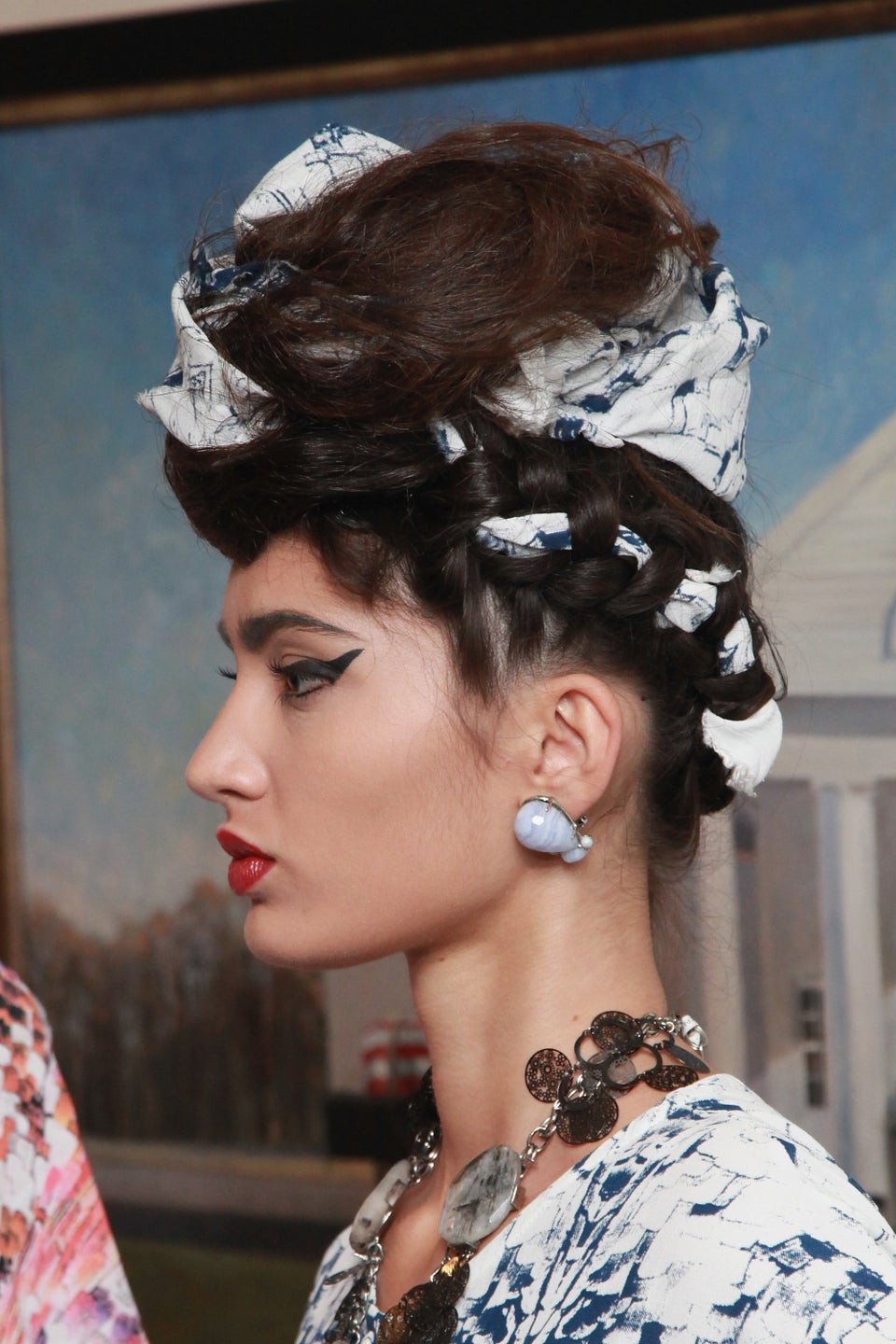 Fabric Woven Braids: Tress Trend
Popular in the Community