It's not hard to fall in love with Frida Kahlo. Her unflappable courage, searing artistic vision, torrential passion and iconic sense of style. But Kahlo is more than just a fashion icon, she's a true visionary, and for many, nothing less than a lifesaving force. 
Enter Sissy Biscuit, a comedy writer and cartoonist in the Philadelphia area. Biscuit -- yes, it's a pen name -- recently expressed her love for the surrealist badass in a lengthy, cursive-laden cartoon complete with fun facts and charming illustrations. Any Frida lover may want to print this one out. 
Biscuit's obsession with the Surrealist artist, as she explained in an email to The Huffington post, extends beyond an aesthetic appreciation. "I didn't mention this in the cartoon, but when I was 14 years old I had a near-death experience with severe Lyme disease that left me bedridden for three months," she explained. "I was a painter and art lover before my illness struck, and I had a lot of art history books lying around, one of which had some of Frida's works."
"To say I fell in love with her would be an understatement," she added. "She was so bold and honest about her situation. She was saying things that I wished the people around me would say. Yes, death might be near. Yes, life is brutal and strange and sometimes unfair. And yes, we should laugh at it. We should revel in it. Most comedic writers have other comedians as inspiration, I have Frida Kahlo. I guess I'm a weirdo like that. She would have approved."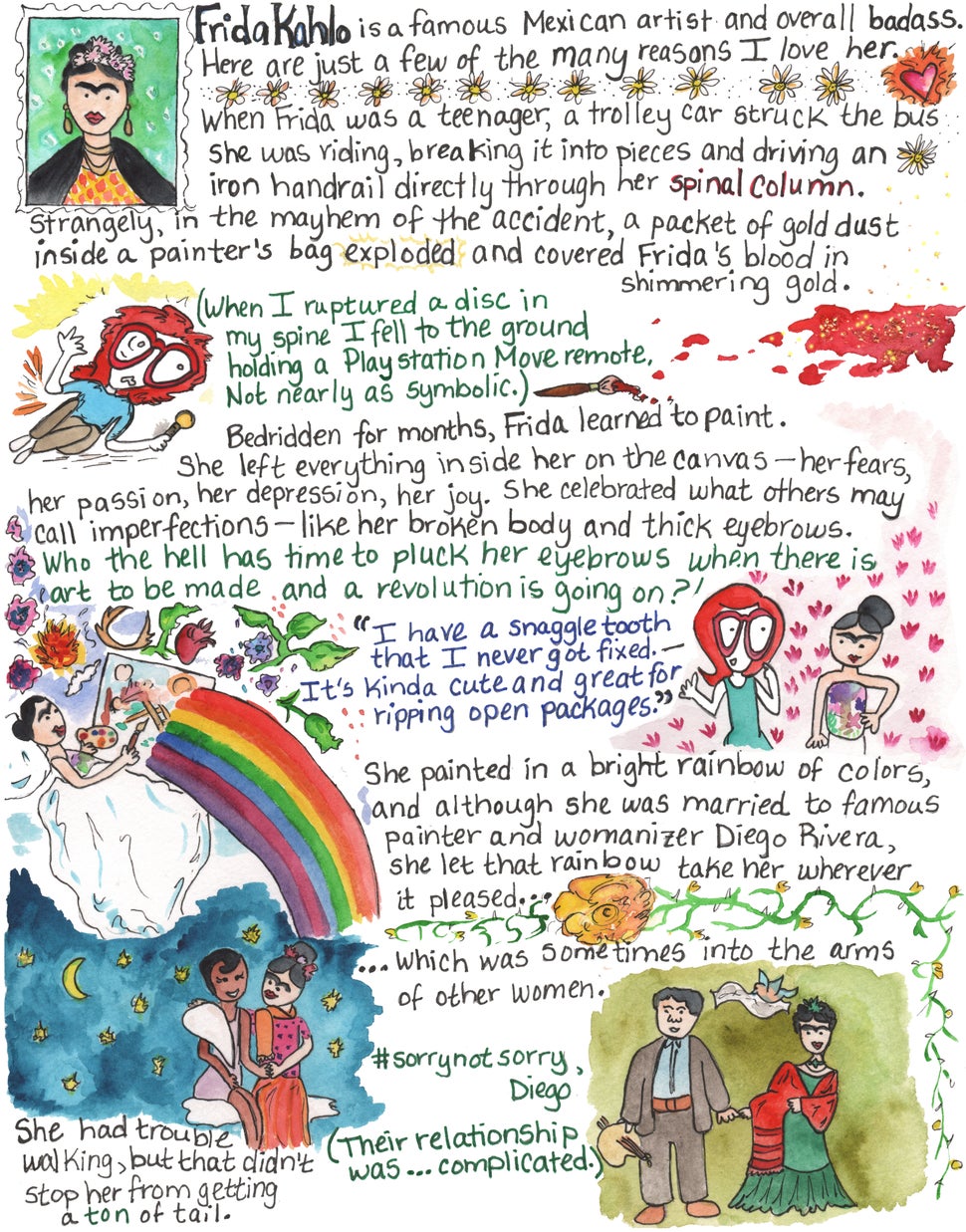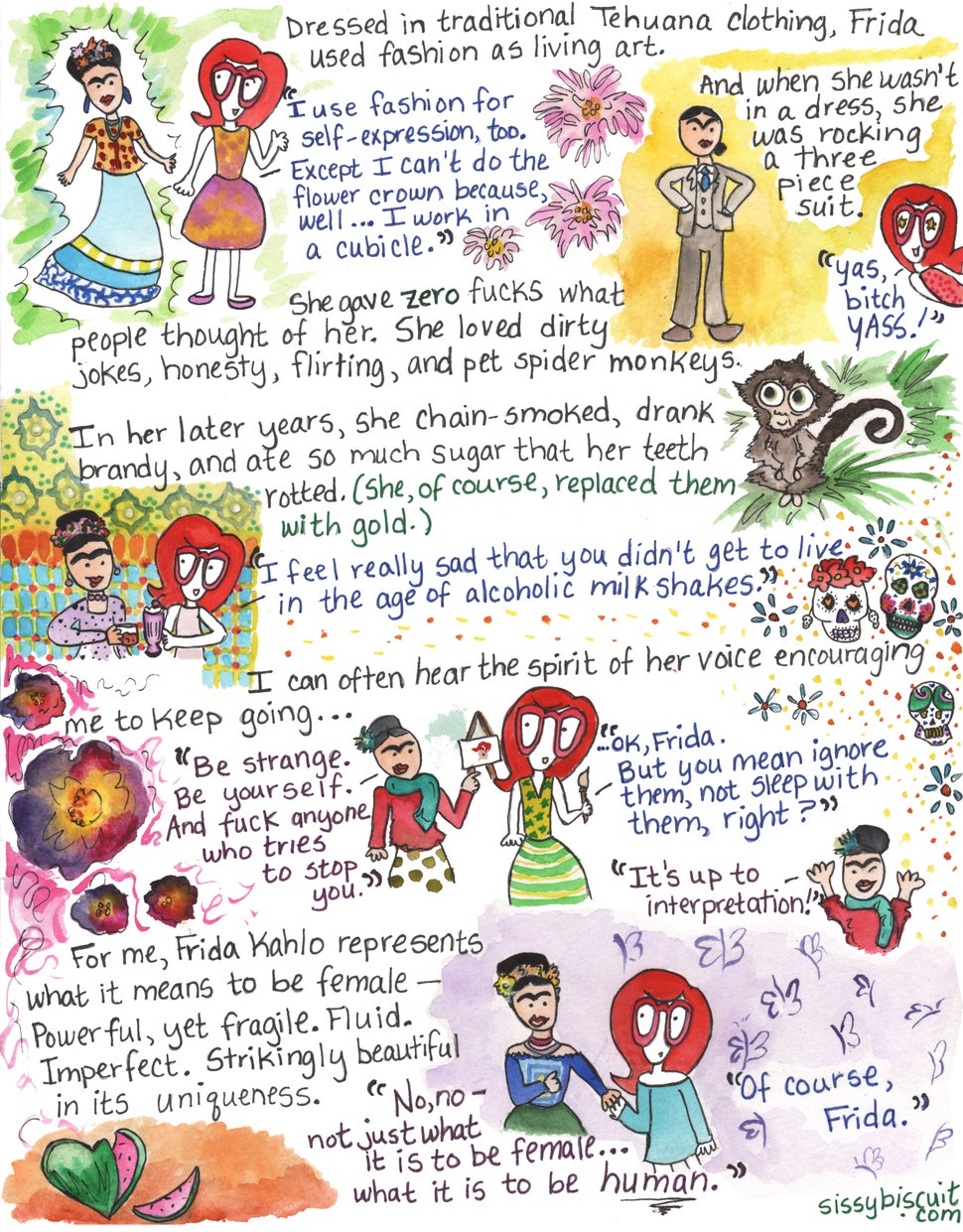 PHOTO GALLERY
Frida and Diego
Calling all HuffPost superfans!
Sign up for membership to become a founding member and help shape HuffPost's next chapter