We've always fantasized about stumbling upon a trunk in our grandmother's attic, tucked away under years of dust and forgotten memories. After huffing and puffing our way inside the rusted treasure chest we find a mecca of yesteryear's sartorial souvenirs: dresses, jewels and gorgeous washed out photographs. In this fantasy, our grandmother is Frida Kahlo. And now our dreams are about to come true.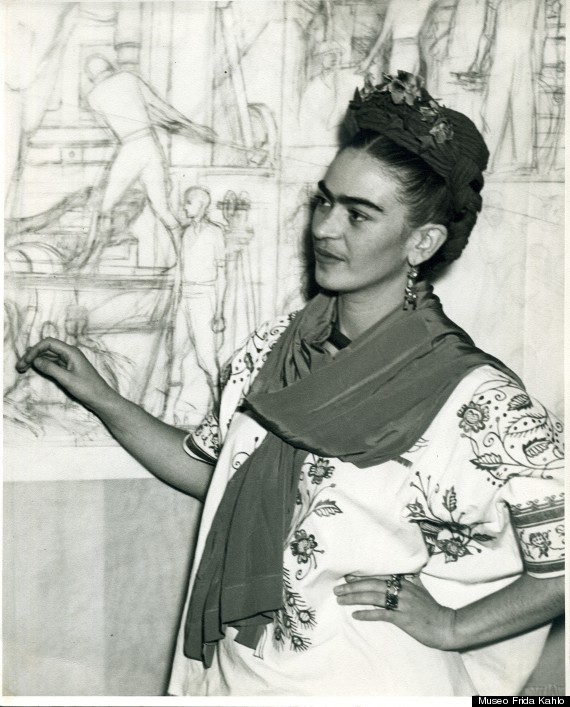 Museo Frida Kahlo is teaming up with Vogue Mexico for "Appearances Can be Deceiving: The Dresses of Frida Kahlo," an exhibition focusing on the inspiring fashion of the Surrealist self-portraitist. A few years ago, the trunks and closet of the Blue House were unlocked, revealing over 300 pieces from Kahlo's wardrobe including shawls, corsets, blouses, ribbons...and more shawls. See the results of this incredible collection in the slideshow below.
Kahlo's vibrant aesthetic, recognizable in sensuous fabrics, iconic twisted braids and strong brows, depicts the artist's colorful interpretation of herself. Although her personal life was plagued with tragedy, from her physical paralysis to infertility, Kahlo used her garments to express what her body could not.
The exhibition focuses around the themes of "disability" and "ethnicity," and the ways Kahlo used fashion as a language to address these issues. It will also examine the influence Kahlo continues to have on fashion designers and fashionistas to this day, from Alexander McQueen to Gwen Stefani.
'Appearances Can be Deceiving: The Dresses of Frida Kahlo" will show at Museo Frida Kahlo in Mexico City from November 22, 2012 to November 22, 2013.
See items from Kahlo's collection and photographs of her stunning signature looks below.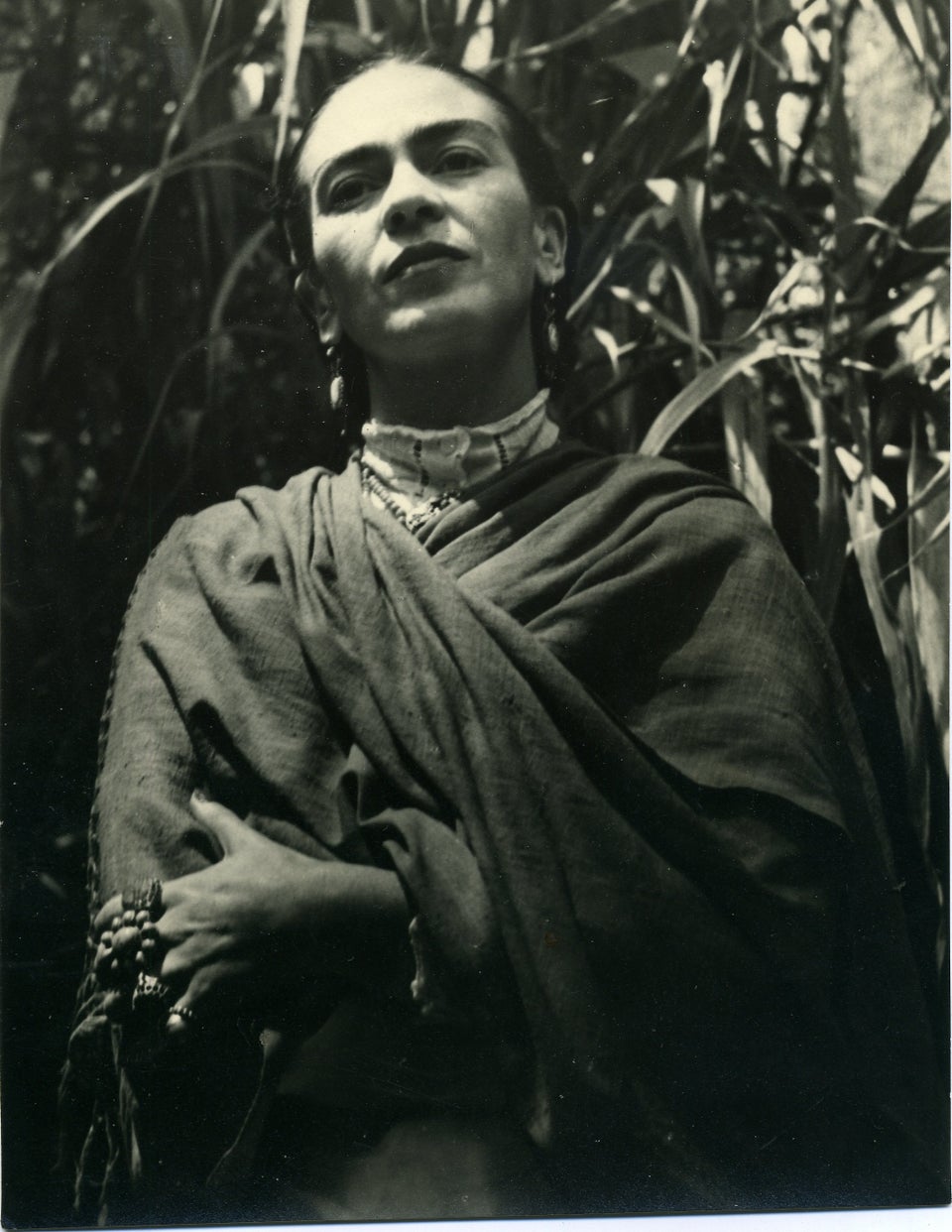 Frida Kahlo
Related
Popular in the Community