"I don't know how to write love letters," Frida Kahlo wrote in 1946. "But I wanted to tell you that my whole being opened for you. Since I fell in love with you everything is transformed and is full of beauty... love is like an aroma, like a current, like rain."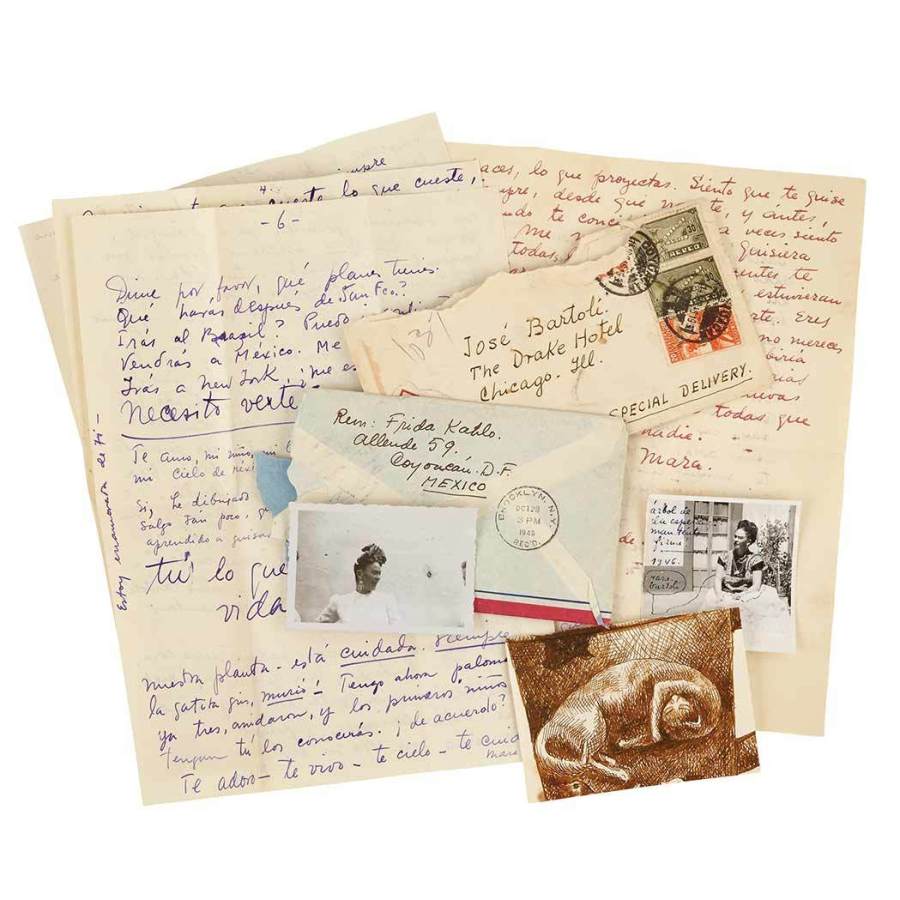 The renowned Mexican artist wasn't pining for her then husband, Diego Rivera. The love letter was intended for Jose Bartoli, a Catalan artist and political refugee who moved to New York after escaping the horrors of the Spanish Civil War. She and Bartoli met there while Kahlo was recovering from spinal surgery -- a procedure aimed at treating injuries she sustained in a tram accident when she was 18 years old. When Kahlo returned to Mexico, leaving Bartoli behind, the two embarked upon a secret, long distance romance, exchanging letters over a period of several years that touched on Kahlo's paintings, health and relationship with Rivera.
Twenty five of these love letters, written between August of 1946 and November of 1949, are headed to auction on April 15 at Doyle New York. Including over 100 pages of correspondence, the letters were originally saved by Bartoli until his death in 1995, and were subsequently passed down in his family. Today, they are expected to fetch up to $120,000.
"Do not deny me other desires that form the whole of what I feel for you and that can only be called love." -Frida Kahlo to Jose Bartoli
Despite living in separate cities and seeing each other only on rare occasions, the two artists continued a cross-country relationship for three years, exchanging sincere admissions of love, cloaked in deeply sensual and poetic writings. In one intimate letter, Kahlo confessed to Bartoli that her double self-portrait "Tree of Hope," an image that depicts an outstretched Frida post-surgery next to a seated version of herself staring defiantly at the viewer, was written soon after their meeting. Within the painting is an inscription of the first line of a song she and Bartoli enjoyed: "Tree of Hope Keep Firm." She continued to refer to Bartoli as her tree of hope throughout several exchanges.
"Bartoli -- last night I felt as if many wings caressed me all over, as if your finger tips had mouths that kissed my skin," Kahlo wrote on August 29, 1946. "The atoms of my body are yours and they vibrate together so that we love each other. I want to live and be strong in order to love you with all the tenderness that you deserve, to give you everything that is good in me, so that you will not feel alone."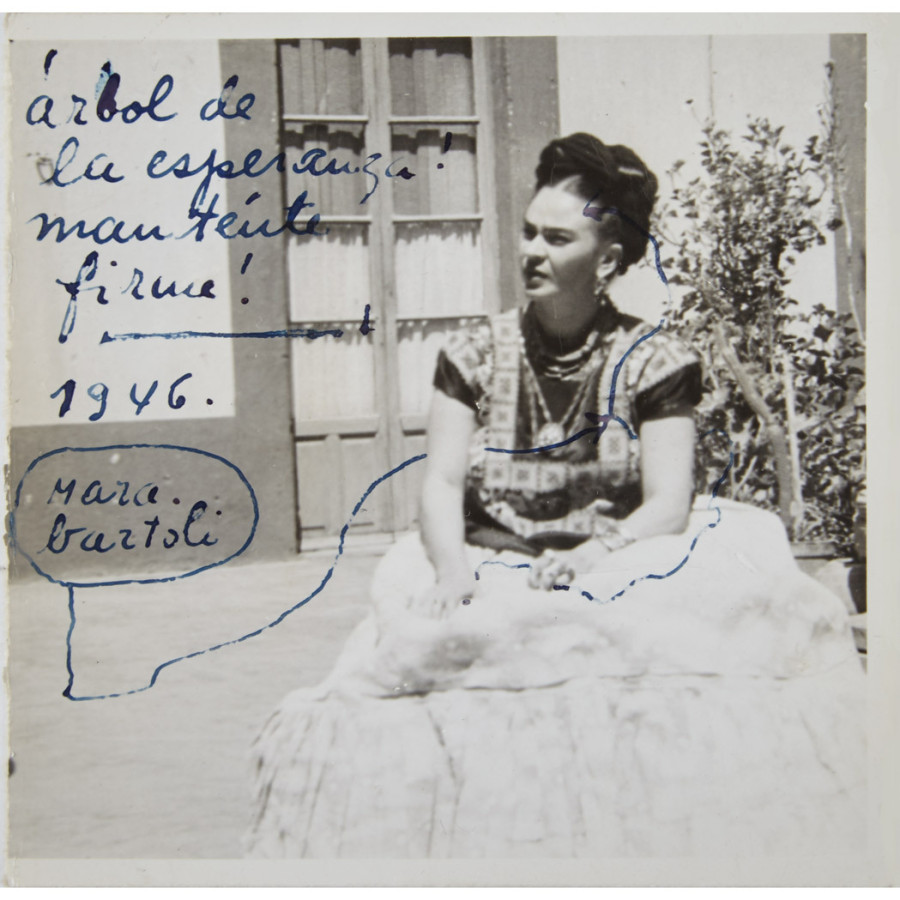 As Kahlo biographer Hayden Herrera points out in an essay for Doyle New York, Kahlo signed her letters to Bartoli "Mara," likely a shortened version of the nickname "Maravillosa." Bartoli would in turn address her in his writing as Sonja, an attempt at evading Rivera's penchant for jealousy. Kahlo is rumored to have had affairs with Isamu Noguchi and Josephine Baker, but while Rivera turned a blind eye to her dalliances with women, he remained fervently envious of her relationships with men.
"The Frida Kahlo archive is remarkably important," Rare Books Department Director Peter Costanzo explained in a statement to HuffPost. "Her letters to José Bartoli are entirely fresh and unpublished. They provide new information about one of the most important artists of the 20th century. It is an honor and a privilege to present this precious archive to the public. Its contents will surely further scholarship on Frida Kahlo and her works."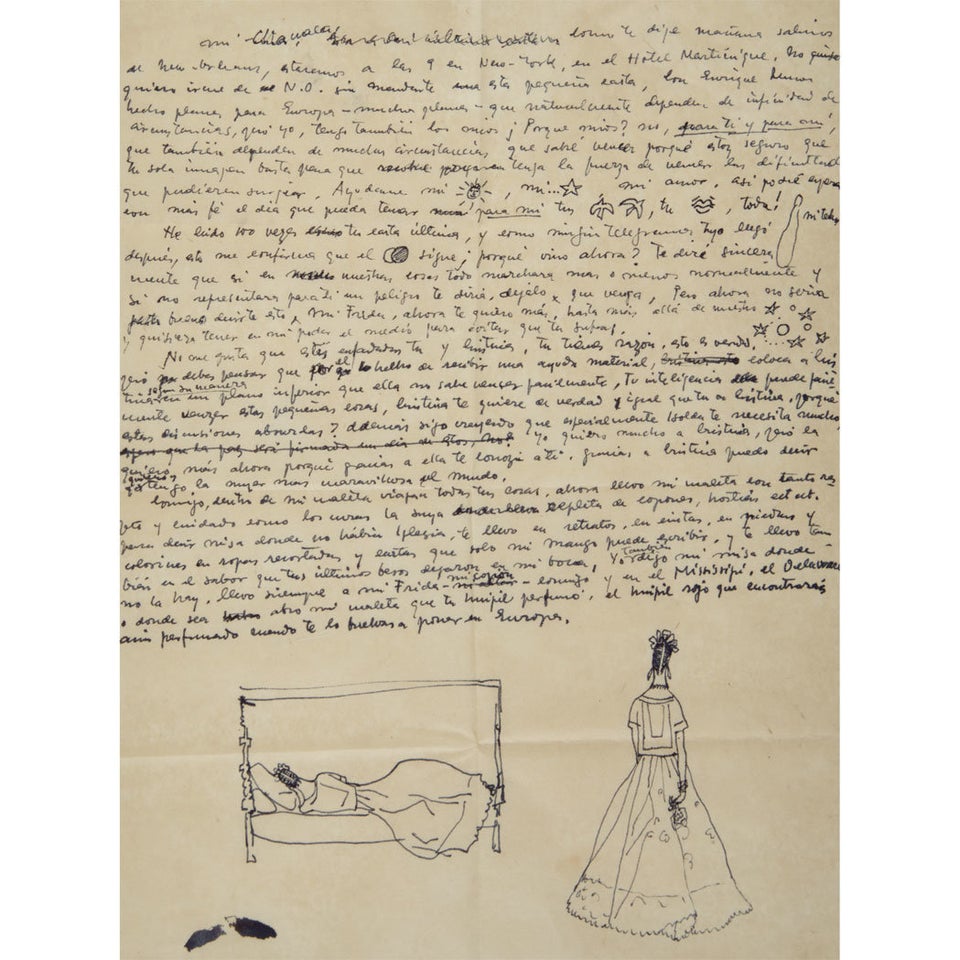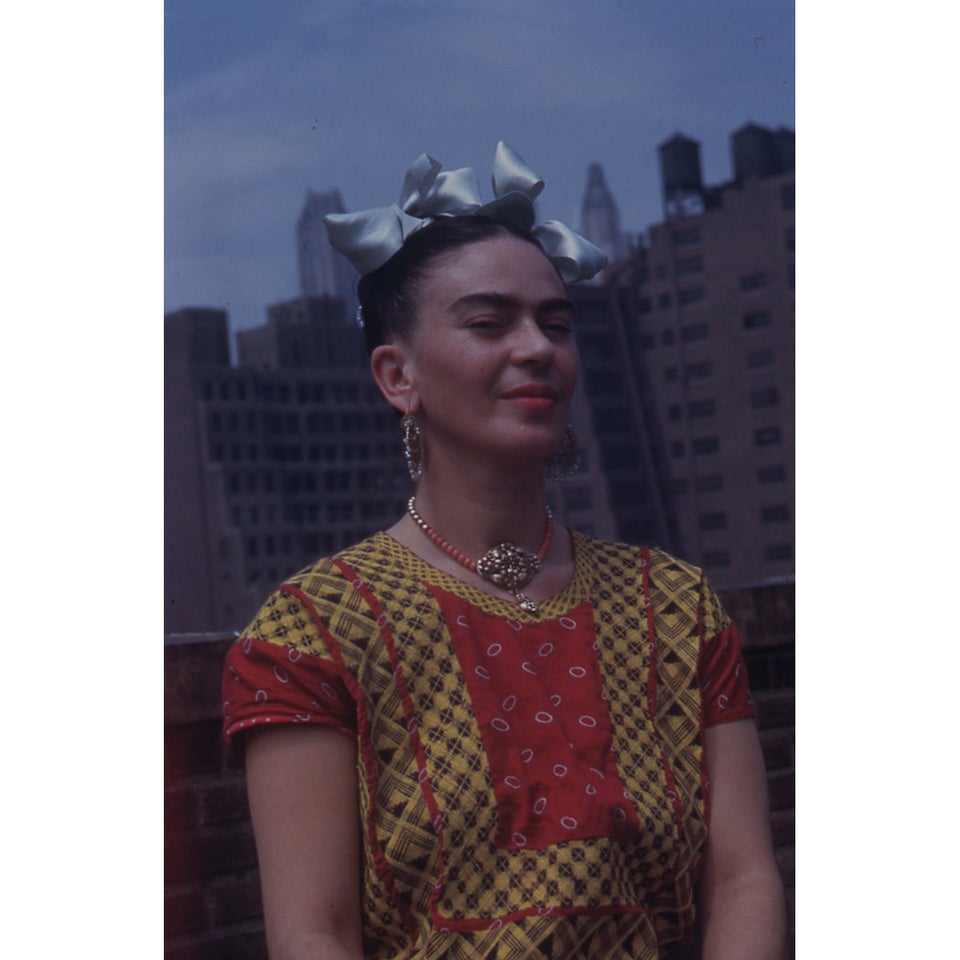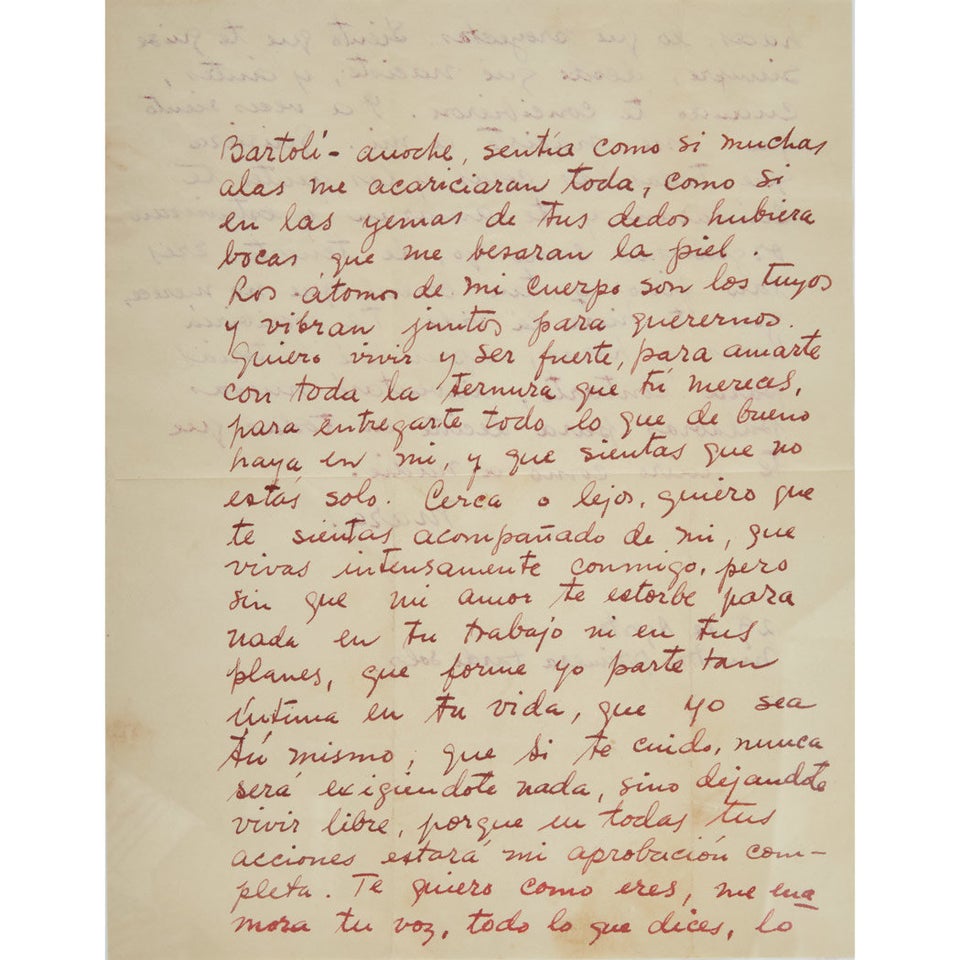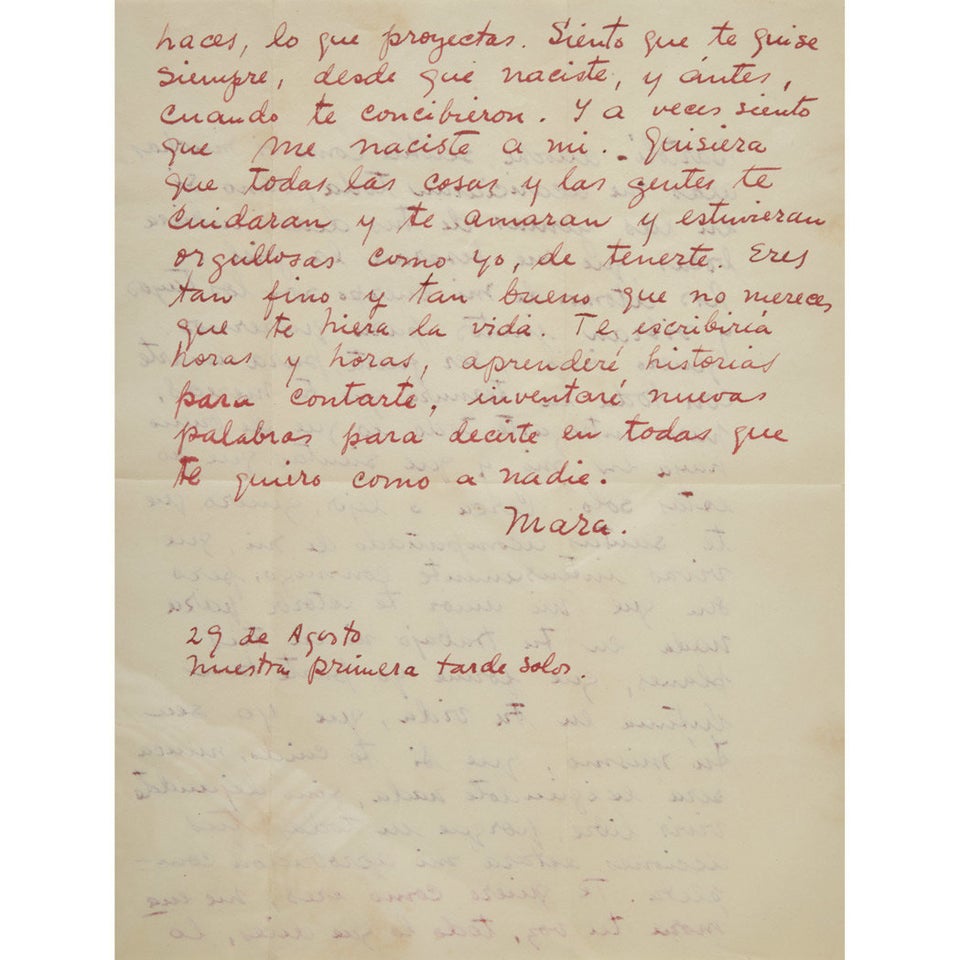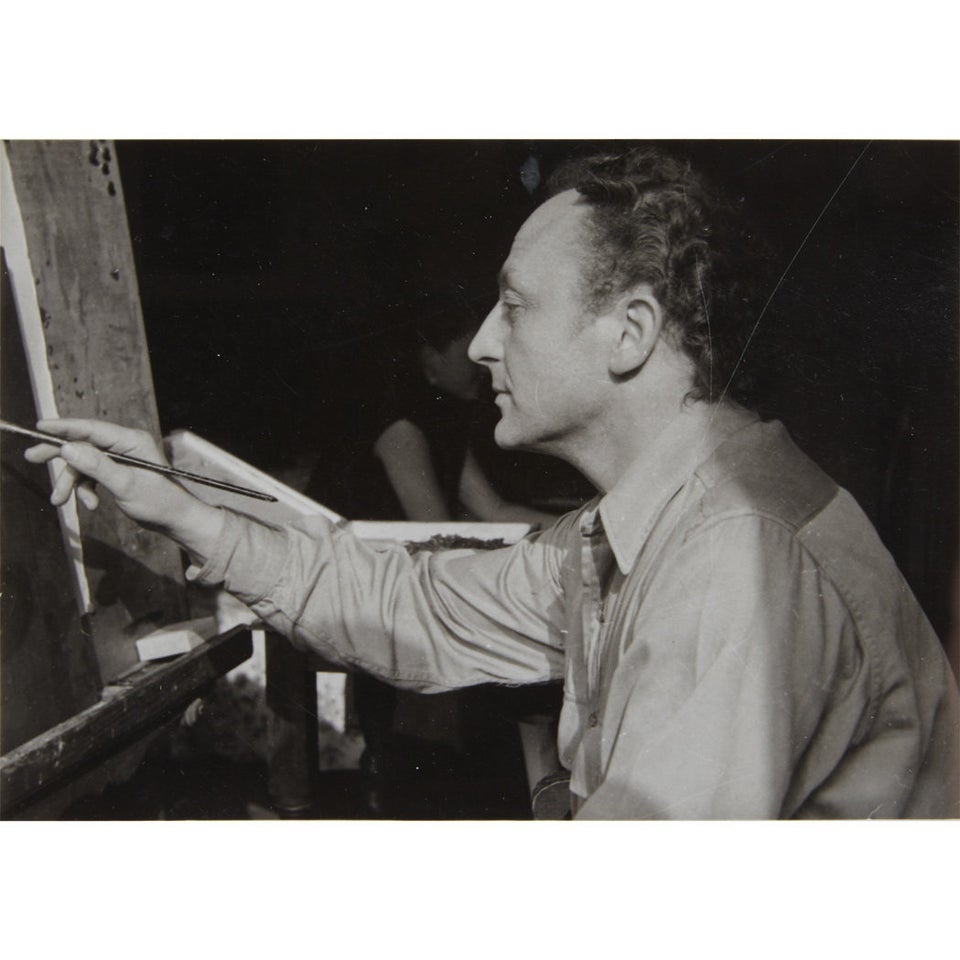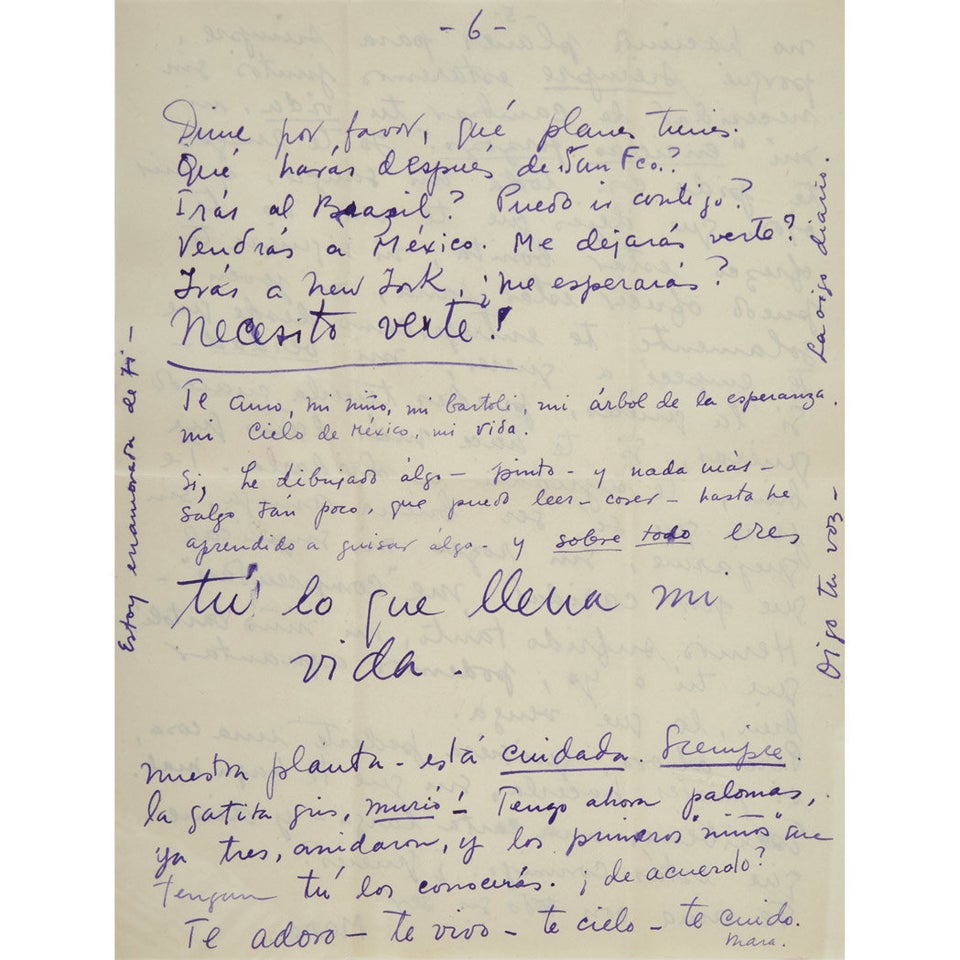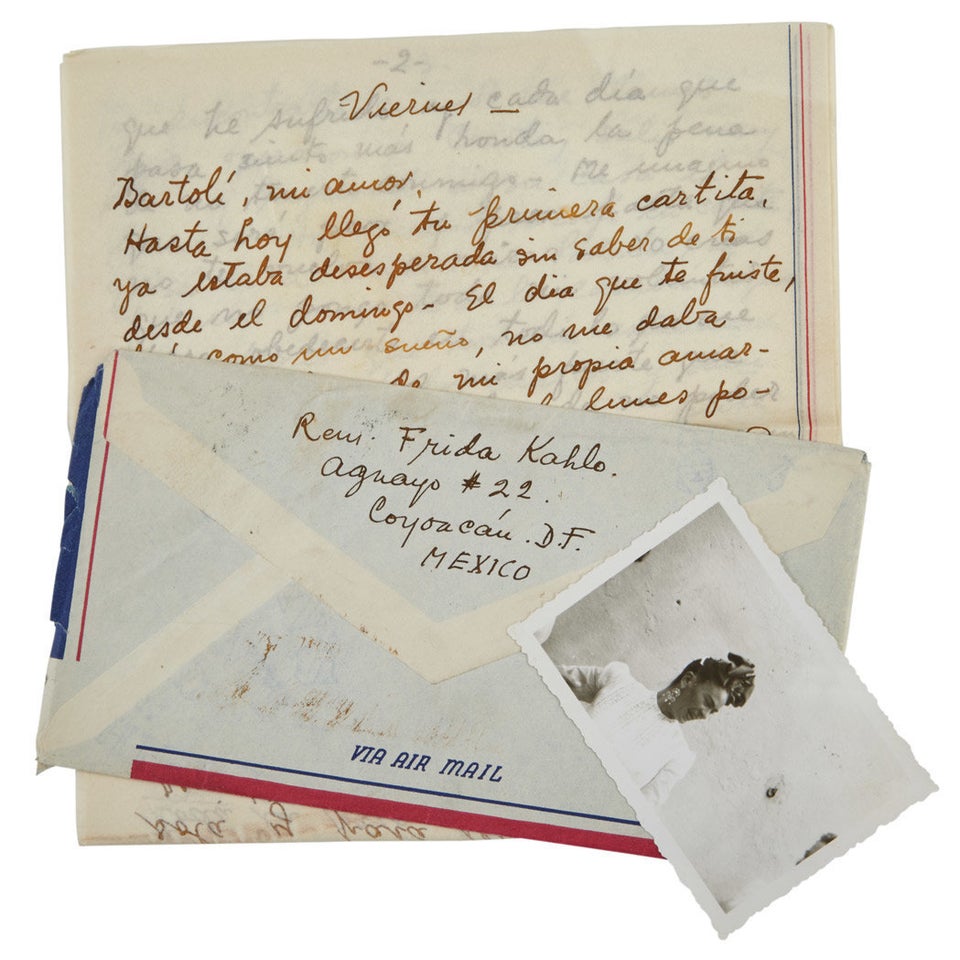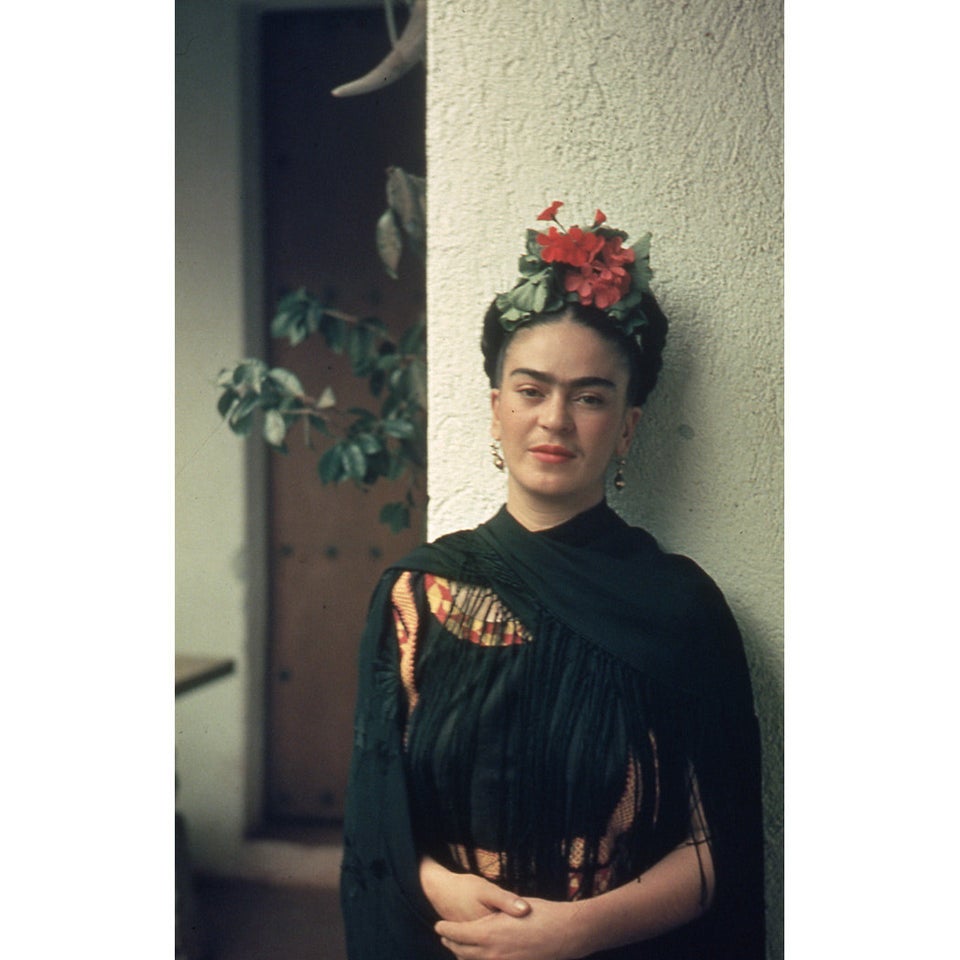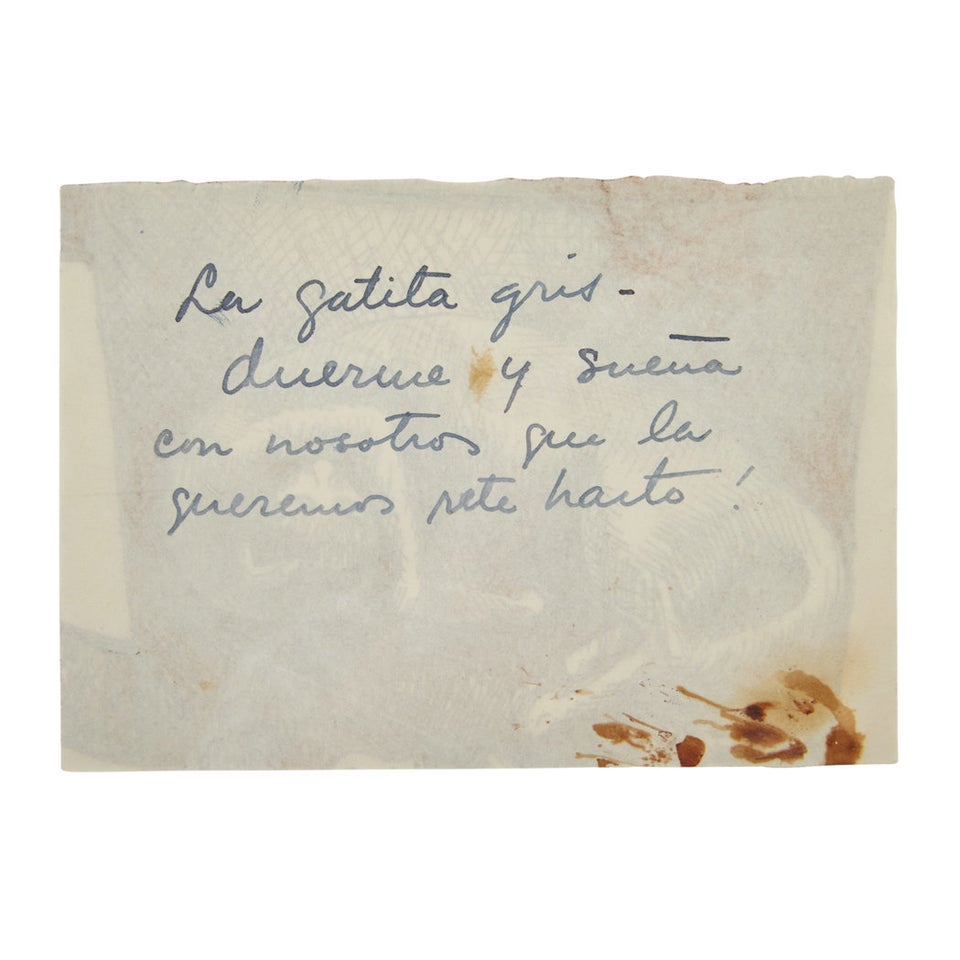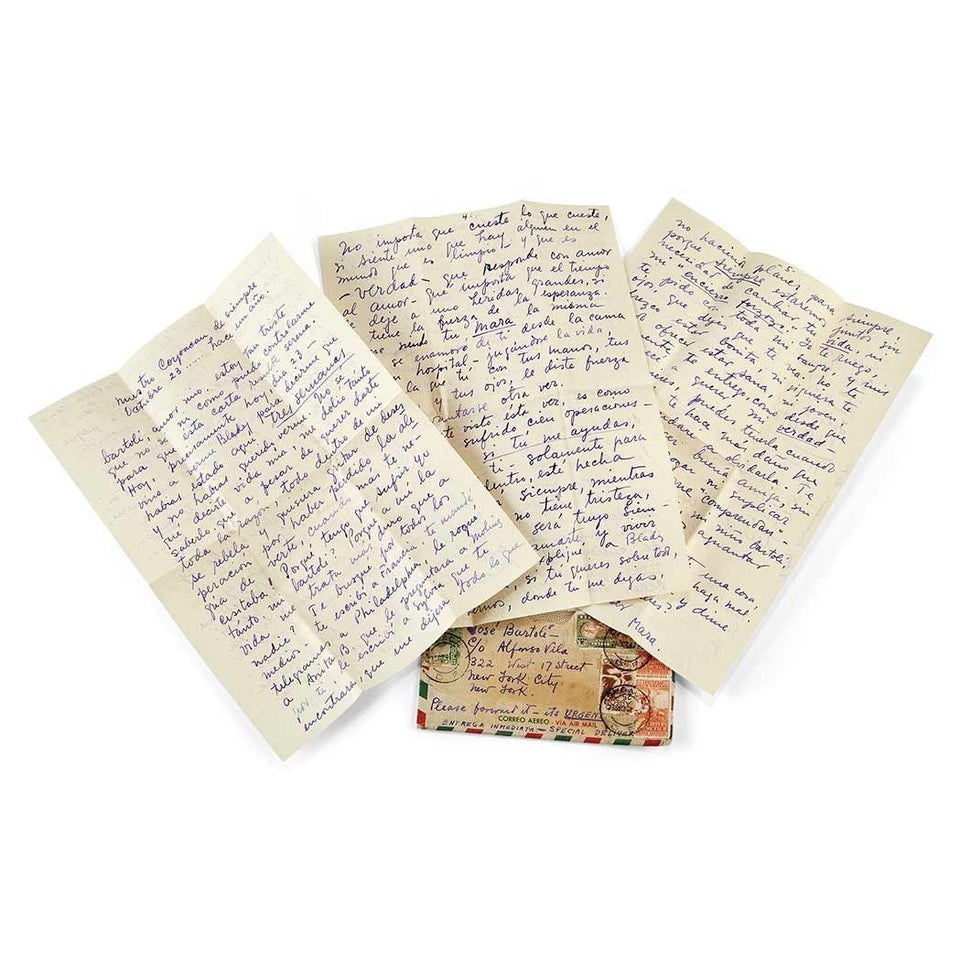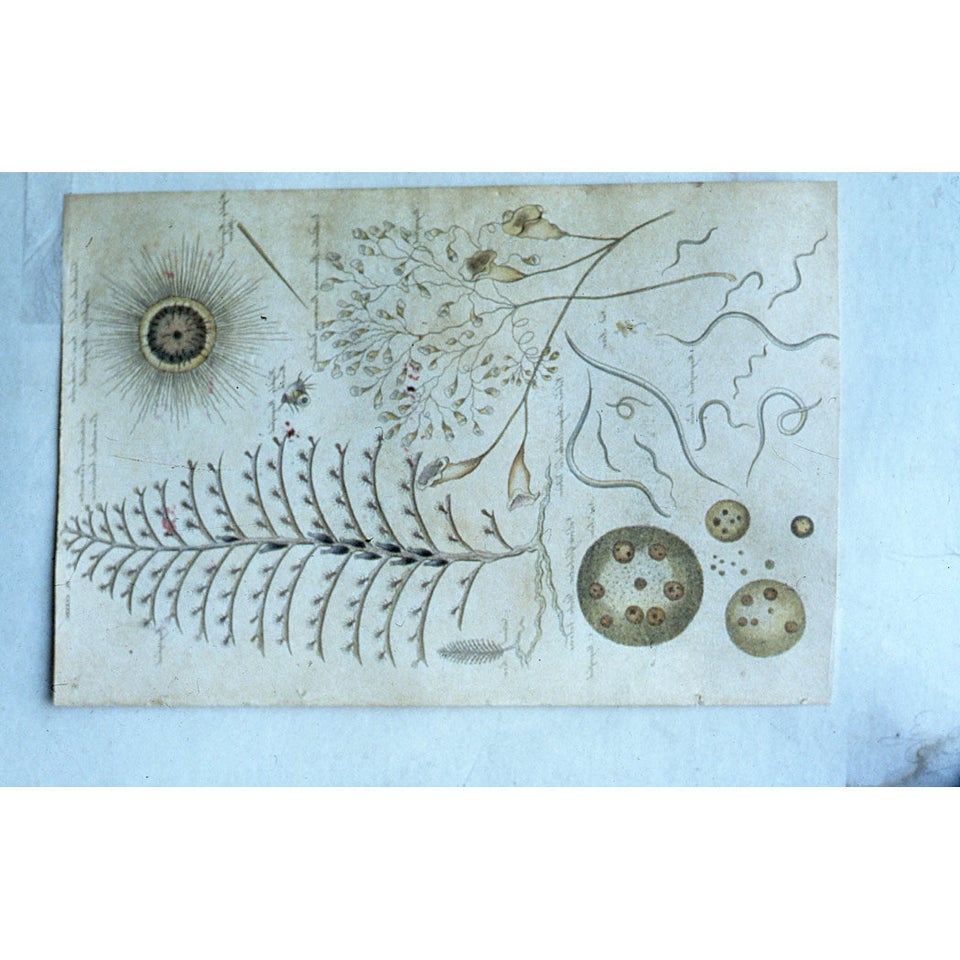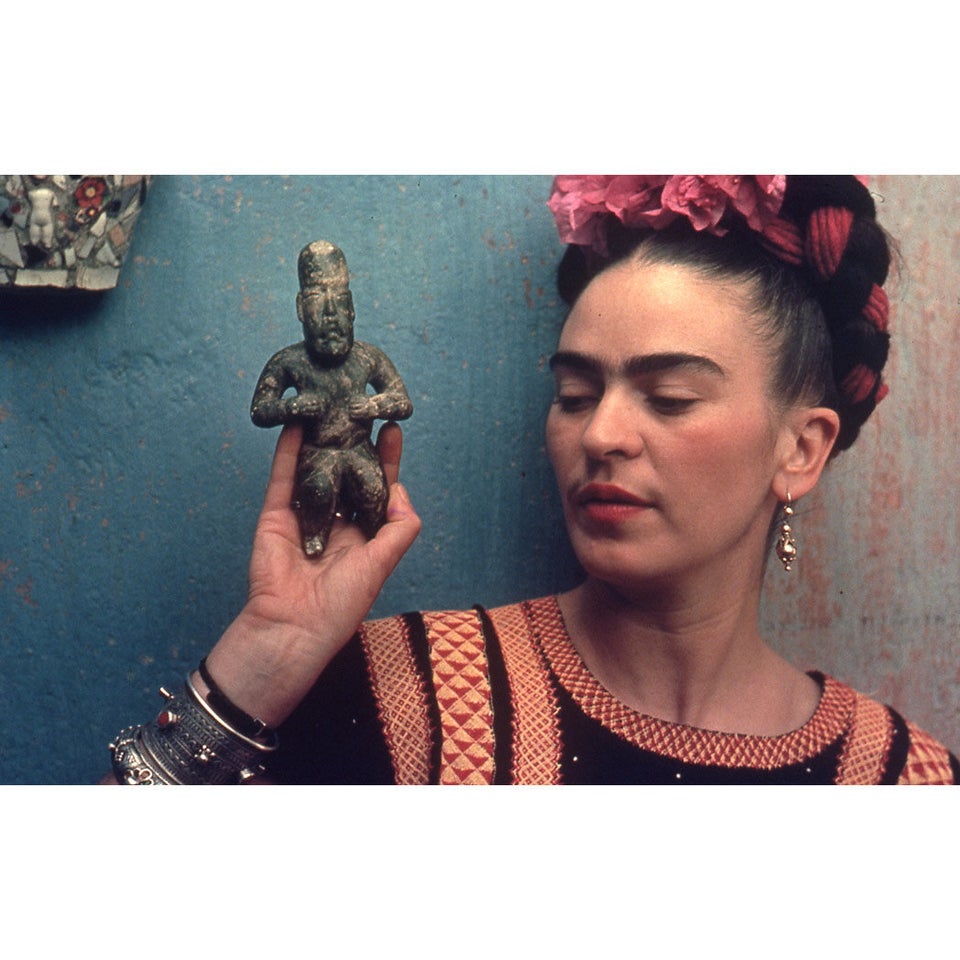 Related
Before You Go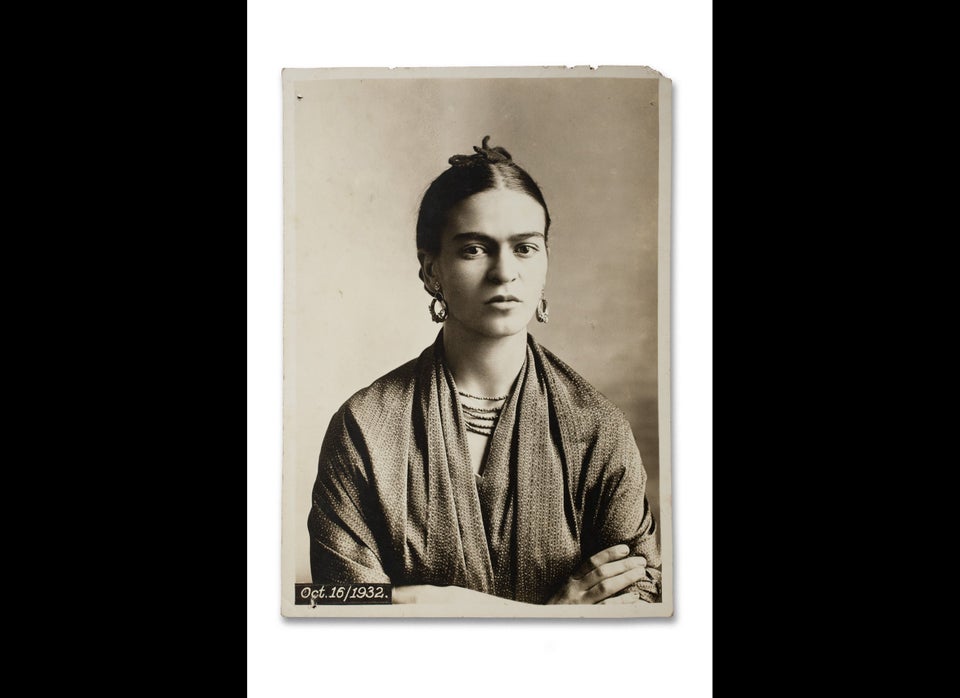 Frida Kahlo: Her Photos
Popular in the Community