Her paintings blend tales of personal torment with surreal visions mined from the the wild subconscious. Somewhere between self-portraits and visual mythologies, Frida Kahlo's artworks depict a subject with an ever-shifting identity. Slipping from a jungle queen to a nursing infant, a wounded deer to a bed-ridden bride, Kahlo as subject was defined by fluidity, flexibility and imagination.
Kahlo as artist was just as adaptable, and just as bewitching. Known and worshipped for her exotic beauty and otherworldly style, Kahlo didn't just create artwork on her flattened canvases, but on her own person as well. An exhibition at Throckmorton Fine Art, entitled "Mirror Mirror... Frida Kahlo Photographs," depicts the multifaceted beauty of the rebellious artist, as captured by a variety of 20 influential 20th-century photographers.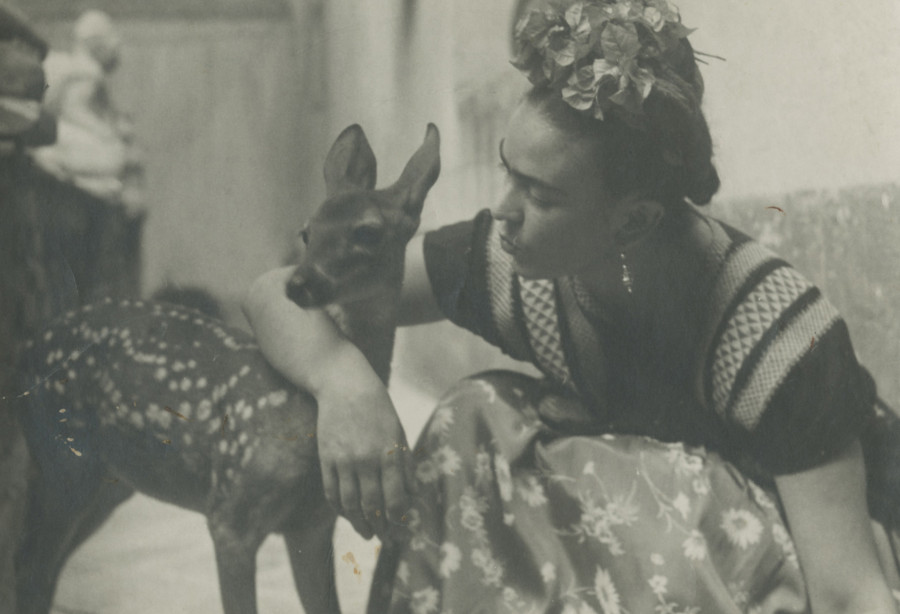 Nickolas Muray image of Frida With Fawn, 1939 gelatin silver print
"Frida Kahlo's father was a photographer, and as a girl, she saw her looks in his photographs of her before she discovered mirrors, which became the inseparable companions that provided her with a sense of self," Kahlo expert Salomon Grimberg explained in a statement. "As much, if not more than any movie star in Mexico, Kahlo was photographed and her photos nurtured the limelight around her."
It's fitting to imagine Kahlo deflecting her reflection in favor of a photographic replica, as if she herself were always already an artwork. The stunning photographs, captured by Andre Breton, Dora Maar, Lola Alvarez Bravo, Imogene Cunningham and Peter Juley, among others, capture a more peaceful, joyous angle of Kahlo than the ones often immortalized in paint. In one image she feeds ducks in the garden of La Casa Azul, the iconic, blue Mexico City house in which Kahlo was born and passed away. In a second image she laughs hysterically alongside friend Chavela Vargas, and in a third she puckers up her lips to kiss a baby fawn. The selection also features images captured by Gisele Freund, including some of the final photographs of Kahlo before her death at 47 years old.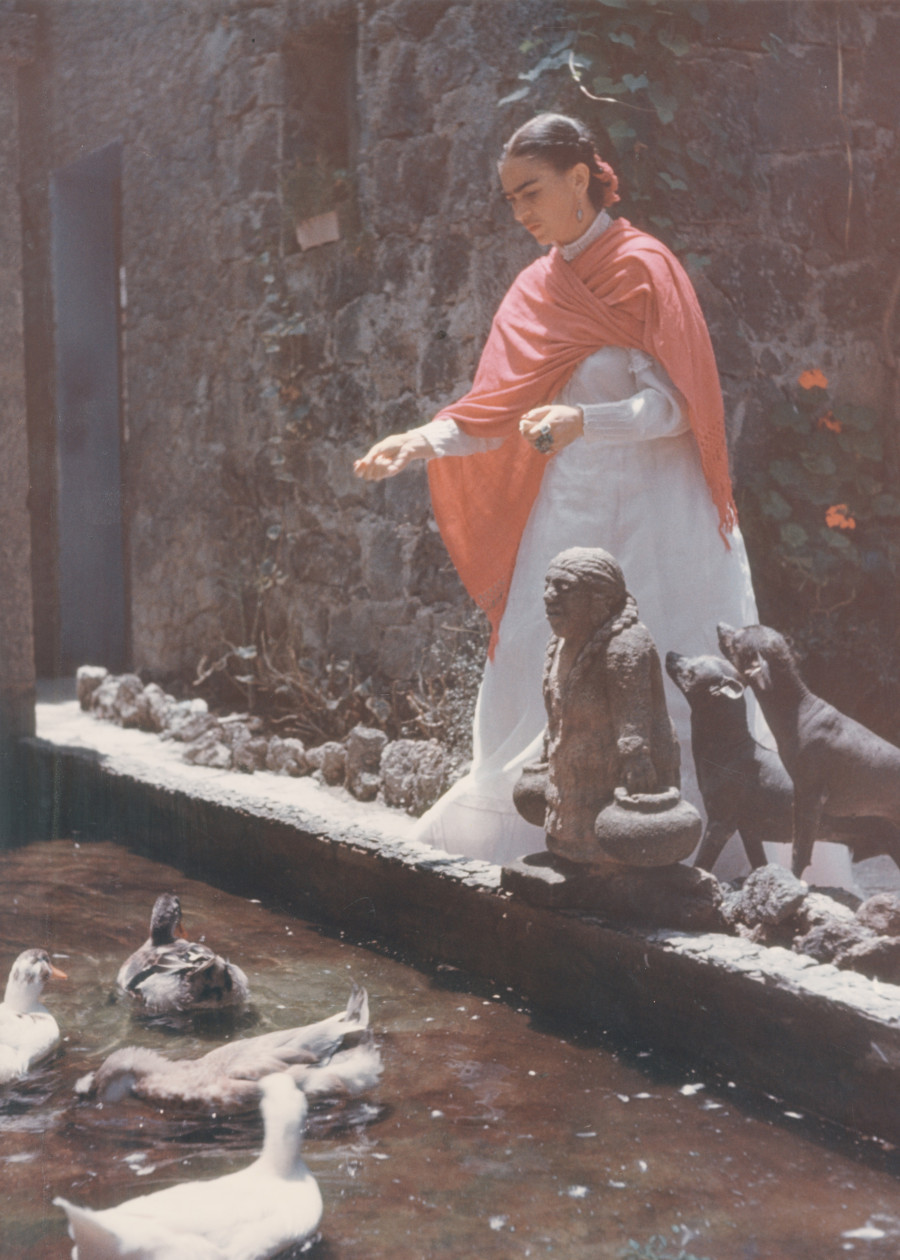 Gisele Freund photographs of Frida Kahlo in the garden of La Casa Azul
The dreamy snapshots depict a rose-tinted version of Kahlo's life, showcasing the real yet avoiding the wretched trauma and physical anguish often stirring within her. Kahlo contracted polio as a child, which left her legs severely weakened. Then, at 18 years old, she broke her pelvis and spine in a tram accident, leading to years battling painkiller addiction and enduring trying operations. Her physical frailty contributed as well to infertility, an abortion and a string of miscarriages.
Kahlo channeled her internal suffering into gruesome canvases, providing her inner psyche adequate space to spill out. And as such, on the outside, Kahlo appeared, as evident in the photographs below, resilient and astoundingly beautiful. "Frida Kahlo's life and art has inspired the world for decades," Spencer Throckmorton of Throckmorton Fine Art said. "In many ways she was a champion at overcoming a life of personal tragedy and disappointment. Many of her paintings are self-portraits which enable us to see just how she used her talents to portray her experiences handling challenges that might have consumed those with less determination. Her ability to rise above so many obstacles has left an indelible mark, and is perhaps her greatest achievement."
The photography exhibition runs in conjunction with other Frida-centric art happenings taking place this spring, including "Diego Rivera and Frida Kahlo in Detroit" at the Detroit Institute of Arts and "Frida Kahlo: Art, Garden, Life," at the New York Botanical Garden, which will feature a recreation of the Casa Azul. "Mirror Mirror... Frida Kahlo Photographs" will be on view at Throckmorton Fine Art in New York from May 21 to September 12, 2015. In the meantime, fall in love with Frida all over again in the images below.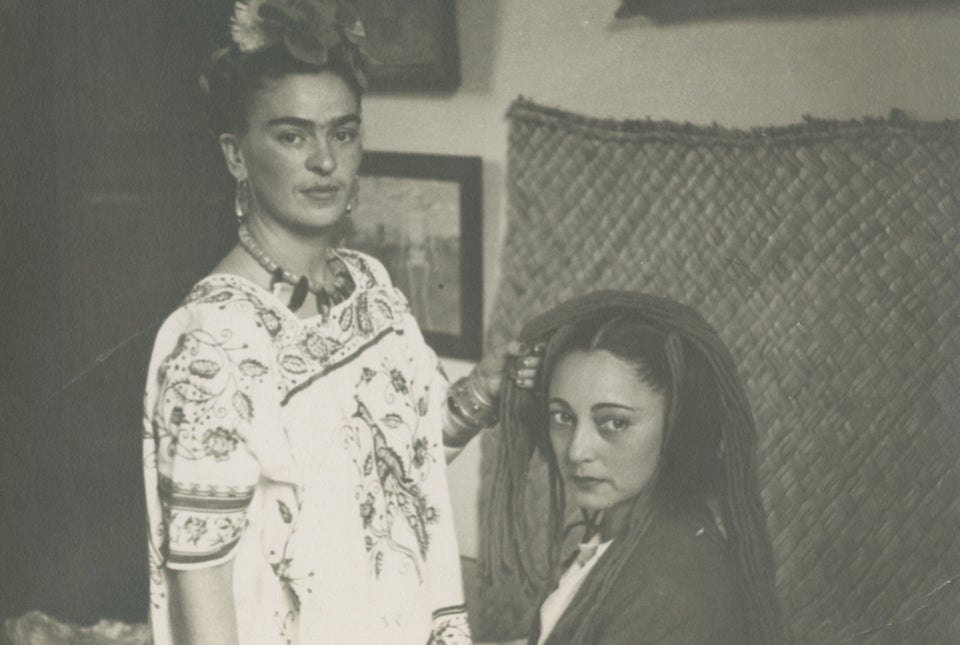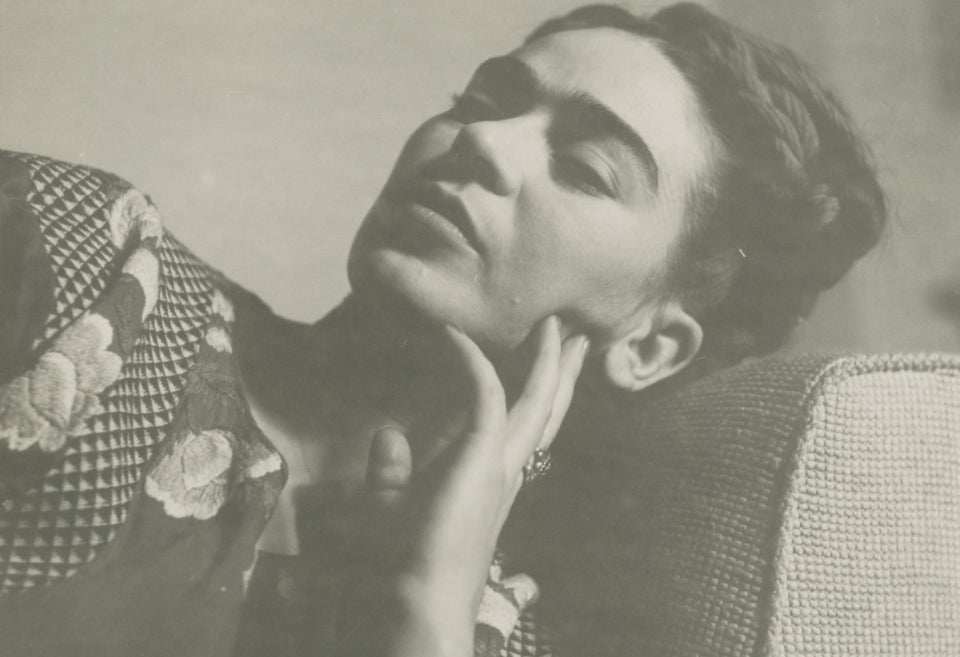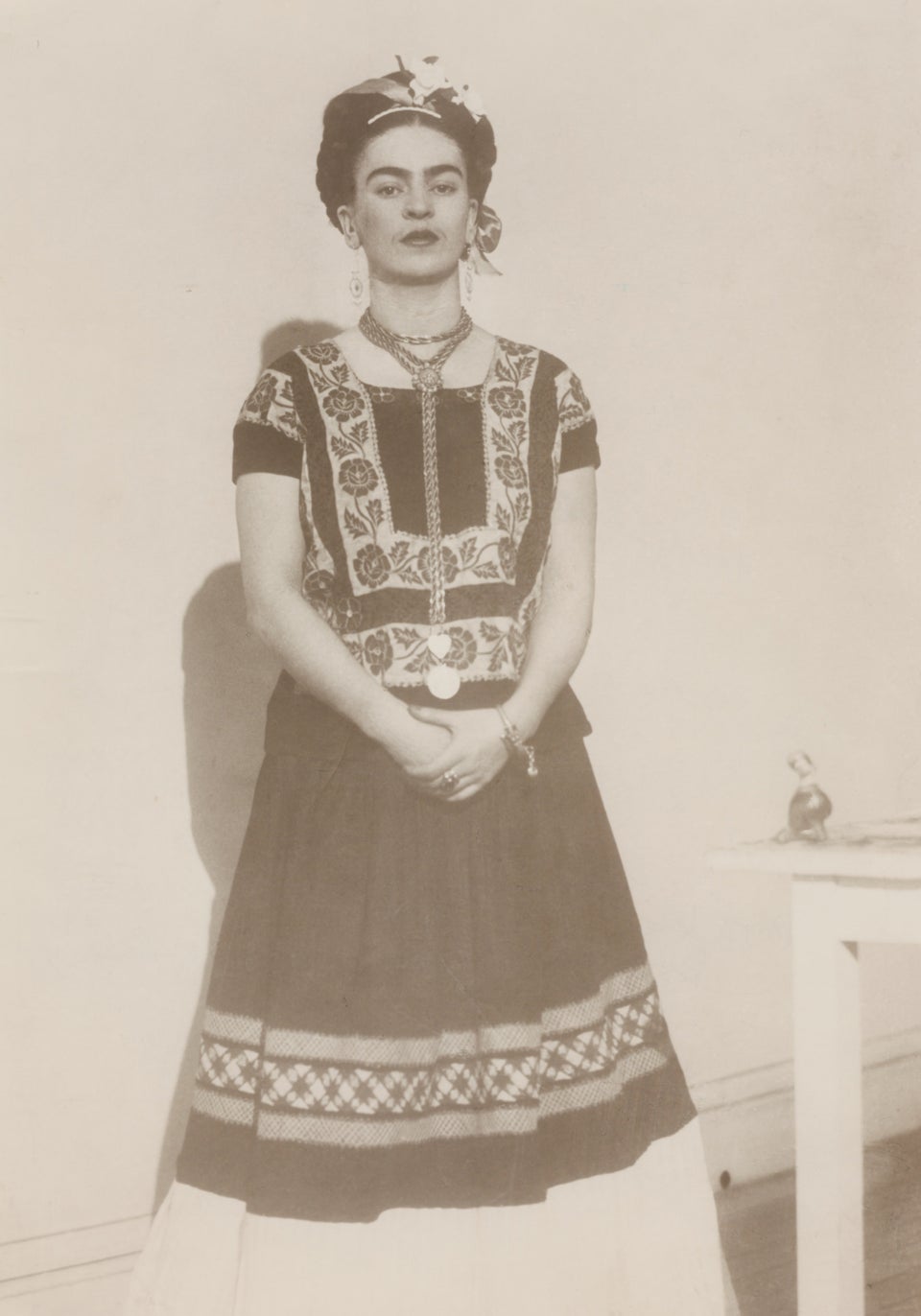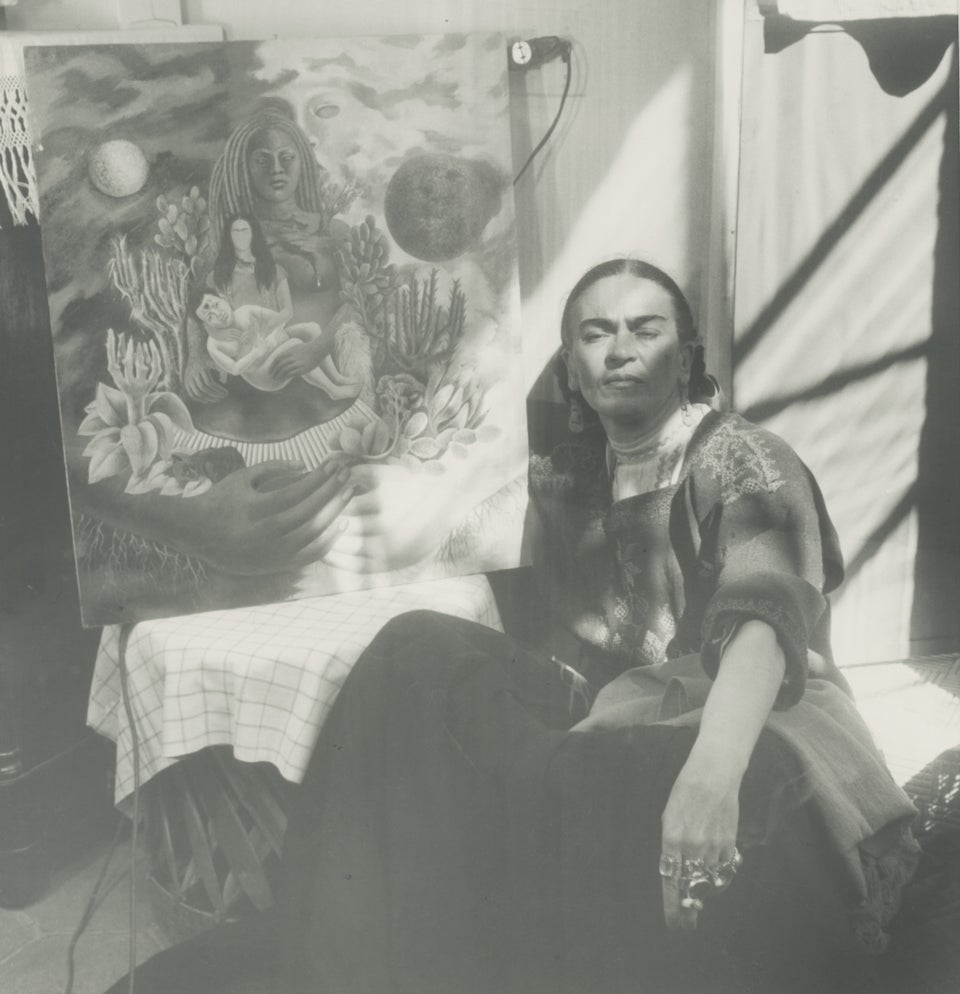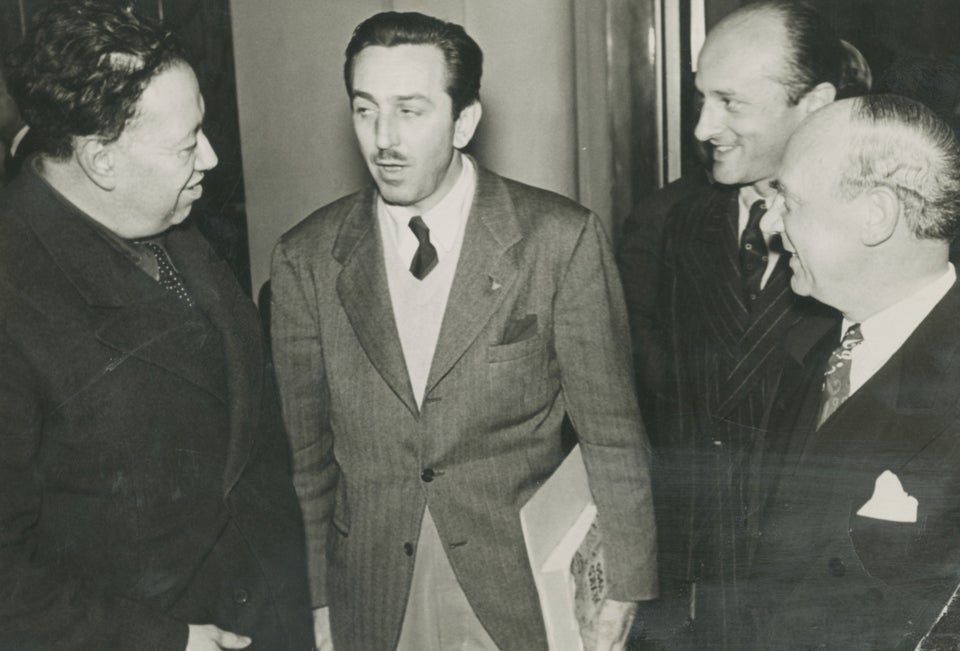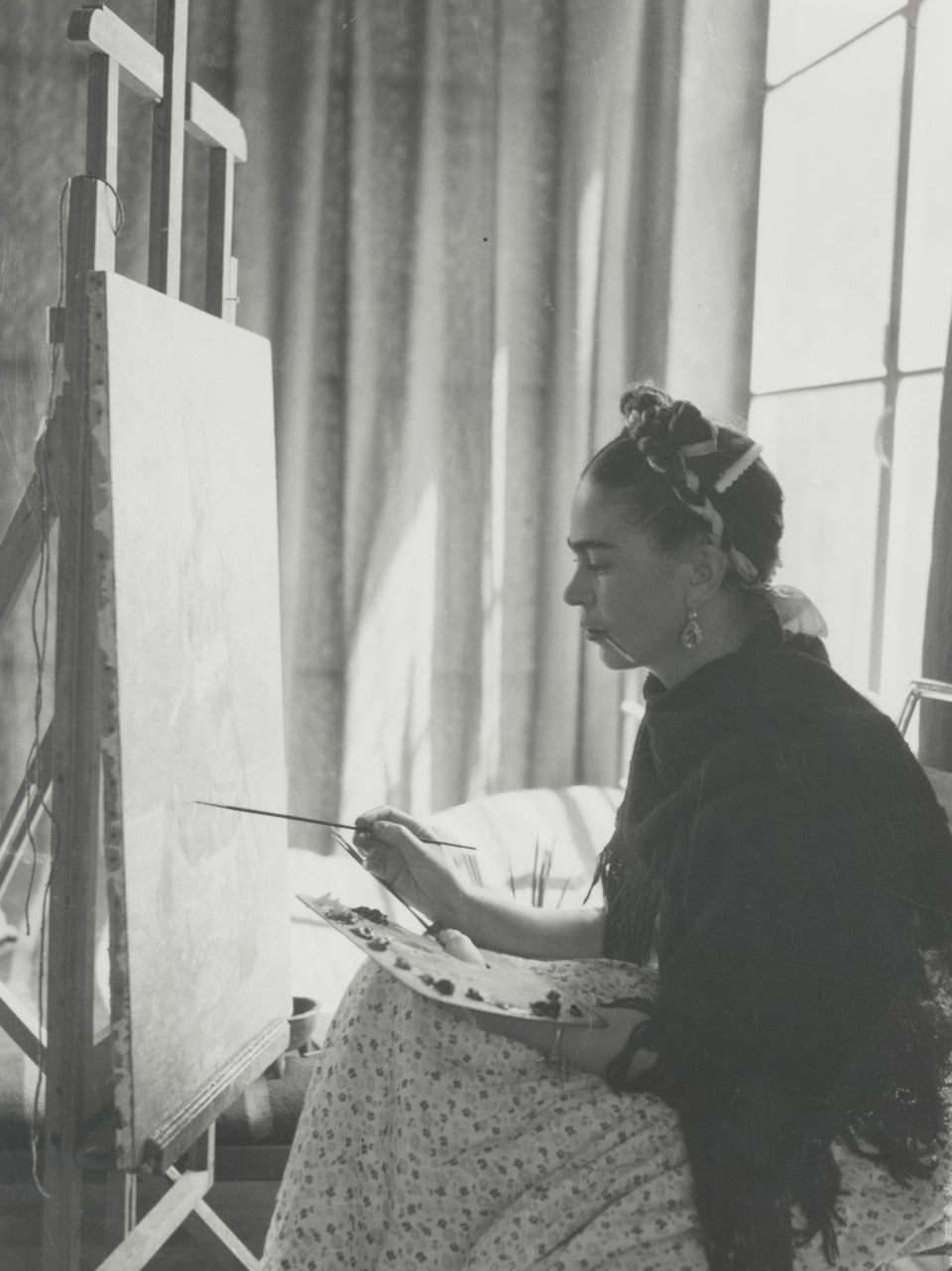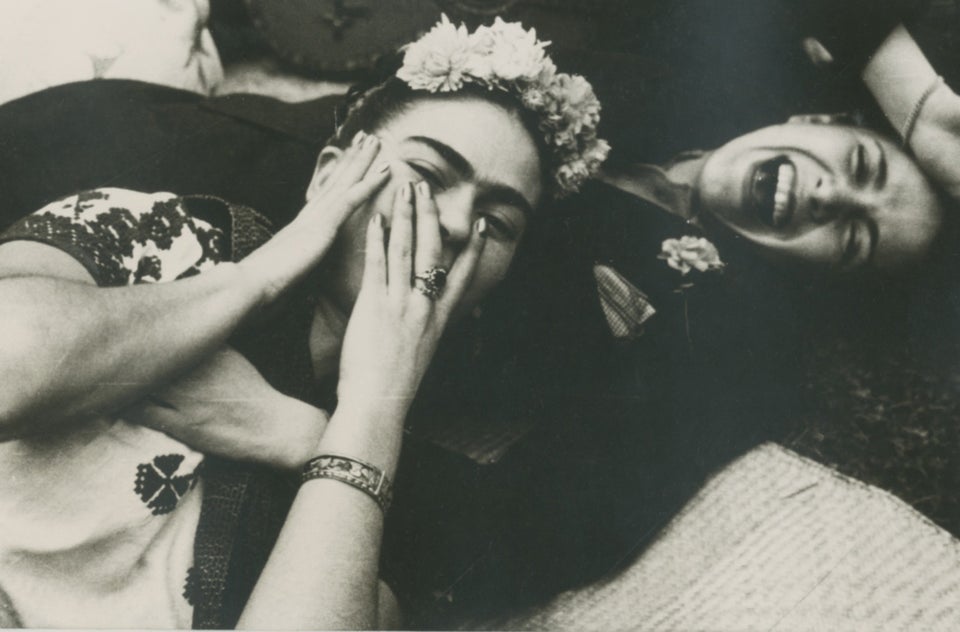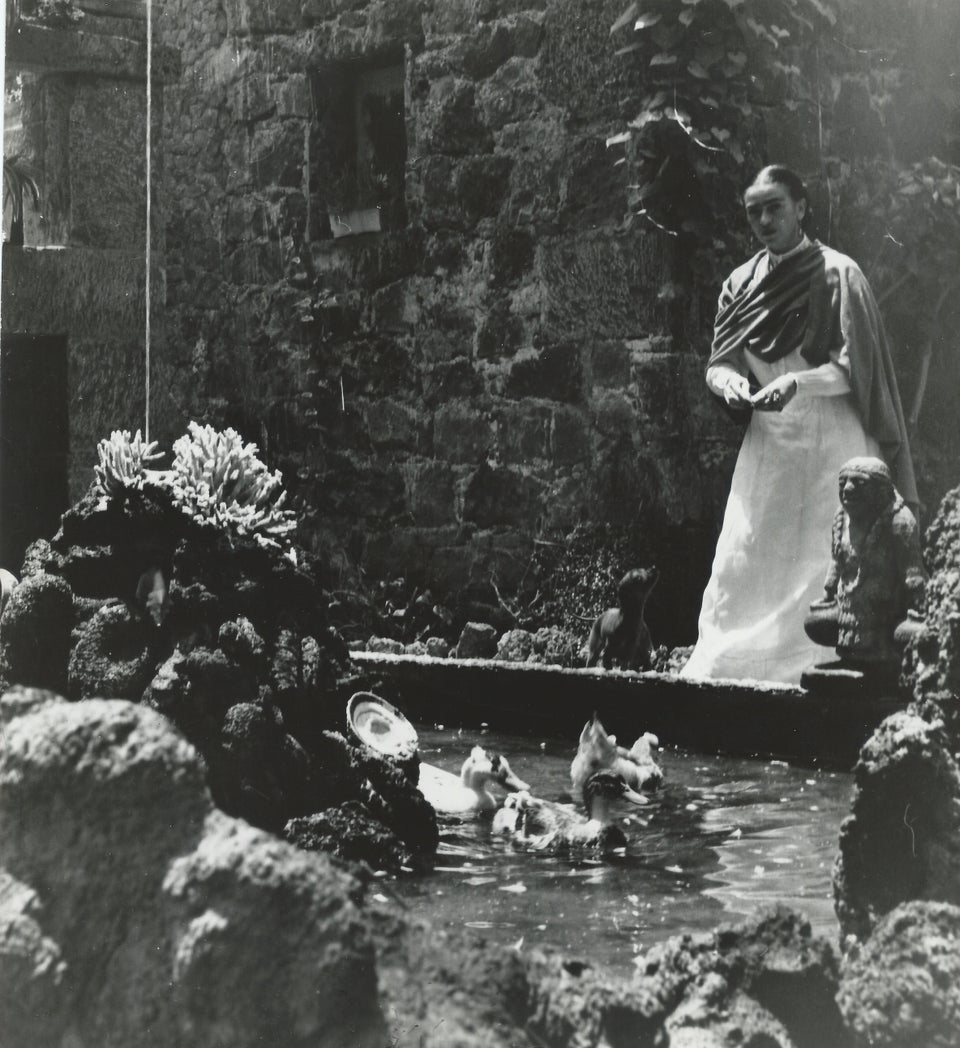 Before You Go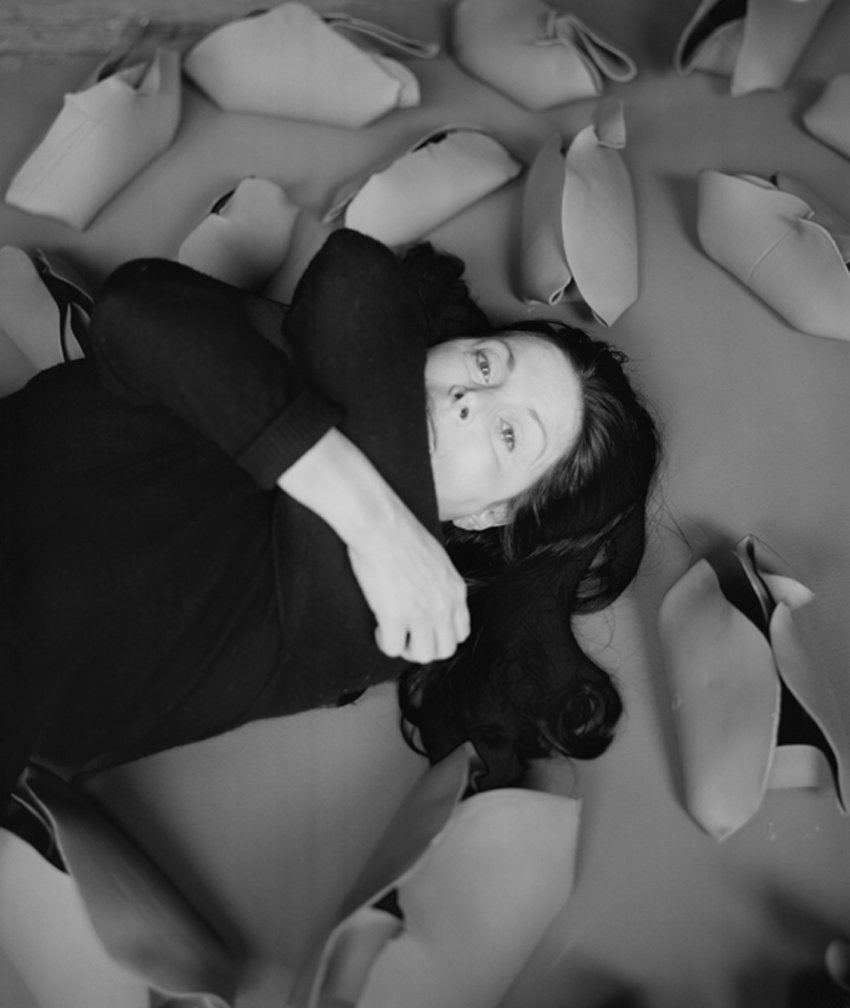 Female Artists
Popular in the Community