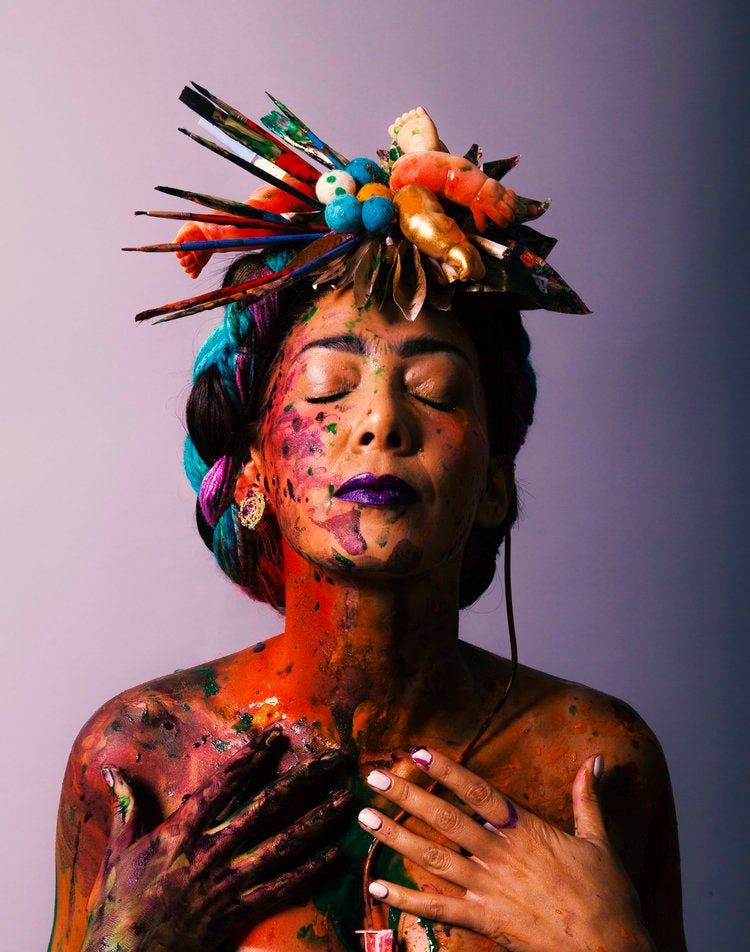 A few years ago, Brazilian-born writer, actor and dancer Andrea Dantas heard back about her audition to dance flamenco on Madonna's world tour. She didn't get the job. 
"I thought, 'OK, you're allowed to feel sorry for yourself for 10 minutes,'" Dantas told The Huffington Post. "After, I thought, 'What do you want to do now? What do you want to do with your life?' And I swear, I heard a voice that said 'Frida,' and I just knew."
The fruits of Dantas' labor are currently on view at Brooklyn's BAM Fisher, in a one-woman show called "Fragmented Frida." Dantas plays the role of the iconic painter Frida Kahlo, starting as a young, awkward yet precocious child ― complete with a bowl cut and a limp ― and ending up as the most renowned woman artist of all time: braided hair, unibrow and all.
Far more than Dantas focuses on the specifics of Kahlo's artistic craft, she zooms in on her life story, an extraordinary journey riddled with hardship. At the age of 6, Kahlo was stricken with polio, leaving her right leg incapacitated and in tremendous pain. At 18 she was involved in a near-fatal bus crash, which left her pelvis crushed. While recovering, and spending most of her time in a wheelchair, Kahlo began to paint, famously declaring: "I don't paint dreams or nightmares, I paint my own reality."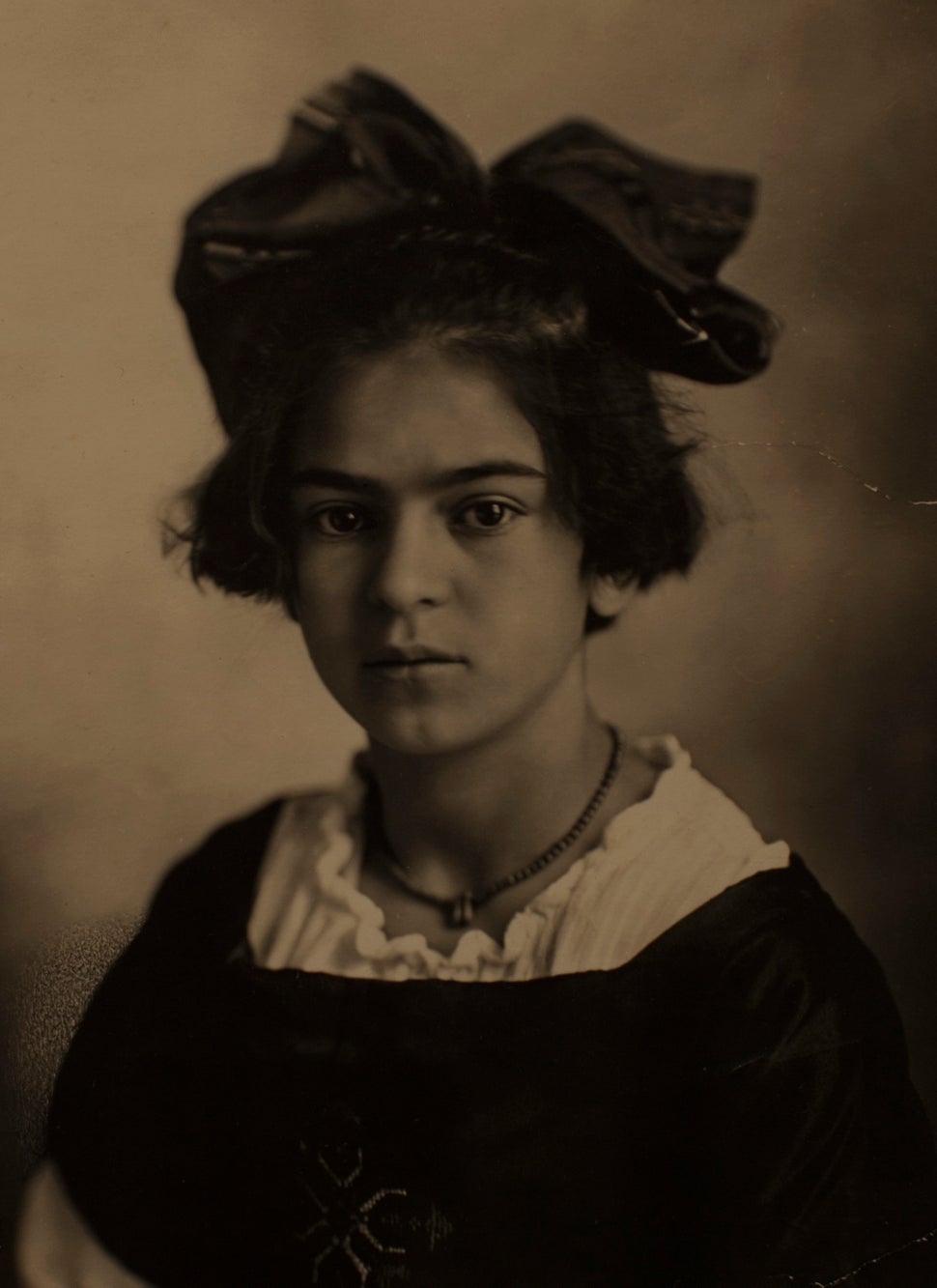 It was Kahlo's incredible resilience that drew Dantas to her as a character. "At that time in Mexico, being a woman wasn't cool, being a feminist wasn't cool, divorcing a man wasn't cool, being a bisexual wasn't cool, being so free sexually was not cool at all," Dantas said. "How did she manage to do so much in spite of all the illness and all the betrayals? How does the underdog become the hero?"
Dantas read around 20 Kahlo biographies before writing the script, taking about eight months to research. She then trained with movement coach Thiago Felix to accurately convey how Kahlo moved through the world, crippled at various points by illness, injury and heartbreak.
Even after receiving recognition for her dreamlike self-portraits, which translated her brutal physical and emotional wounds onto her painted flesh, Kahlo continued to suffer. After being told she could not conceive, she became pregnant, only to suffer a grisly miscarriage. She experienced infidelity on the part of her husband, painter Diego Rivera, most painfully with her own sister.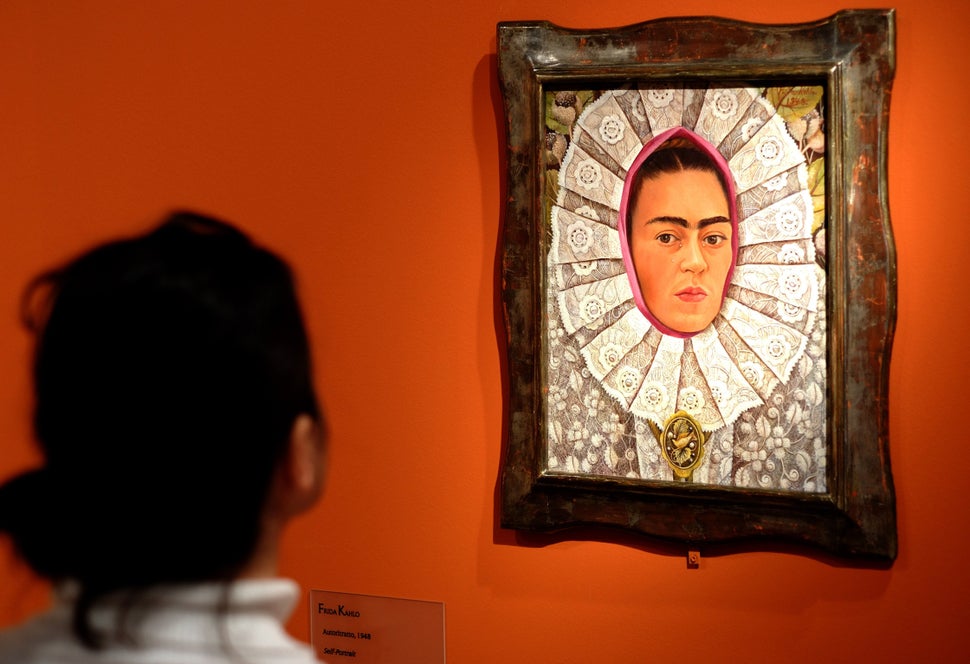 While today Kahlo is regarded as a figure of strength and courage, it was important for Dantas to capture the softer, more vulnerable aspects of her personality to show how, despite the mythical status she achieved, she was an emotional, fallible human being.
"She had such a subtlety to her and a magnetism, she was a hopeless romantic," Dantas said. "She was soft, she had a great sense of humor. It's not just about the pain and the suffering. She was not a victim. This is a woman who, when her leg was amputated, the first thing she did was custom-make a boot for herself. She painted it red so everyone could see what was happening to her. She had an amazing zest for life."
Although Dantas could not have predicted the political climate in which her play would debut, the current moment seems to make its message all the more pressing. "In the 1930s Frida said: 'If the American people rebelled against everything that is wrong here, this would be a very different place,'" Dantas said. "Even then, she always said that women matter, that the LGBTQ community matters, that art matters. All the craziness that is happening in the country regarding immigration, she would have a lot to say about that for sure." 
There have already been countless retrospectives, books, essays and films devoted to the life of Ms. Kahlo. Through "Fragmented Frida," Dantas hopes to add her own perspective to the mix with a performance revolving around one particular thread of Kahlo's many accomplishments: Her exceptional ability to turn vulnerability into strength.
"She overcame so much," Dantas said. "She shows, with certainty, there is nothing a person cannot overcome."
"Fragmented Frida," directed by Christine Renee Miller, runs until Sunday, April 16, at BAM Fisher in Brooklyn, New York.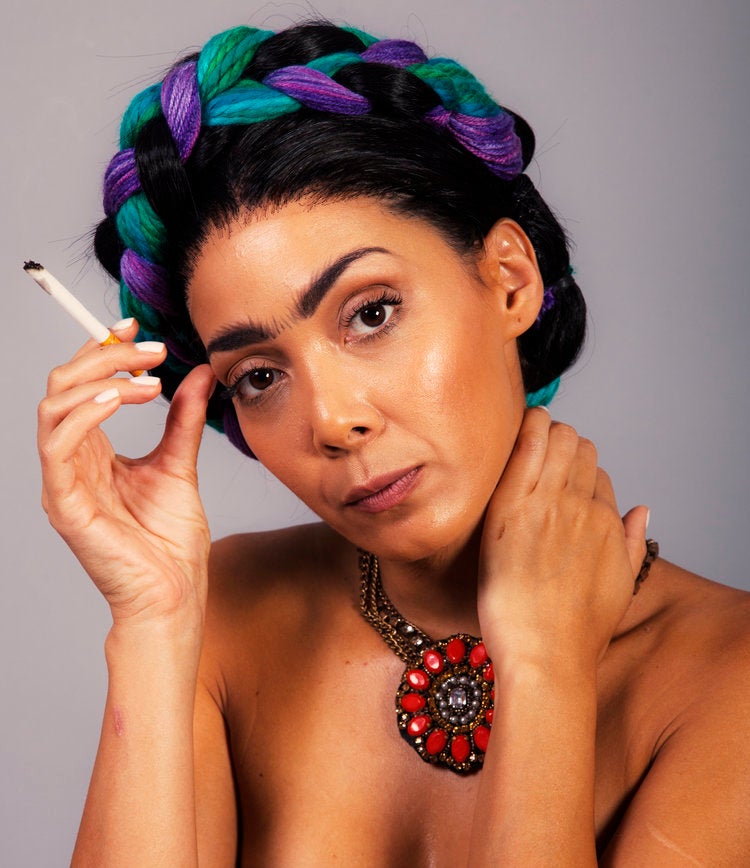 REAL LIFE. REAL NEWS. REAL VOICES.
Help us tell more of the stories that matter from voices that too often remain unheard.
BEFORE YOU GO