 Buzz Bissinger, perhaps the most famous chronicler of high school football, is calling for a ban on college football, The Gothamist reports.
The Pulitzer-prize winning author of Friday Night Lights' argument comes as colleges and universities around the country see their non-core services scrutinized against the fees colleges charge for them.
A Bloomberg News report last week said Rutgers University charges its students nearly $1,000 each in fees to support athletics programs that cost the university $25.5 million to operate. At the University of South Florida, students pay about $650 each in fees that total $15.2 million or 91.5 percent of a $16.6 million budget.
As colleges justify the effectiveness of the education they provide with job placement numbers, a weak employment rate among recent grads suggests to many a better use of the cash.
Costs like these, Bissinger argues, fund what he told Gothamist were distractions.
"I don't say this to be a jerk—I like sports—but college is for learning. They're not for entertainment, they're not for distraction. There are too many distractions in college settings already. People with far more knowledge than me say that universities are failing and the reason they are failing is that there are too many distractions."
Bissinger and Gladwell maintained that college football has become a minor league for the NFL as well as an increasingly corrupt billion-dollar business that fosters brain injury to the delight of others. Green and Whitlock, conversely, argued that college football attracts young men who otherwise wouldn't have the opportunity to attend college. They further added that football revenue subsidizes other college sports and contributes to a sense of community and tradition among students and alumni at universities across the country, according to intelligencesquaredus.org.
Editor's note: We invite readers to discuss this issue further for a feature called "Change My Mind." Readers read arguments for and against issues and vote for both their favorite side and most convincing argument. Readers who wish to write in support for college football or against it should email HuffPost College at college@huffingtonpost.com.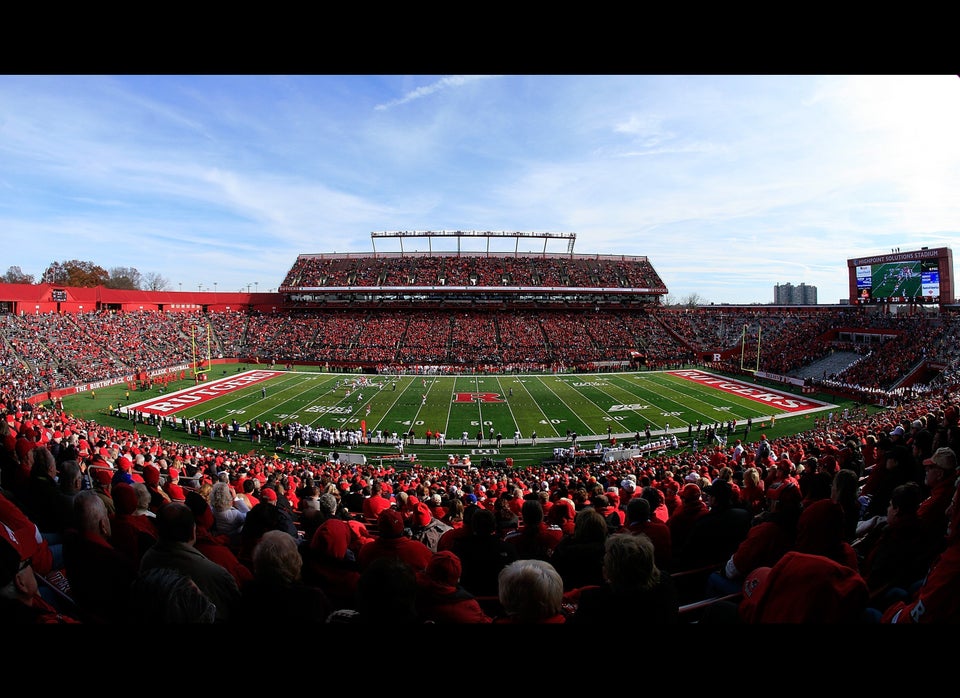 Students Charged The Most For College Athletics
Popular in the Community