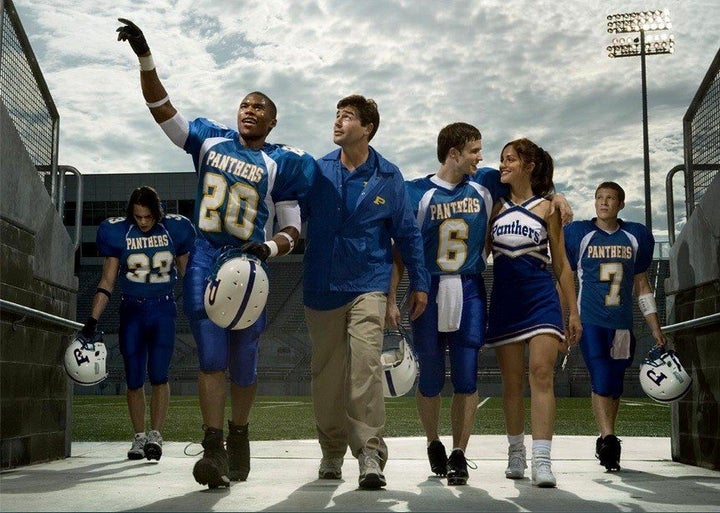 "So much of these things become scheduling," said Berg. "Kyle [Chandler] is busy, Adrianne [Palicki] is busy, Taylor is busy, Connie Britton is busy, but if we can get everyone in the same room at the same time, we all want to do it. We're not done with 'Friday Night Lights.'"
As for the script, the "Friday Night Lights" moving would focus on what Coach and Mrs. Coach are up to now.
"[Katims] has come up with a really great storyline that parallels what happened to Mike Leach, one of my heroes, a coach at Texas Tech, who was unjustly fired and unjustly accused of mistreating a player with a concussion, which was proven to not have been the case," Berg told MTV News. "It would be critical that we get Kyle and Connie -- we anchored the show around them -- and then bring in Riggins, Tyra, Lyla and all other characters as we could get them. But the idea is to really revolve it around the coach."
Back in October 2011, Mrs. Coach seemed to be excited for the film. "It's happening for realsies," Connie Britton told Us Weekly. Britton earned an Emmy nomination for her role as Coach Taylor's wife -- Tami Taylor.
In August, the show's executive producer Peter Berg announced his plans to adapt the cult hit series into a movie, and it looks like Kyle Chandler's surprising Emmy win has kept the movie momentum going.
Watch the video below for more info on the anticipated "Friday Night Lights" film.
Popular in the Community