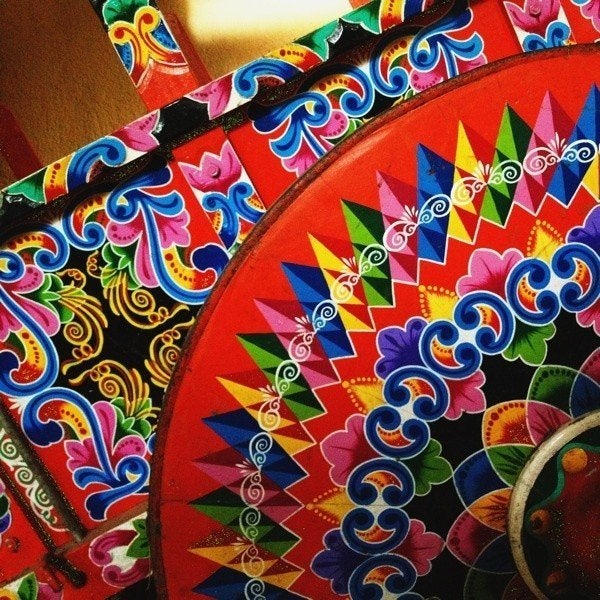 When I hear the word exotic, I think of spices, colors and experiences that just aren't generally available within the border of my own country. I'm certain it's not outside the realm of possibility to have an exotic experience in the United States; it simply hasn't happened to me. Yet the word exotic, like so many, is subjective. It might be India in the mind of one traveler and in the next, the Union Square Farmers Market in New York.
This colorful cart made me feel I was in an exotic place when I noticed it nearly buried in the corner of a roadside stand far from any major city or urban center. The spices of the food cooking in that stand certainly were exotic. Can you guess where I might have been?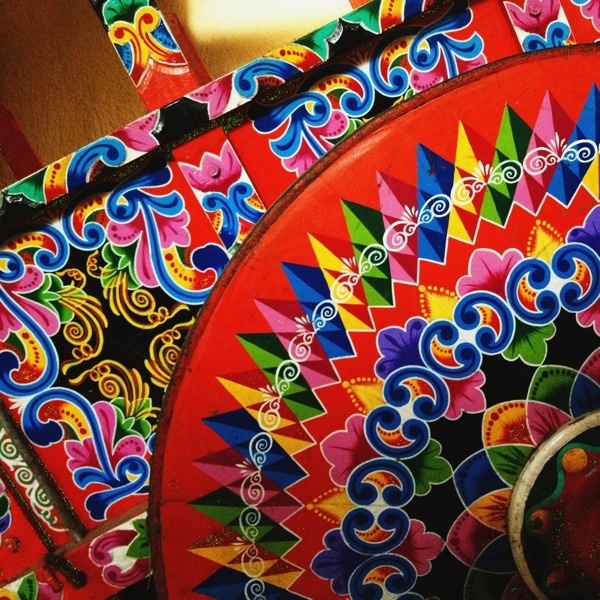 When I look at images like this, I am transported from my neighborhood in New York and immediately feel swept away by the draw of foreign soil and the collecting of experiences. Perhaps one day I'll have an exotic encounter in my own country. Until then, I remain a traveler always in search of heat, color and spice.