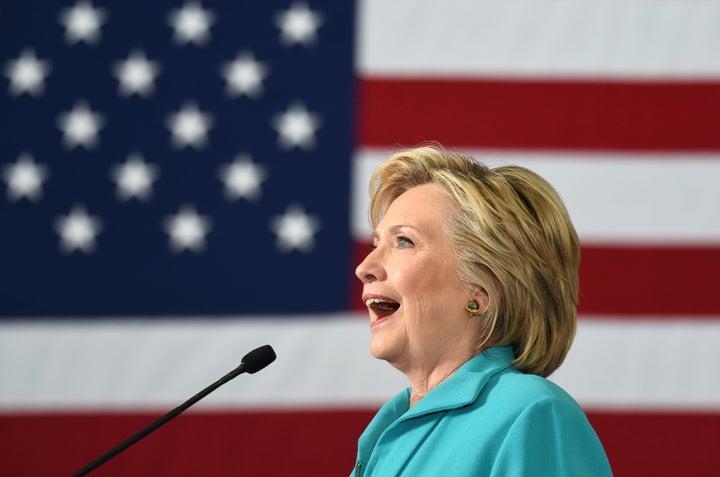 HILLARY CLINTON, DONALD TRUMP ATTACK EACH OTHER ON THEIR APPROACHES TO RACE IN AMERICA In her biggest anti-Trump speech to date, Clinton decried that the GOP nominee had taken "alt-right" groups mainstream. Trump, meanwhile, has repeatedly called her a "bigot." [Laura Barron-Lopez, HuffPost]
OBAMA DESIGNATES WORLD'S LARGEST PROTECTED MARINE AREA IN HAWAII "At 582,578 square miles, Papahānaumokuākea will be nearly four times the size of California." [Chris D'Angelo, HuffPost]
U.S. NAVY FIRES WARNING SHOTS AT IRANIAN SHIP The fast-attack vessel had come within 200 yards of a U.S. ship. [Reuters]
WHY MORE AND MORE COLLEGE STUDENTS HEAD OUT OF STATE "Declines in state support for public universities have helped reshape the geography of college admissions, forcing many students to attend universities far from home, where they pay higher, out-of-state tuition." [NYT]
BRAZILIAN POLICE PUSH FOR CHARGES AGAINST RYAN LOCHTE For issuing a false report. In good news for the swimmer, he landed a sponsorship deal for throat lozenges that the company says are "forgiving on your throat." [Reuters]
THE BRUTAL AFTERMATH OF A TIBET WOMAN'S HANGING "On Oct. 10, five days after Tsering Tso's body was found, hundreds of armed soldiers arrived in the town and descended on her funeral ceremony in the remote hamlet known as Jiqie No. 2 Village in Chinese and Raghya in Tibetan, in China's western Sichuan province." [WaPo]
For more video news from The Huffington Post, check out this morning's newsbrief. 
WHAT'S BREWING
'IN MY HEART, I KNOW MY BROTHER DID NOT KILL HIMSELF' "Michael Paul was arrested for jaywalking and died in custody. His family wants to know why." [HuffPost]
THIS MIGHT BE KFC'S SECRET RECIPE Just goes to show you have to lock up the family scrapbooks when reporters come around. [HuffPost]
THE ROCK IS THE WORLD'S HIGHEST-PAID ACTOR Sorry, Tom Cruise ― The Rock blew you out of the water. [HuffPost]
PREPARE YOURSELF FOR THE VMA'S Apparently they're giving Kanye West free rein. [HuffPost]
UBER LOST $1.2 BILLION IN THE FIRST HALF OF THE YEAR Well...that's a lot of money. [Bloomberg]
'ALL QUEENS MUST DIE' "On Santa Cruz Island, they killed the cows, sheep, and bees. Now it's time to finish the job". [The Verge]
WHAT'S WORKING
BEFORE YOU GO
Calling all HuffPost superfans!
Sign up for membership to become a founding member and help shape HuffPost's next chapter