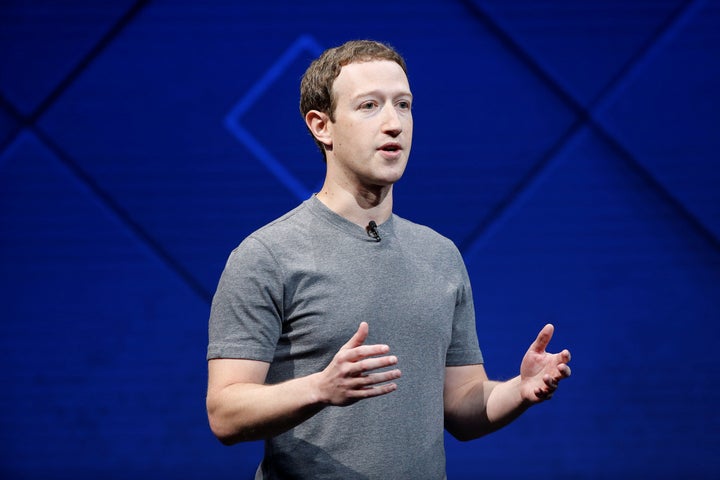 TOP STORIES
(And want to get The Morning Email each weekday? Sign up here.)
FACEBOOK: THE NEW FEDERAL ELECTION COMMISSION The company will now require political ads to show the Facebook page linked to the purchase. The announcement comes as the tech giant turns over Russia-linked ads to Congress. [HuffPost] [Tweet | Share on Facebook]
NORTH KOREA THREATENS TO DEPLOY A HYDROGEN BOMB Kim Jong Un also claimed, "I will surely and definitely tame the mentally deranged U.S. dotard with fire," thus teaching us all a new word. President Donald Trump has ordered new sanctions on the country. [HuffPost]
PUERTO RICO COULD BE WITHOUT POWER FOR MONTHS Which may be a death sentence for many. [HuffPost]
A HOSPITAL CRISIS IS KILLING RURAL COMMUNITIES. THIS STATE IS 'GROUND ZERO.' Inside three rural counties that have struggled to keep their hospitals ― and futures  ― alive. [HuffPost]
UBER HAS LOST ITS OPERATING LICENSE IN LONDON In a shock ruling. [HuffPost]
JIMMY KIMMEL TAKES AIM AT THE OBAMACARE REPEAL ONCE MORE This time, going after President Trump, who defended the bill and said it covered preexisting conditions. Which, in fact, it leaves up the states. [HuffPost]
AARON HERNANDEZ HAD CTE The former football player, who was serving a life sentence for murder before killing himself, had a diagnosis of severe chronic traumatic encephalopathy. [HuffPost]
THE FLINT WATER CRISIS IMPACT ON FERTILITY "The number of fetal deaths ― pregnancies that lasted longer than 20 weeks but didn't result in a live birth ― increased 58 percent from 2014 to 2016, when the city had higher amounts of lead in its water, researchers found. The number of live births declined 12 percent." [HuffPost]
WHAT'S BREWING
WHY DO YOU LOVE YOUR HOMETOWN? Show us through photos (3 photos maximum) or tell us in 200 words or less! Tag us using #ListenToAmericaSweepstakes, #ListentoUKSweepstakes, #ListenToCanadaSweepstakes) on Tumblr, Twitter and Instagram, or email us at whyilove@huffpost.com. Social accounts must be public and submissions must include country of residence to be eligible. Three lucky winners from U.S., Canada and UK submissions (one per country) will be selected at random for a $1,800 prize toward a trip to New Orleans for the Listen To America closing event. Terms and conditions apply.
THREE BLACK JOURNALISTS TALK ABOUT WHAT THEY CAN SAY ABOUT RACE "Race gets consigned to a beat but it's not a beat, not really. It should be part of EVERYONE'S beat because it is such a big part of the way life is experienced here." [HuffPost]
A TIMELINE OF WHEN PUMPKIN SPICE LATTES BECAME BASIC An important analysis for our time. [HuffPost]
BYU IS NOW SELLING CAFFEINATED SODA And people are going wild for the news. [HuffPost]
LUKE WILSON IS ONTO SOMETHING In his characterization of millennials at the airport. [HuffPost]
SO ABOUT A 'SEINFELD' REBOOT Jerry Seinfeld had some thoughts. [HuffPost]
BEFORE YOU GO
REAL LIFE. REAL NEWS. REAL VOICES.
Help us tell more of the stories that matter from voices that too often remain unheard.