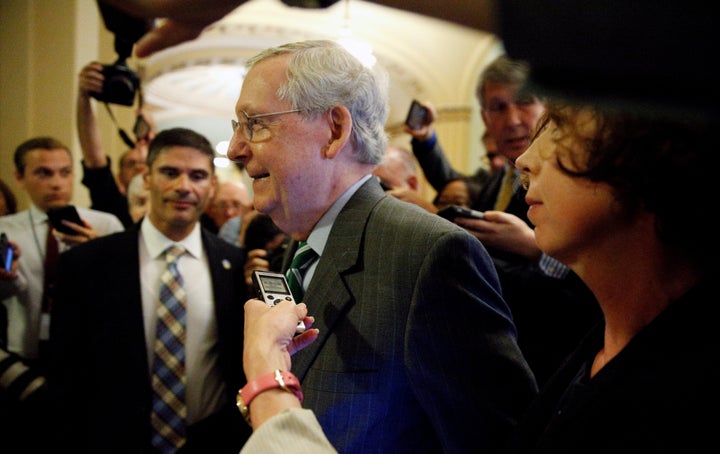 TOP STORIES
(And want to get The Morning Email each weekday? Sign up here.
WHAT'S BREWING
YOU'VE GOT A WEEK TO BINGE WATCH EVERYTHING THAT'S LEAVING NETFLIX But here's what you have to look forward to. [HuffPost]
PRINCE HARRY: NONE OF US ROYALS WANT THE THRONE Well, Harry, we'll take it. Speaking of, Prince Phillip is back home recovering from an infection. [HuffPost]
'MILEY CYRUS IS TRYING TO CHANGE, BUT WILL WE LET HER?' "The former 'Hannah Montana' star is going through a reinvention of her own right now, but instead of shedding the good-girl image she was known for at the beginning of her career for something more risqué ― she's been there, done that ― she's moving in the other direction." [HuffPost]
PREPARE TO BE ALARMED By this chart breaking down who you are most likely to spend time with throughout your lifetime. [Quartz]
GOOP GOT BUSTED BY NASA Over "energy-balancing" body stickers. [HuffPost]
PUBLIC SAFETY ANNOUNCEMENT It's not a good call to risk your physical safety to take a selfie with a celebrity, even if it is The Rock. [HuffPost]
BEFORE YOU GO
REAL LIFE. REAL NEWS. REAL VOICES.
Help us tell more of the stories that matter from voices that too often remain unheard.