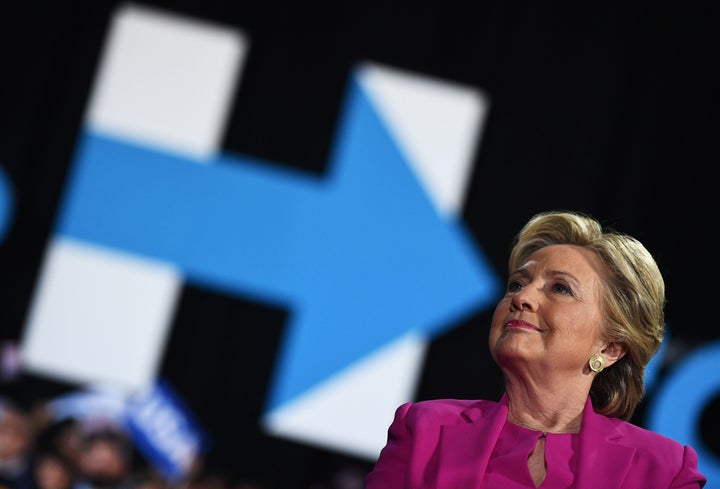 TOP STORIES
FOUR DAYS TO GO New polls show Donald Trump leading Hillary Clinton in New Hampshire. Reports indicate the FBI will likely not say anything more about its email investigation before Election Day. Here's a look at the red and blue divide. And a new New York Times/CBS News Poll says what we all know ― Americans are highly distressed by the state of this election and doubt the abilities of either candidate to unite the country after Tuesday. [Natalie Jackson, HuffPost]
'MY JOURNEY TO THE CENTER OF THE ALT RIGHT' "I went to a white nationalist ethnostate in Indiana. I got bounced from a secret meeting in D.C. I spent weeks figuring out how hate gurgles up from the nastiest recesses of the internet. And I'm sorry to report that unconscionable racists will be a force in American politics well beyond November 8." [Luke O'Brien, HuffPost]
MISSING SOUTH CAROLINA WOMAN FOUND Authorities found Kala Brown "chained like a dog" on the property of a known sex offender. Brown's boyfriend, who went missing when she did, has not been found. [Reuters]
MEGYN KELLY MEMOIR TO DETAIL ROGER AILES HARASSMENTIncluding claims that he tried to grab and kiss her. [Emily Peck, HuffPost]
HARVARD CANCELS THE REST OF ITS MEN'S SOCCER TEAM'S SEASON After discovering the team had a "scouting report" that ranked the women's team. The Harvard men's soccer team was ranked first in the Ivy League. [Ron Dicker, HuffPost]
IN THE WORDS OF A WOMAN WHO GAVE BIRTH TO A SON AFTER BEING RAPED BY ISIS FIGHTERS "I am not going to tell him who his father is. That his dad is ISIS. He's my son, he's not ISIS' son." [CNN]
WHAT'S BREWING
TRY NOT TO TEAR UP OVER THESE CUBS' FAN STORIES From the guy who listened to the game with his dad at his grave to the memorial wall of names of those that didn't live to see the 108-year streak broken, Cubs fans have proven this is something special indeed (Game 7 was the most-watched World Series game in 25 years). Check out the top newspaper covers from the win, as well as the epic lede from this story recapping the win. [HuffPost] 
WHAT HAPPENS WHEN YOU ROB A CASINO AND GO BACK AND BECOME A HIGH ROLLER A morality tale of when you can't walk away after taking the Bellagio. [Rolling Stone]
MOVIE TRAILER PARADISE The latest trailer for "La La Land" confirms all the Oscar buzz, as well as making us want to get some dancing shoes (preferably ones that come with Ryan Gosling as eye candy). And in the new trailer for "Wonder Woman," it looks like the movie might actually do something awesomely different with the stereotypical superhero genre. [HuffPost]
YOU GET A CAR, YOU GET A CAR, YOU GET A CAR ― EVERYBODY GETS A CAR! We're still suckers for Oprah's list of her favorite things ― check out this year's. [HuffPost]
THE LATEST GLAAD REPORT CONFIRMS WHAT TV WORLD KNOWS This past year was a deadly one for lesbians on TV. [Vanity Fair]
'THE VOTER SUPPRESSION TRAIL' Welcome to The New York Times game version of 2016. [NYT] 
BEFORE YOU GO
~ Wait, "Breaking Bad" and "The Walking Dead" aren't related ― are they?
~ This secret gym club at Equinox requires a retina scan to get inside. The fact that it's not our couch seems enough of a deterrent, but OK...
~ You miss that latest Justin Timberlake-Jimmy Fallon collaboration? That's because it was exclusively on Snapchat.
~ Thank you Vulture for this detailed history of Snoop Dogg and Martha Stewart's friendship (This is real. 100 percent).
~ And this Time magazine cover nails what we are all thinking about this election.
Calling all HuffPost superfans!
Sign up for membership to become a founding member and help shape HuffPost's next chapter