There is only one fried artichoke recipe you will ever need, and there is only one person you should ever let teach you how to fry artichokes. This is the recipe, and this is the guy -- someone's awesome Italian dad. Deep-frying things at home tends to spook people occasionally, but this guy's dad does it with effortless grace. Prepping artichokes also really freaks people out sometimes -- watch this guy do it like it ain't no thang.
Other sage lessons from Roberto Serrini's "Cooking with Ma & Pop" include "beating the hell out of eggs," how to keep your cool when you get goosed in the kitchen and how to order fried artichokes in Rome. We love these people. We want them to be our cool, kooky Italian aunt and uncle. Check out the video and see for yourself.
If you'll excuse us, we're off to clean some artichokes!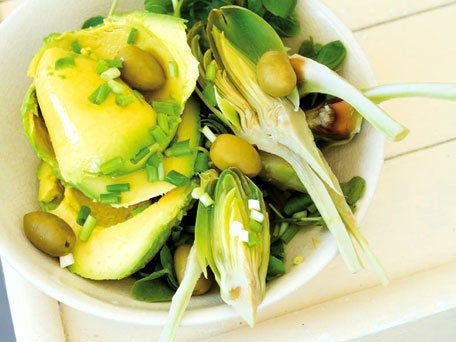 Delicious And Easy Artichoke Recipes