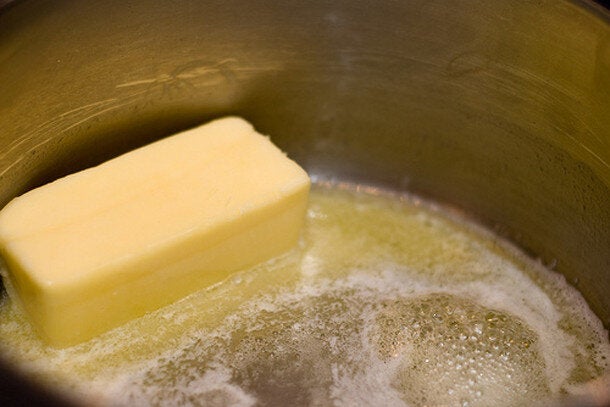 The Iowa State Fair has hit a new gluttonous low.
Vendors at the fair take an eighth of a pound of butter, cover it in cinnamon and honey and dip it in the fryer. The result is a heart attack-inducing diabetic feast on a stick.
Hopefully no one mistakes this for a corn dog.
Related