For those of us who tend to be nostalgic, this modern world breaks our hearts a little bit. While the convenience of the digital has proven to be popular and efficient, we miss the days of musty smelling libraries, rotary phones, and the analog technology of a needle hitting a vinyl record. If you're the same way, we suggest you head over to MONO+MONO in New York City's East Village, where for one night you can step into a time-warp and experience a little bit of the way things used to be, all the while enjoying delicious Korean soy garlic fried chicken and infused Soju cocktails!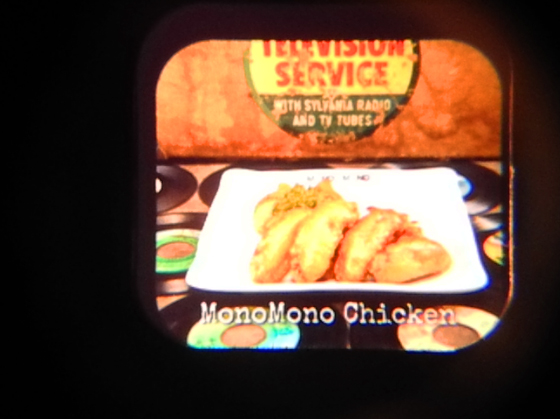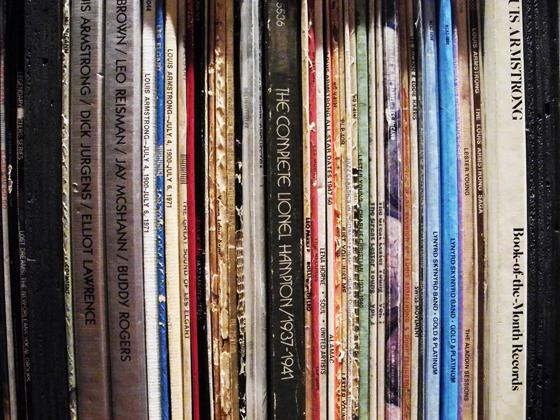 Owner M.J. Chung has always loved music, and he has part of his vinyl jazz collection (a mere 30,000 albums) lining the walls of the restaurant. A live DJ booth overlooks the dining room, and later in the evening, live (yes live) musicians playfully entertain the crowds. Jazz and spicy fried chicken have never complimented each other so well.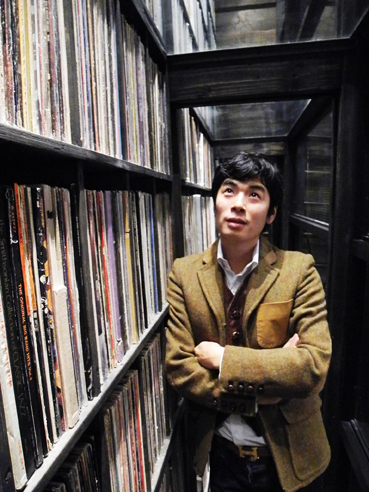 M.J. Chung & His Record Collection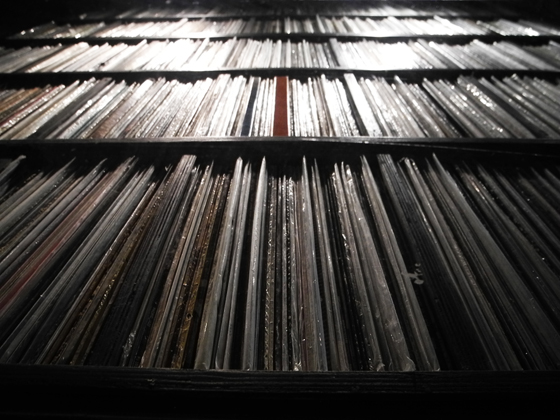 Our favorite throwback moment of the night was the menu. Our waitress handed us retro 3D View-Masters - one with the cocktail menu, and one with the food menu. Let us tell you, nostalgia is a powerful emotion. But this time, instead of images of Coney Island or Disney Land, there were cocktails and chicken wings beaconing our call! We scrolled through the selections, each delightfully styled, and made our selections from the magically three-dimensional flickering frames.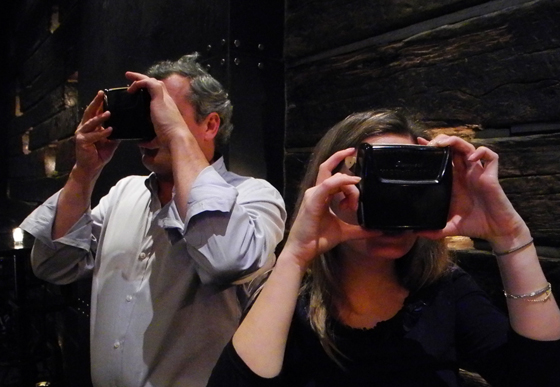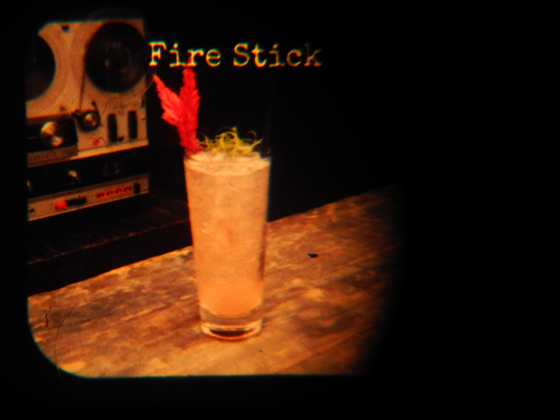 Of the cocktails we tasted, the Ella Fitzgerald was my personal favorite, made with champagne and infused plum soju. I also loved the infused soju platter - especially the Pink Lychee infused soju with cranberry and the Bloody Tangerine infused soju. We moved on to Kimchi Pancakes, Pork Jeon, Seafood Jeon, and the Crispy Pork Buns. Without a doubt, the best dish is their chicken. Both the Soy Garlic and the Hot Spicy were delicious, crispy on the outside and juicy on the inside, and served with pickled daikon radishes.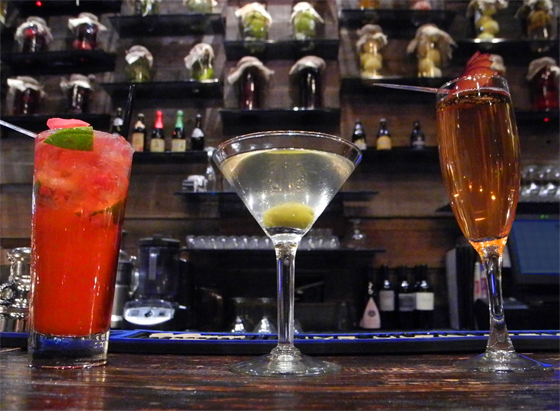 Billy Holiday, Dirty Martini, Ella Fitzgerald Cocktails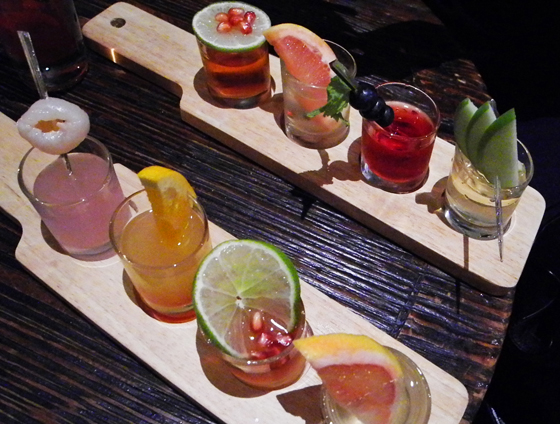 With our bellies full, we returned to the present day -- our iphones helped guide us to our next destination. Next time you have technology overload we suggest you head over to MONO+MONO, order a soju martini, recommend a song from the band, and enjoy the analog.
-Ella Fitzgerald Cocktail - Champagne Brut, Infused Plum Soju
-Infused Soju Sampler - Apple, Grapefruit, Mint, Red Plum, Pomegranate and Seasonal Fruits
-Kimchi Mung Bean Pancake
-Soy Garlic Chicken
-Hot Spicy Chicken
-Crispy Pork Bun