Matthew Perry's deeply personal memoir continues to astound readers — particularly his former colleagues.
"I think he's done a tremendous job, and he's really survived the unthinkable," Wheeler said. "And I'm so proud of him, and I'm so happy he's here, and I think it's very brave that he's written a book and he's out talking about it, he's really helping a lot of people."
Perry's memoir and subsequent press tour allowed the actor to reveal the extent of his substance abuse problems during the heyday of "Friends." And even after the show, his troubles continued as the actor divulged to People magazine in October that his colon burst four years ago from severe opioid abuse landing him in a two-week coma.
"The doctors told my family that I had a 2% chance to live," he told Diane Sawyer regarding the experience.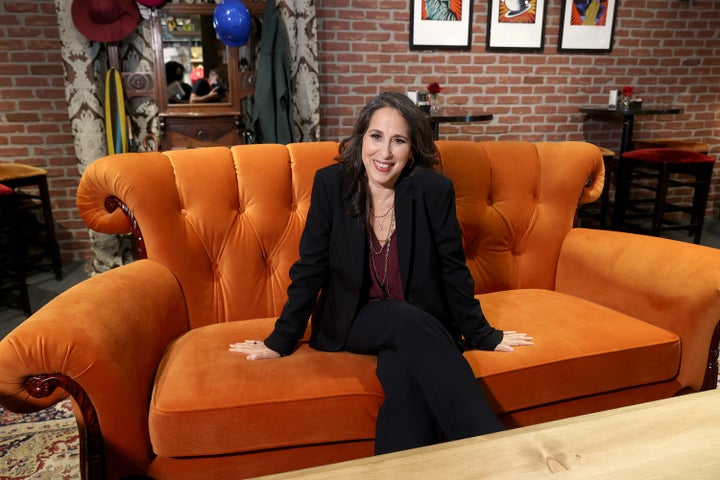 However, his work on "Friends" as the sarcastic curmudgeon Chandler Bing apparently never suffered from his addictions. Wheeler told Page Six that Perry's contributions to "the process" of filming were at "100 percent, even when he was struggling."
"He showed up for work even when he was in his darkest place, he showed up for work with all his humor and brilliance and talent," Wheeler told the outlet. "There was never a day working on set with him where I felt insecure about how he was going to participate."
However, Perry has looked back fondly on the show since then. Wheeler told Page Six that it's "incredibly wonderful" to have been involved in a project "that means so much to so many people" and "keeps people calm and happy."
"I hear so many stories of people who watch 'Friends' as they go to sleep at night," she added, "so yeah, it's tremendous to be part of something that has so much resonance not only here but across the world now."
Need help with substance use disorder or mental health issues? In the U.S., call 800-662-HELP (4357) for the SAMHSA National Helpline.
Popular in the Community