I have people in my life who make it amazing, both family and friends. And there is an African proverb that says, "if you want to go fast, go alone, if you want to go far, go together". Together is what is working for our efforts to find a cure for Late Onset Tay Sachs for my 28 year old fraternal twin daughters.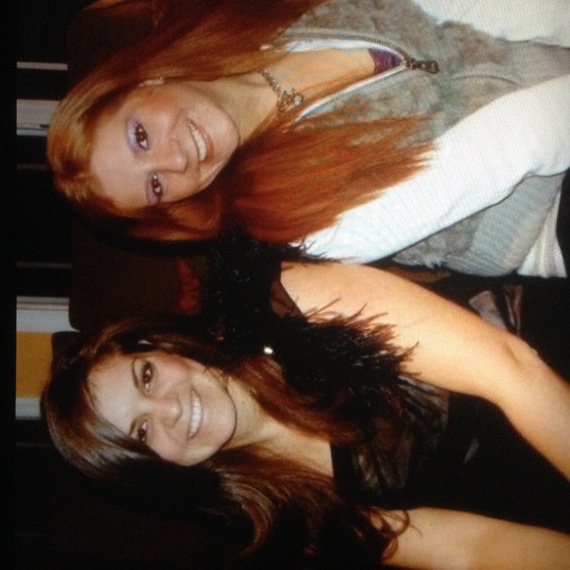 Due to an incredibly generous friend, Peggy Furth, the premier medical institution in the country, The Mayo Clinic, has launched the Mayo Clinic Lysosomal Disease Initiative. This is the first of its kind in the country. Peggy's generosity, persistence and can-do enthusiasm made this happen. Her gift to The Mayo Clinic came with a proviso; the money had to be used to find a cure for Tay Sachs.
The Mayo Clinic has assembled an outstanding team to focus on finding a cure. Tay Sachs is just one disease that falls under the lysosomal disease category. This will not only help Tay Sachs patients but also those afflicted with Pompe, Sandhoff, Gaucher and Niemann-Pick to name a few. We are beyond excited and filled with hope for all the possibilities for my children as well as others with these rare genetic disorders.
As for my other family and friends, we would not have been able to raise over $260,000 for the Katie & Allie Buryk Research Fund to find a cure for Late Onset Tay Sachs. We have funded 4 research grants with some of the money and thanks to all of them, we will be able to do more.
Without my family and friends, all of this would not be possible. The support and encouragement keeps me going when I feel like we are stalled. Deepest gratitude to all of them for helping us in our time of need.
If you know someone suffering from these rare diseases and/or you feel compelled to help, you can donate to the fund below. All the money is used for research.
https://www.ntsad.org/index.php/katie-allie-buryk-research-fund
Calling all HuffPost superfans!
Sign up for membership to become a founding member and help shape HuffPost's next chapter