In the movie Pay It Forward, 12-year-old Trevor makes a bid to improve the situations of those around him. With limited resources, he devises a plan: to repay good deeds, but with a twist. Instead of a direct repayment, Trevor instead pays each good deed forward to three third party beneficiaries, along with an edict to each to pay that favor forward, thrice.
Outside of movie theaters, the film sparked a pay-it-forward phenomenon. The little-used phrase became part of the everyday lexicon, as ordinary people adopted the tenet to make small changes within the communities in which they lived.
Today, two highly-connected entrepreneurs are adopting the pay-it-forward philosophy to bring together some of the top minds in technology, finance, academia, and government. Flight 2 Freedom, a high level networking event, is the brain child of brothers George and James E. Salter, who run Blossom Wealth Management in Alamo, CA.
"Flight 2 Freedom is a forum that enables the entire community to assemble once a year," said James. "In our roles, we get to meet a lot of great people and enjoy connecting them with one another, whenever we think there is a compelling personal or professional purpose."
"It's such a unique networking event with so many different types of people there," said Stephen Fells, co-founder and CEO of Follr.com, which sponsored the most recent event. The common thread among the attendees is that they're all decision makers within their realm who want to use their influence to create positive change in the world. The goal of the conference is to create lasting relationships, so that business leaders feel they're meeting with friends, with whom they sometimes do business.
"I've been to every single networking event you can imagine," said Stephen. "I live in New York and there is a sea of networking opportunities, right in my backyard. It takes a lot for me to leave my family, get on a plane, and attend a networking event."
Even so, Stephen has been to all three Flight 2 Freedom events, and considers it one of the most valuable uses of his networking time. "Most networking events don't really provide any value," he said. "But the caliber of people at Flight 2 Freedom is like nothing else."
What is it that George and James do differently than other event organizers? Stephen says the instrumental ingredients to creating a not-notch networking event, for those within any industry, include four key elements: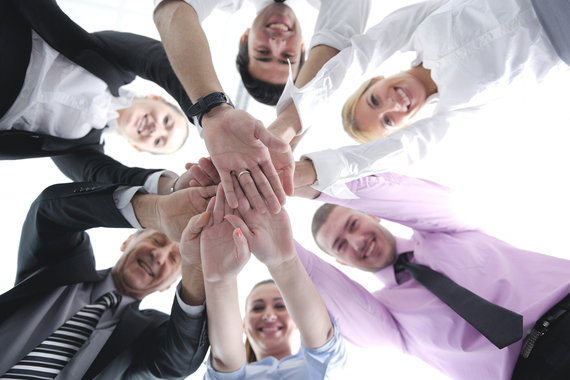 1. Authenticity. You can't fake wanting to create positive change. Flight 2 Freedom attendees want to be financially successful - but they also strive to create something larger for their overall communities. That's the spirit that George and James look for in each year's attendees. "If someone comes in with a cheap sales effort," said Stephen, "they probably won't be invited back again the following year."
2. Generosity. "George and James have never asked me for anything," said Stephen. "They've made countless introductions. They do things that they simply don't need to do. I cannot state highly enough the value that provides."
3. Work ethic. George and James, who live on the west coast, start their work day so early that Stephen claims it's too early for him - on his east coast schedule!
4. Synergy. While one can't create synergy alone, it is possible to get the right minds together -- and then know to step out of the way when big things start to happen.
No matter where you are in your career cycle, you too can create your own community, by using these four building blocks. If you can identify the right people, get authentic with each other, and work hard, you too can work together with like-minded peers to build your own castles in the sky. And then pay them forward.
Photo licensed by Bigstockphoto/.shock