When the final episode of "Friends" aired 12 years ago on May 6, fans weren't the only ones grieving the end series 10-year run coming to an end. The cast, as they told Oprah that year in 2004, also had an incredibly difficult time saying goodbye.
Jennifer Aniston, David Schwimmer, Matthew Perry, Lisa Kudrow and Courteney Cox came together (Matt LeBlanc was filming his short-lived spin-off, "Joey") and opened up about filming the "Friends" finale -- including the stall tactics they used to avoid that final curtain call.
"I don't think we've ever taken more time in hair and makeup in between scenes," Aniston said. "Also, that fact that we kept crying all our makeup off, over and over again."
But it was the cast's beloved ritual they had before each show that was especially emotional: their group hug.
"I started to lose it," Schwimmer said. "That was the moment I was dreading for a long time."
In the above clip, the rest of the cast also discusses what induced "instant hysterics" in Aniston, the "painful" moment that hit Cox the hardest and why Kudrow had a tough time saying goodbye, even though she knew she'd still be seeing the cast outside of the show.
Catch up with another "Friends" actor:
Related
Before You Go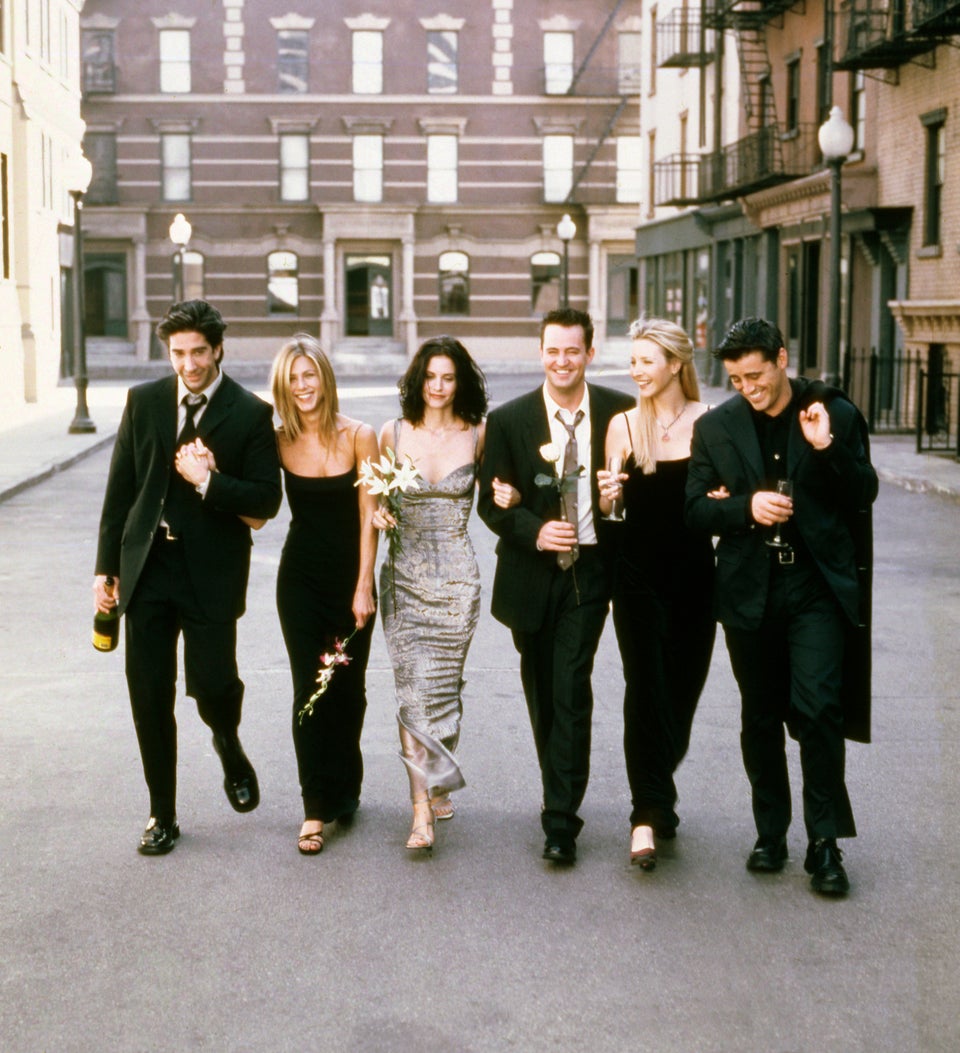 60 Times 'Friends' Spoke Right To Your Soul
Popular in the Community